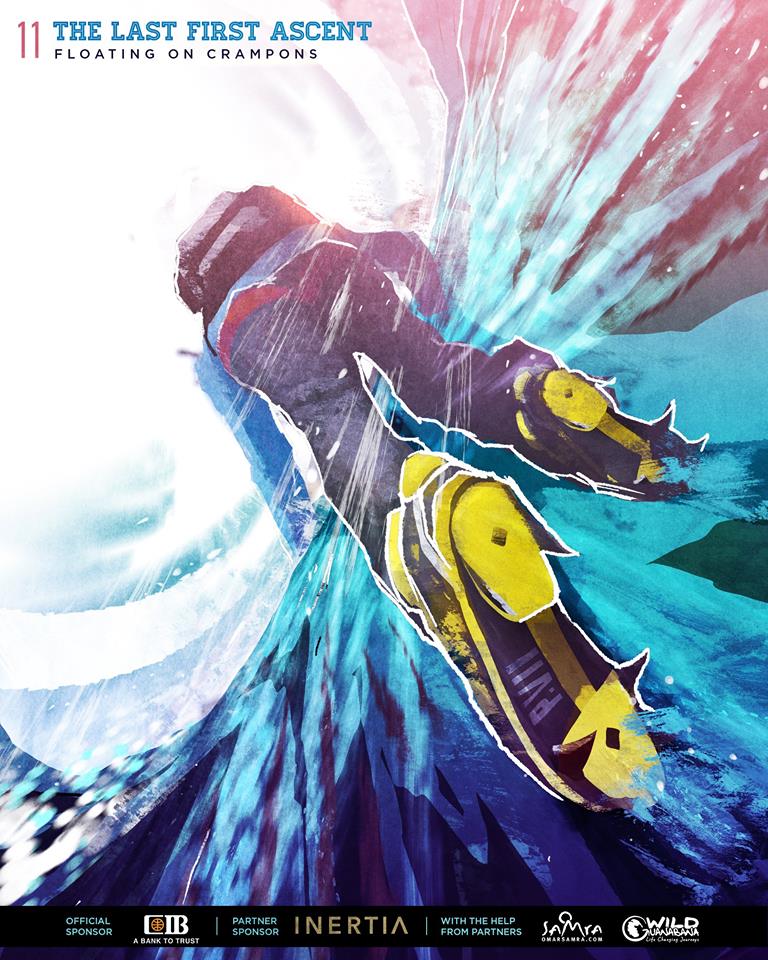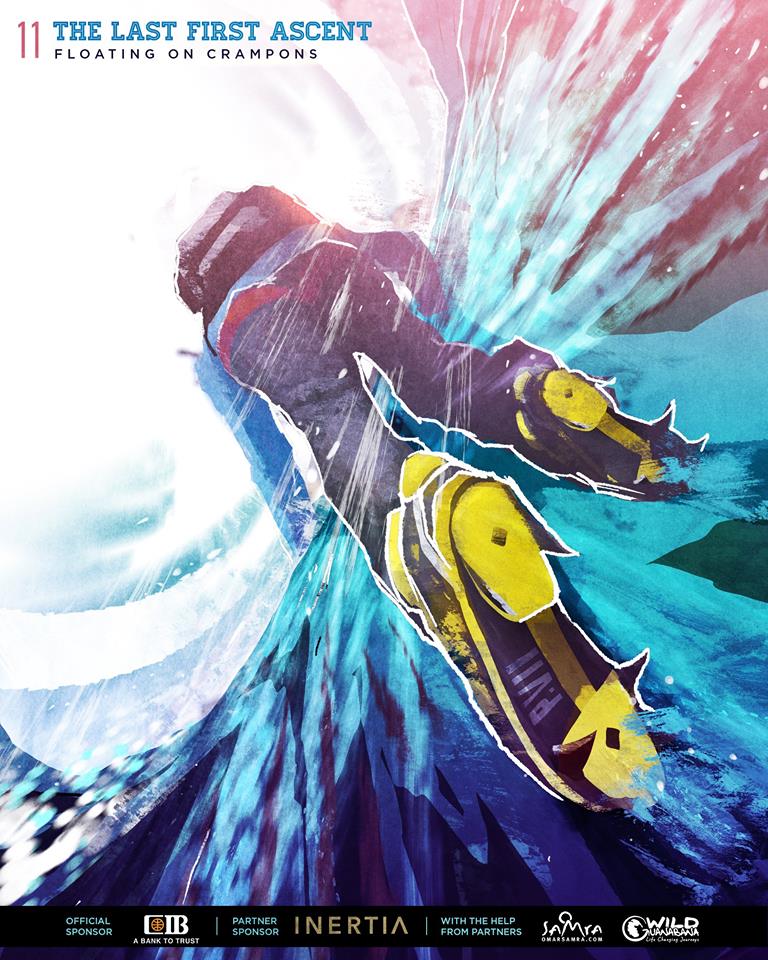 The sun in the seventh continent, Antarctica, never goes down in summer. It's a full day of daylight, and that was when Egyptian adventurer Omar Samra decided to embark on his expedition to the South Pole in December.
During his 10-day journey, Samra managed to climb seven mountains. Three of them had never been ascended, giving Samra the opportunity to name them. With the other four mountains, Samra took different routes to climb them.
The Egyptian adventurer who climbed the world's highest mountains decided on his latest expedition to make his adventure more vivid. His journey to Planet VII (Antarctica) was brought to life by illustrations that depicted his journey from the very beginning of the announcement phase until Samra concluded his journey and got back to South America.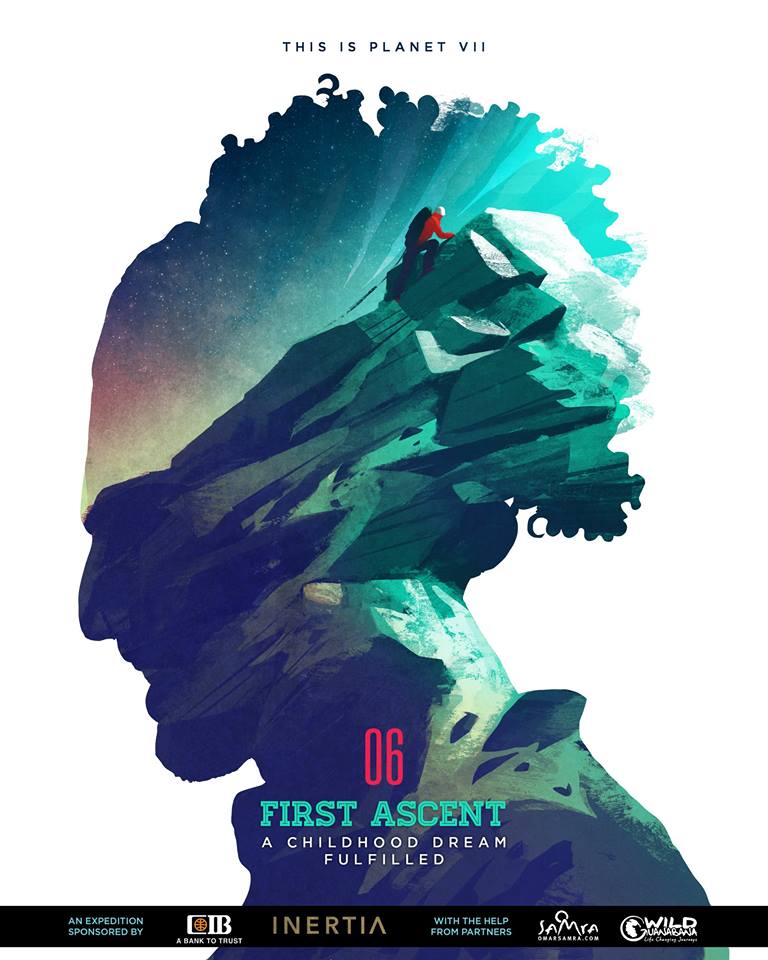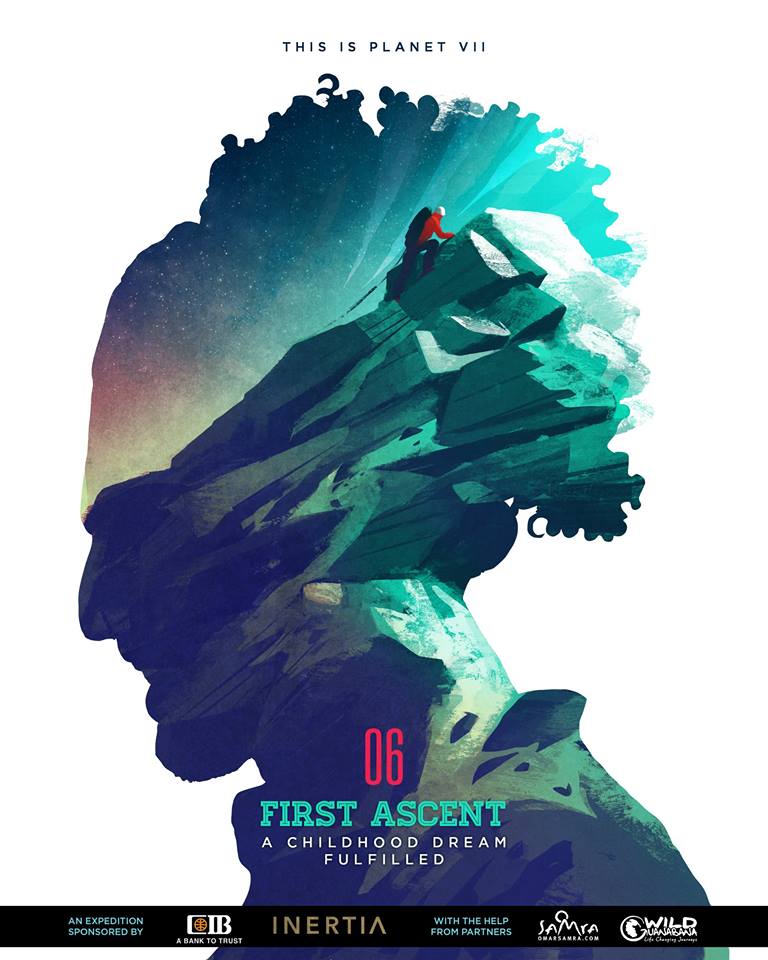 "The Art of Exploration" fuses the daily thoughts and feelings of Samra and the imagination of the illustrator. It encapsulates the adventure of Omar in the coldest, windiest and driest continent in 15 illustrations.
About his latest expedition, Samra told Egyptian Streets that he wanted the exhibition to be a blend of reality and surreal. He wasn't exactly looking for something that conveys the exact details and scenery.
"Some of the illustrations were literal, but the others were totally abstract", Samra said.
Throughout the journey, Samra sent daily updates to his team including the illustrator so he can start working on ideas and extract them from what Samra was sending.
"I got the chance to name the three new mountains I climbed and their three routes. Not knowing the routes and going through the 'unknown' is hard, I don't know which mountain to climb and which equipment I'll need", Samra concluded.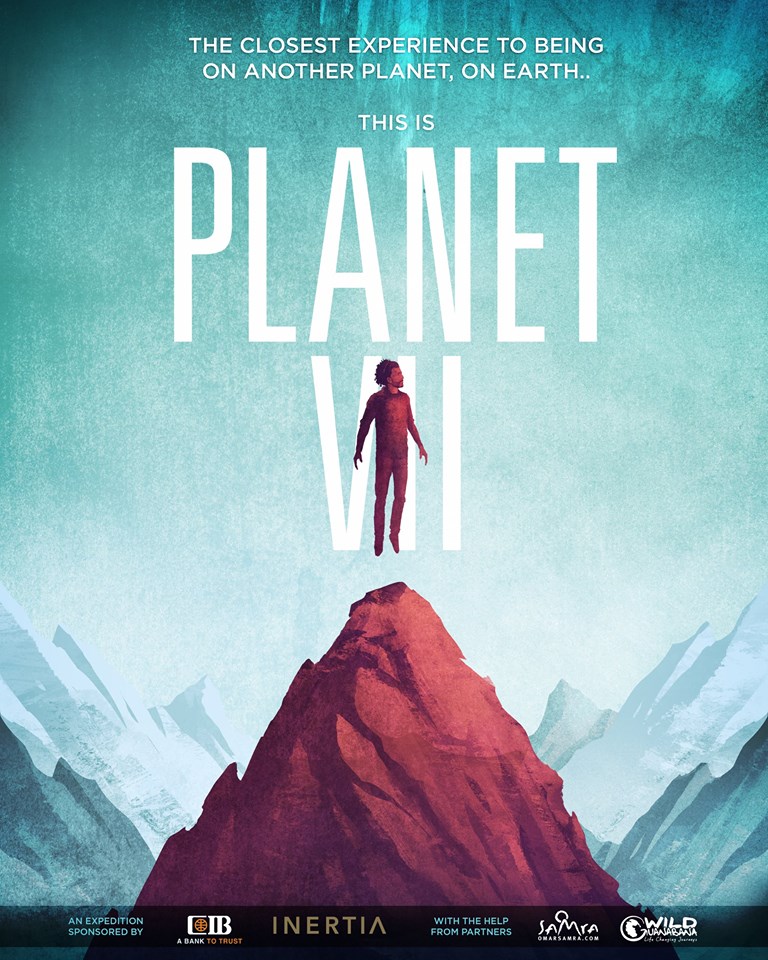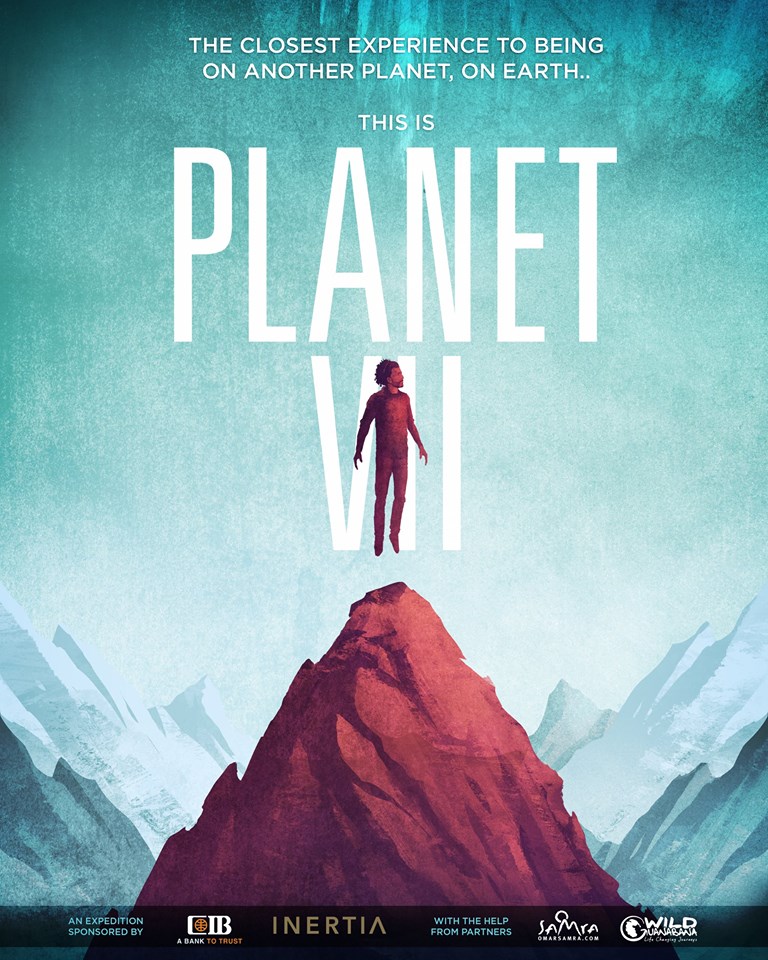 The illustrator, Tarek Abdel-Kawi, spoke to Egyptian Streets on how he developed the idea of his drawings and the challenges he faced throughout the process.
"To receive briefings from Samra every day and turning them into different artwork that is not redundant and repetitive, I wouldn't say it was easy. I couldn't draw everyday mountains and snow, I had to come up with every day with an idea that is nice, informative, visually interesting, poster-like and different," Abdel-Kawi explained.
The illustrator said that Planet Vll is the most remote place on planet earth, and the closest thing to being on another planet as it has a different atmosphere and the weather conditions are hard.
Abdel-Kawi further added that the normal case with his illustrations is that he translates ideas that people have. He waits on the perfect day and opportunity to illustrate these ideas. However, the case was different with Samra; there was no clear plan and he had only a few hours to come up with something that Samra can share with his online audience.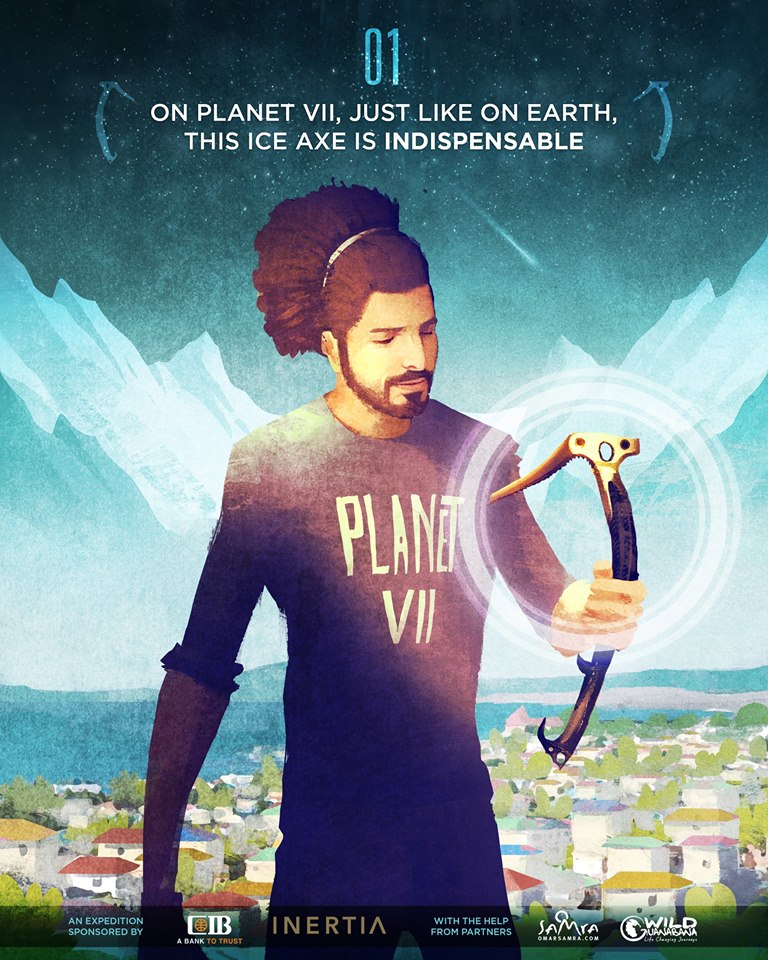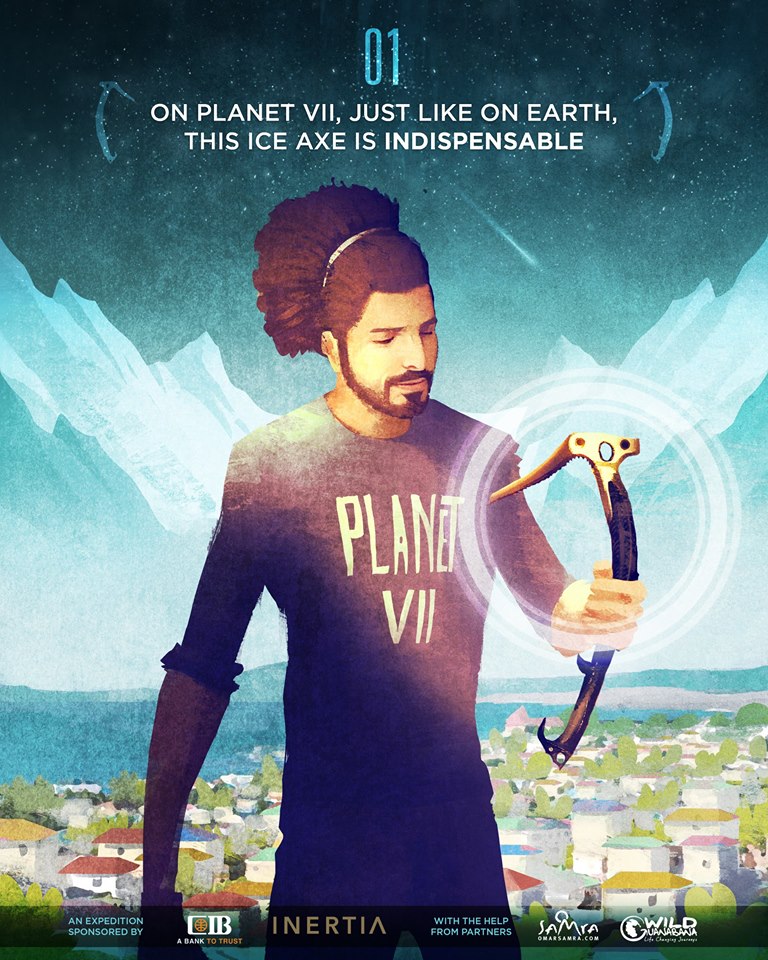 "I had to think of something that can be done in a couple of hours. It was based on one-way communication. Samra used to send low-resolution photos, which were helpful at some times, but most of the time they were not," Abdel-Kawi continued.
The illustrator said that this was the first expedition for Samra to be illustrated in this way. He wanted to give people a real sense of what he was doing instead of waiting to come back and saying it.
In 2015, Samra was the first Egyptian and one of only 40 people in history to complete Explorers Grand Slam. He climbed the highest mountain in each continent and then reached the North and South Pole.
---
Subscribe to our newsletter
---