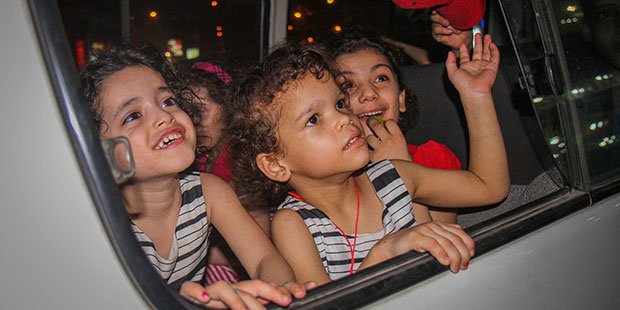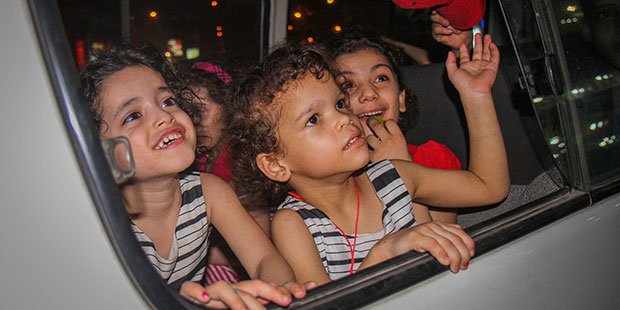 Orphanage children being transferred to Dar Al Orman Charity after suffering assault in a September 2014 incident. Photo: YOUM7/Kareem Abdul Kareem
Member of the Human Rights Committee in the Egyptian Parliament Margret Azer has filed an urgent statement to the Parliamentary Speaker Ali Abdul Aal regarding the sexual assaults against 34 children in a Cairo orphanage called "Saving Childhood",
The filed statement was addressing the Prime Minister Sherif Ismail and Minister of Social Solidarity Ghada Waly and called on them to take immediate actions. Azer has severely criticized these acts in the orphanages and called on the government to swiftly take legal actions against the orphanage, as well as monitoring all the orphanages to prevent any similar acts in the future.
Azer further explained that the abused children's biological processes of excretion have to be done under supervision of doctors following the incidents. They have been subject to assaults for about 5 years.
One of the employees in the orphanage said during an interview that a 9-year-old child was suffering from pain when she took him to the doctor and knew that he was sexually assaulted by an elder boy in the orphanage. She added that this wasn't the only case and it happened more than once between children and boys in the orphanage, and she got fired when she reported.
Another violation in the Orman orphanage occurred in January, when footage was filmed by a resident in the neighborhood revealed that a 4-year-old child was screaming and asking one of the employees not to be bathed by cold water.
---
Subscribe to our newsletter
---