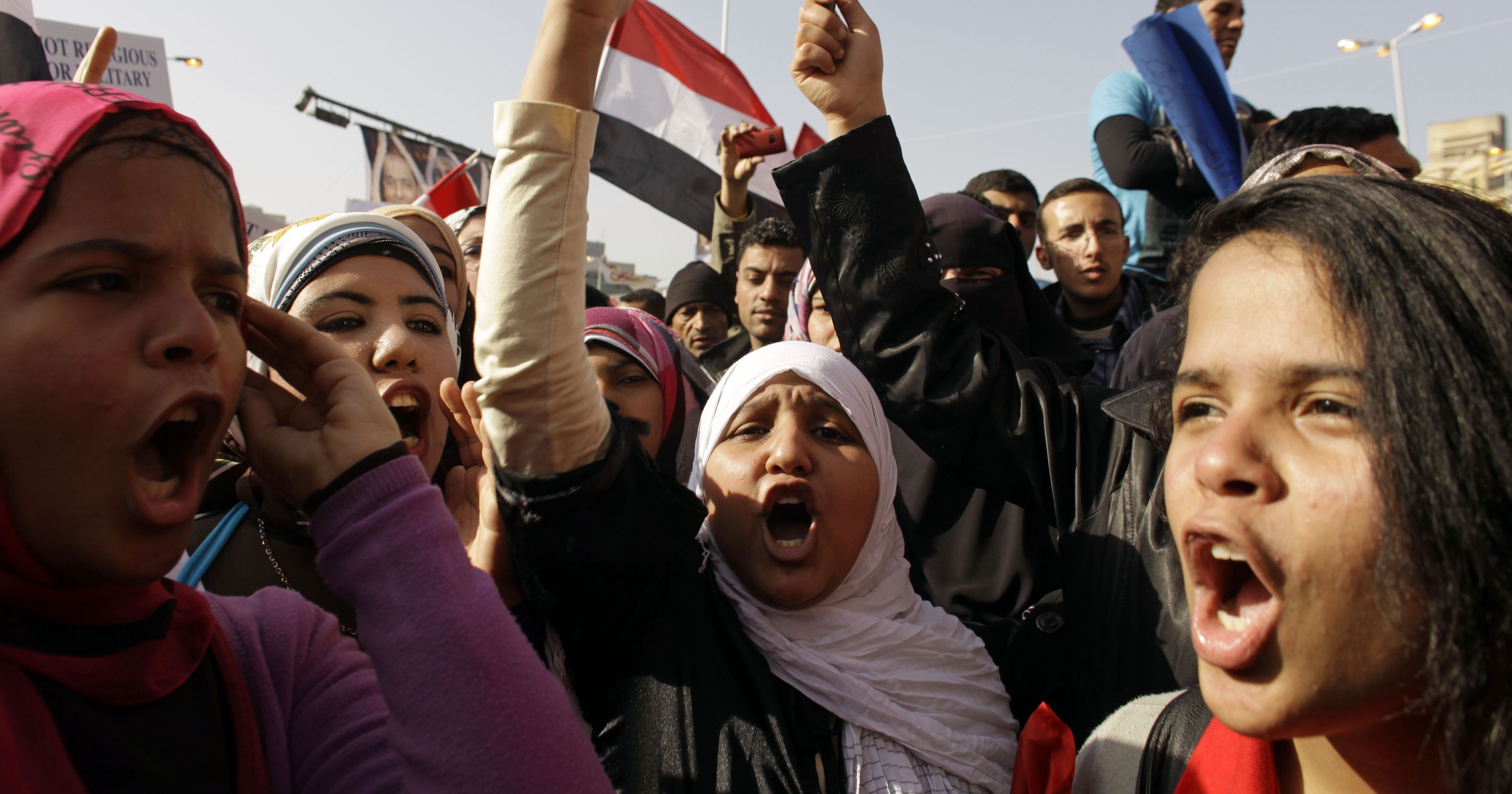 When Iman objected to her husband's decision to take a second wife, he threw her out of the house with their two children. She knocked non-stop on the door.
After six years of marriage, Iman got a divorce. Since then, she has been in and out of courts pursuing her rights. She has thus far failed due to her husband's efforts to manipulate the law and overturn her case.
Iman, who never completed high school, is working at a hospital to secure the basic needs of her young daughters, whose father has refused to support them financially.
"I'm tired. I feel like I'm still knocking on the door with all my strength in the hope that I'll be heard," says Iman, who is now 35, but looks years older.
Iman is one of hundreds of divorced single mothers who struggle every day to obtain their divorce rights in Egypt.
Egypt's Personal Status Law has long been notorious for stripping divorced women of the means to seek out their full rights, whether in the form of child support or their own financial rights.
According to the Central Agency for Public Mobilization and Statistics (CAPMAS), the number of divorces in 2015 increased by 10.8 percent compared to 2014. CAPMAS also stated in 2014 that women are the providers in 17.8 percent of households. Another recent study issued by the Egyptian Cabinet's Information and Decision Support Center (IDSC) showed that divorce cases increased from 7 percent to 40 percent in the last 50 years.
In the past decade, the 1920 Personal Status Law was amended several times to help women secure their rights. However, these amendments only made the law 'flimsy', according to Fatma Badran, manager at the Egyptian Feminist Union (EFU), which has drafted a new law to replace the current law.
The draft consists of nearly 17 articles that tackle many issues including: modifying the age of custody from 15 to 18, and reducing the number of lawsuits that women need to file to obtain their rights to only one lawsuit, which would include divorce, alimony, and custody under its jurisdiction.
"We tackle different issues. For example, it is hard for women to obtain documents that state the true salary of her husband, especially if he works as freelancer. We need to change this; a woman should only be required to state her husband's salary, and he must present documents that state the contrary," says Fatma.
Fatma added that over the past year and a half, the EFU has discussed the draft law with many women in different governorates, as well as Sharia professors, family court representatives, judges, lawyers, NGOs representatives and the National Council for Women.
MP Manal Maher el-Gameel says she will take the initiative to present the union's draft law to the parliament.
"The law sets rules for domestic affairs and marriage," says Manal.
The draft law also tackles the controversial issue of custody and states that it should be transferred to the father if the mother re-marries and "this affects the children".  This article was rejected by several mothers.
According to the current Personal Status law, if a divorced mother remarries, the children's custody transfers to the maternal grandmother or to paternal grandmother if circumstances do not permit, until children reach the statutory age (15 years old), at which custody reverts to the father.
A more recent controversial draft law submitted by MP Souhir el-Hady caused uproar among people as it stated that fathers who don't have custody of their children can host them for some time during the year.
Several divorced mothers have rejected these articles, insisting that hosting in time of guardianship should result from mutual agreement on a friendly basis between the parents, rather than being required by law. They justify this on the basis that "not all fathers can take care of children".
Meanwhile, fathers welcomed the proposal, as it grants them rights they never had.
Representing many divorced mothers, Nermeen Abou Salem, founder of Egyptian Single Mothers Facebook group says mothers reject any laws that could take children away from the mother.
"Fathers won't be able to look after children as mothers do," says Nermeen, a divorced single mother herself, noting that many women fail to receive child-care expenses from their divorcees, and are unable to submit proof of husbands' income to the court.
"Every woman who suffers in her marriage now knows that she will suffer even more after divorce and that she won't be able to live peacefully. The existing law allows men to exact revenge on their ex-wives through their children," says Nermeen, who is currently working on another draft law.
On the other side, single fathers launched the "Rebel Against Family Laws" campaign to support the hosting and custody laws.
Hazem el-Zouhiri, one of the advocates of the campaign, says that the existing family laws give women strong ground, which pushes them, in many cases, to reject any amicable way forward.
"The current law results in much injustice for men. It grants custody to the grandmother if the mother remarries. How is it possible for a grandmother aged over 60 to take care of a child? Why should a child be brought up like an orphan?" explains Hazem.
Hazem added that the current law allows the father to see his children for only three hours per week. "Is that enough?" he entreats.
"The grandparents also need to see their grandchildren. Is a child the sole property of the mother?" continues el-Zouhiri, a single father with two children.
The EFU's draft law will be presented to the parliament soon, while el-Hady's law is currently in the parliament for discussions. One of the two laws could be approved this year, heralding the hope of justice for women like Iman, who are still seeking to be heard.
The story first appeared on http://raseef22.com/en/ 
---
Subscribe to our newsletter
---