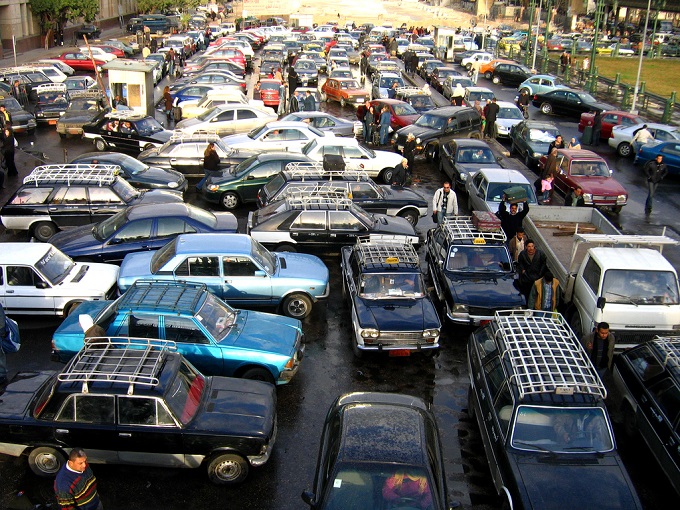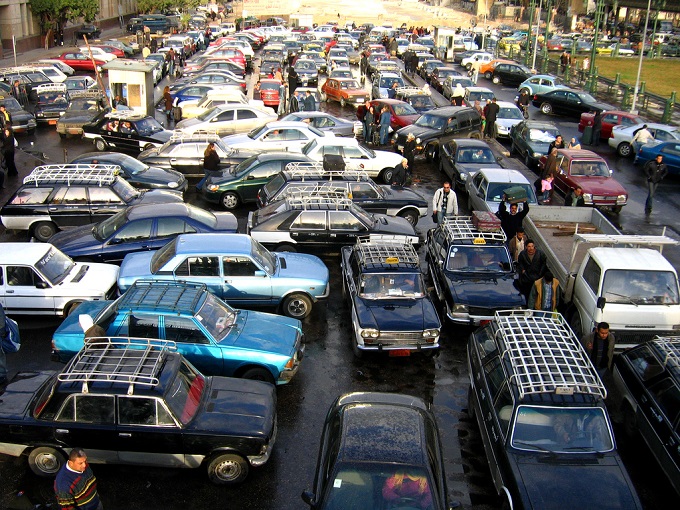 Due to the non-stop increase of unlicensed parking ushers, an official from The General Directorate of Traffic has announced strict sanctions to hinder them from spreading across Cairo.
According to The Egyptian Penal Code 95 of 1992, unlicensed ushers may face imprisonment for no longer than five years or pay a fine equals to fifty thousand Egyptian pounds, and it could reach hundred thousand Egyptian pounds in other cases.
As the Cairo traffic problem is much more than an annoyance, it contributes to the economics and financial state of those involved.
According to data from the Central Agency for Public Mobilisation and Statistics (CAPMAS), the number of licensed vehicles in Cairo reached almost 5 million vehicles with almost 2.3 million private cars.
Although the Cairo metro system in addition to public transportation help facilitate the process of moving around Cairo, cars remain a necessity.
An unlicensed parking usher, known as Sayes, makes a living out of finding parking spots for people and helping them park their cars as a sources of income to generate daily profits.
However, depending on the district, they sometimes demand no less than EGP 10 for the unrequested service they provide.
Officials at the General Directorate of Traffic said that Cairo residents may report the presence of a Sayes through hotlines in order to help stop their spread.
The unlicensed parking ushers are found in most Cairo districts, but some areas hosts more than others such as downtown Cairo and Mohandessin.
In an earlier attempt to stop the spread of the Sayes phenomenon, the The General Directorate of Traffic has launched a hotline for Cairo residents to report the presence of unauthorised parking ushers.
---
Subscribe to our newsletter
---