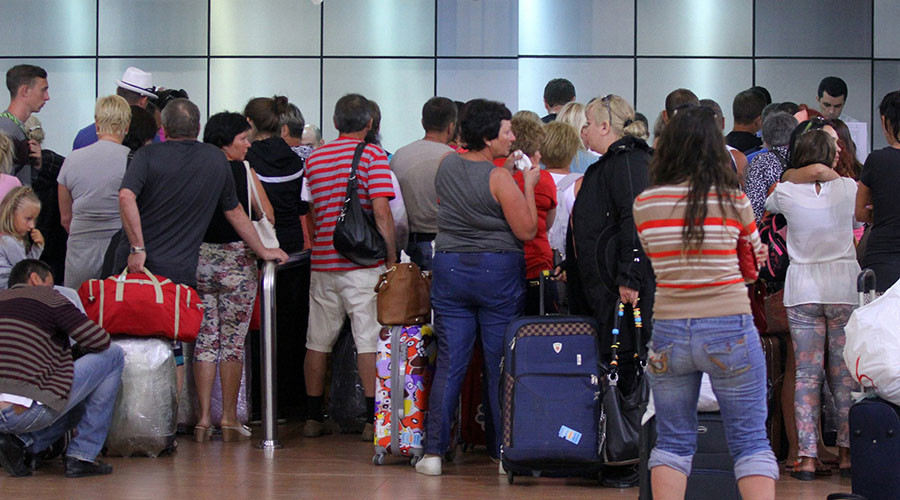 Egypt's cabinet approved on Tuesday to raise the price of multiple entry tourist visas from $US 25 to $US 60, but decided to maintain the price of the single entry visas at $US 25.
The decision has been approved by the cabinet following a meeting headed by Prime Minister Sherif Ismail, according to Minister of Tourism Yehia Rashed.
In February, Minister of Interior Magdy Abdel Ghaffar decided, along with Minister of Telecommunication Yasser Al-Qady, to start applying the electronic visa system to facilitate visa procedures for tourists.
Ministry of the Interior (MOI) decided in February to increase the cost of tourist entry visa. While the ministry officials decided to implement the new price hike starting March 1, the cabinet decided to postpone the new decision until July.
Rashed did not announce an implementation start date in his press statements.
It remains unclear whether the new prices will affect the influx of tourists to Egypt. However, the new set price remains significantly lower than what is charged by several other countries.
In April 2014, Egypt increased its visa fees from $US 15 to $US 25.
The tourism sector in Egypt has severely suffered following the January 2011 uprising. It suffered even more after the Russian plane crashed in Sinai peninsula in October 2015, shortly after it took off from Sharm Al-Sheikh airport.
Russia has suspended its direct flights to Egypt since then.
---
Subscribe to our newsletter
---