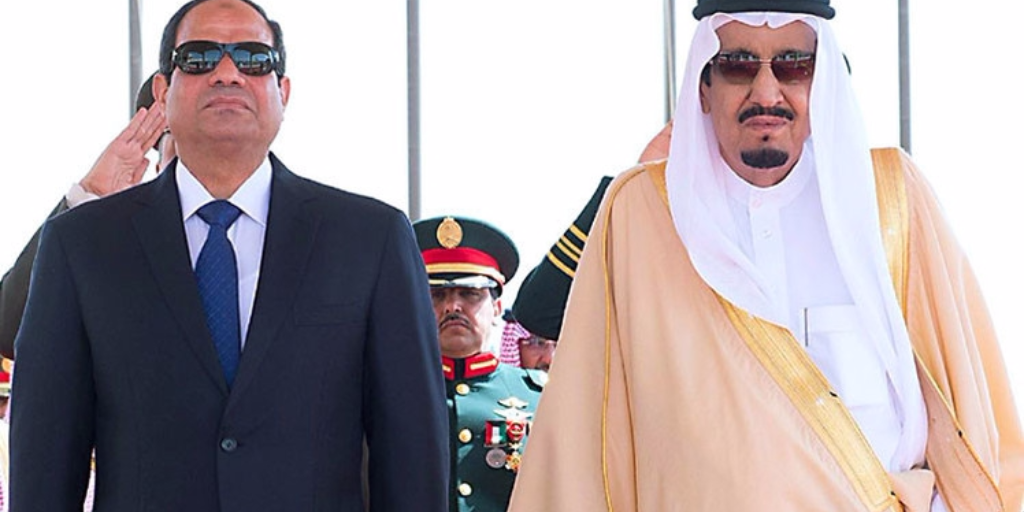 Egypt's President Abdel Fattah Al-Sisi has met on Sunday with Saudi King Salman in Riyadh to discuss mutual cooperation fields.
According to a presidential statement, Al-Sisi and Salman have agreed on developing bilateral relations between the two countries to combat terrorism. They also agreed on enhancing investments.
On Friday, Egyptian presidency released a statement saying that they both are set to discuss regional and international issues.
Al-Sisi has visited Saudi Arabia in response to an invitation extended by Salman earlier this month during the Arab League Summit that was held in Jordan.
The current visit of Al-Sisi to Saudi Arabia is the eighth since he became the state head in 2014.
Al-Sisi's visit is the first after the tension that had taken over the bilateral relations between the two countries in October 2016. The tension between the two countries started in the UN Security Council when Egypt had voted in favour of two rival resolutions regarding peace in Syria.
The first resolution was filed by France and backed by Saudi Arabia and the second one was filed by Russia. Saudi Arabia described Egypt's voting in favour of the Russian resolution as "painful".
Two days following the voting, Saudi's oil company of Aramco suspended its oil shipments to Egypt.
In March, Aramco resumed the shipments and the relations have started to warm again.
Several analysts believe that the United States President Donald Trump orchestrated the restoration of warm relations between Cairo and Riyadh, as they are both close allies to Washington.
---
Subscribe to our newsletter
---