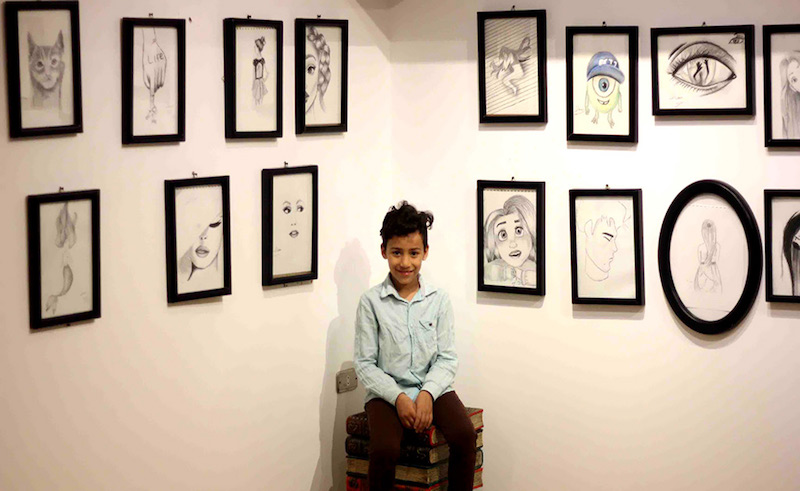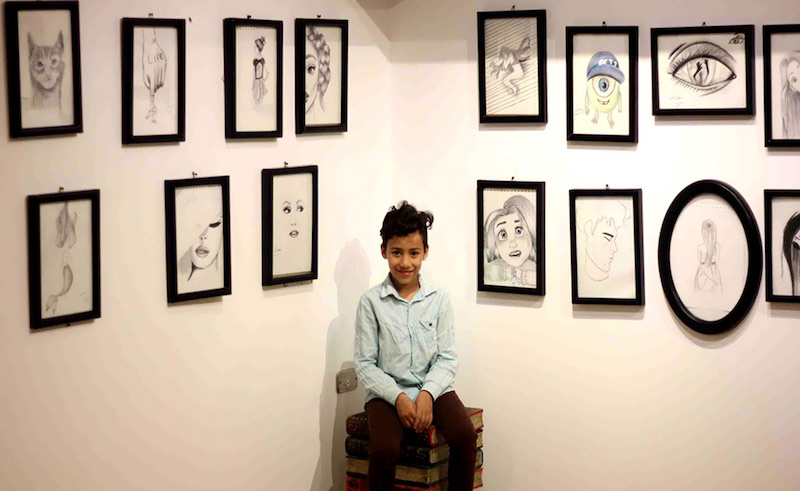 Moaz Ahmed Shaaban, a 10-year-old boy who used to help out his grandmother to sell napkins on the staircases of Cairo Univeristy beside the subway, has now his very own art exhibition.
After five years of sitting on the stairs beside his grandmother and painting some drawings to sell them, artist Ali Al-Rawy decided to exhibit Moaz's pictures in his exhibition.
Al-Rawy discovered Moaz's talent when he came across some of his drawings that were shared by several Facebook users.
Moaz was raised by his grandmother after his parents had separated when he was young. She used to take him with her to Cairo Subway to sell napkins and his drawings.
Al-Rawy reached out to Moaz and his grandmother. He asked her to let Moaz join the Academy of Arts to nourish his talents and learn the basics of drawing; she swiftly agreed.
Al-Rawy decided to dedicate a section from his exhibition to Moaz's paintings where he would showcase all his drawings. By the end of the exhibition, they were also sold.
The exhibition "Moaz" lasted for three consecutive days featuring variety of coloured and black and white drawings.
---
Subscribe to our newsletter
---