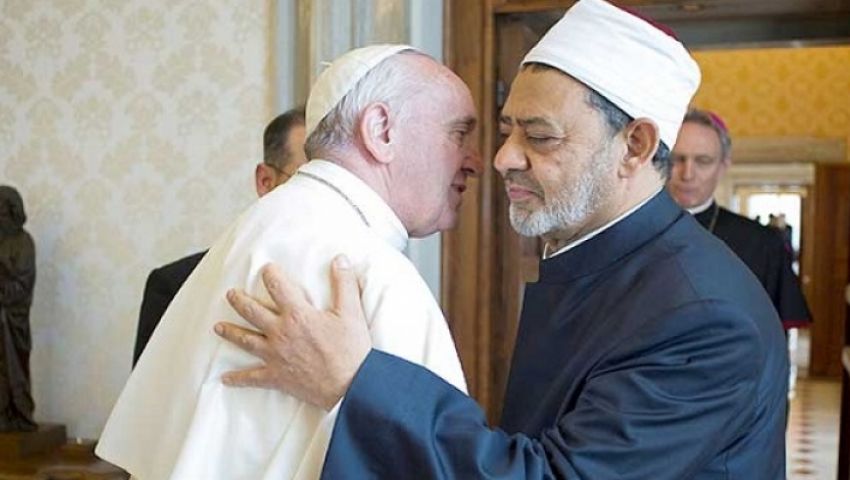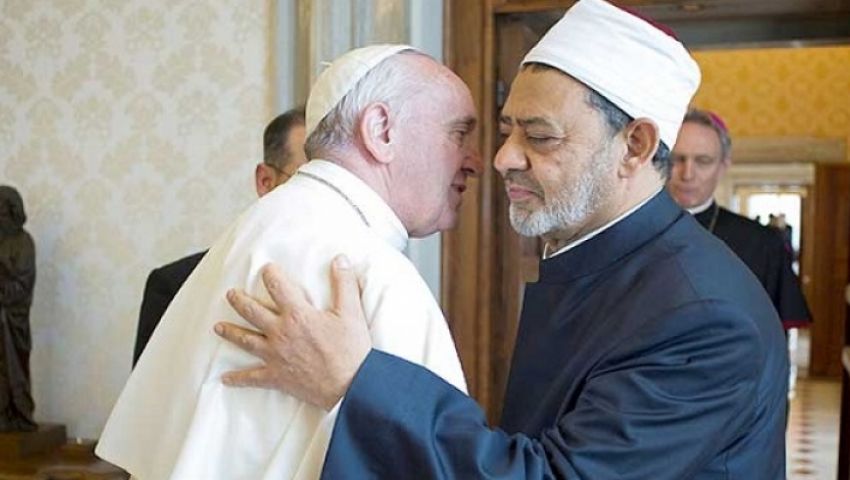 Pope Francis, head of the Roman Catholic Church, delivered a speech on Friday at Al-Azhar International Peace Conference saying that violence cannot be committed in the name of god.
He added that all acts of violence that oppose peace only fuel radicalism and lead to violence. The pope said, "The future principally relies on the dialogue between all religions".
He further continued that peace can only be achieved when the role of religions is acknowledged and people start to differentiate between religions and politics.
The Grand Imam of Al-Azhar Ahmed Al-Tayeb welcomed Pope Francis to Egypt and started his speech by paying tribute to all the victims of terrorism all around the world, regardless their religions and nationalities.
Al-Tayeb said the absence of religion is the reason behind the deterioration of human rights and dignity of people in a world that is full of human rights and security councils.
"People have ignored religions. However, the principles of religions that call for respect, dignity, peace and love are constants," Al-Tayeb said.
The Grand Imam went on to say that Islam cannot be judged because a small group of people who believe in the religion is committing acts of violence.
"We can't say Christianity is a bad religion based on wars that erupted in the name of the holy cross. We can't say Judaism is a bad religion because some of its followers chose to invade and kill. The same goes to European and American civilizations that witnessed world wars and the nuclear bombs of Hiroshima and Nagasaki. These acts are not an indicator of how great these civilizations are," Al-Tayeb concluded.
It's the first visit of the Pope since he assumed the papacy in 2013, and his second visit to the Middle East after his visit to Palestine and Jordan in 2014.
Pope Francis arrived in Egypt on Friday for a two-day visit, bearing a message of peace and reconciliation.
Egypt has tightened security measures in preparations for the pope's visit. Al-Sisi assigned the Armed Forces to coordinate with the Ministry of Interior to secure the visit.
A few days prior to his arrival, Pope Francis dedicated a video message to the people of Egypt. He said, "With a heart full of joy and gratitude I will soon visit your beloved country, the cradle of civilization, the gift of the Nile, the land of sun and hospitality, the land where Patriarchs and Prophets lived, and where God, Benevolent and Merciful, the Almighty and One God, made his voice heard".
---
Subscribe to our newsletter
---