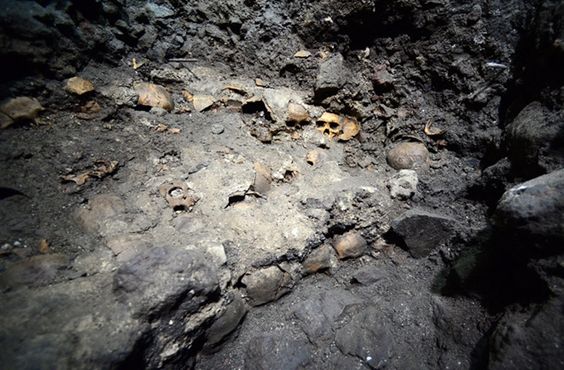 Recent excavations at the Ptolemaic-Roman site in Quesna, Al Minufiyah governorate have revealed two skeletons of individuals who might have been eunuchs.
Archaeologists Scott Haddow, from University of Bordeaux, Sonia Zakrzewski, from University of Southampton and Joanne Rowland, from University of Edinburgh have highlighted the unusual burial of one of the skeletons. 
They said that the two skeletons, out of 151 total interments, may reflect a congenital condition rather than castration.
The first skeleton – B21 – is an adolescent of indeterminate sex. The fact that the skeleton's head faces the south, instead of the typical head-north orientation of the period, provokes the archaeologists minds to explain the unusual burial.
According to Forbes, Haddow and colleagues noticed that most of the person's bones looked extremely immature, including the growth plates of the limb bones. This meant that the person was taller than average, even though they were not fully grown.
The first skeleton – B26 – is also an adolescent of indeterminate sex. Buried in a collective tomb, this person was similarly much taller than average with completely unfused growth plates.
The archeological research speculates that the reason behind the difference in burials for B21 might "reflect societal recognition of this individual's conspicuous intersex status," according to the archeologists.
B26 burial patterns showed no difference in comparison to other burials.
"Perhaps this individual's condition did not result in visibly ambiguous sexual characteristics," the researchers suggest.
---
Subscribe to our newsletter
---