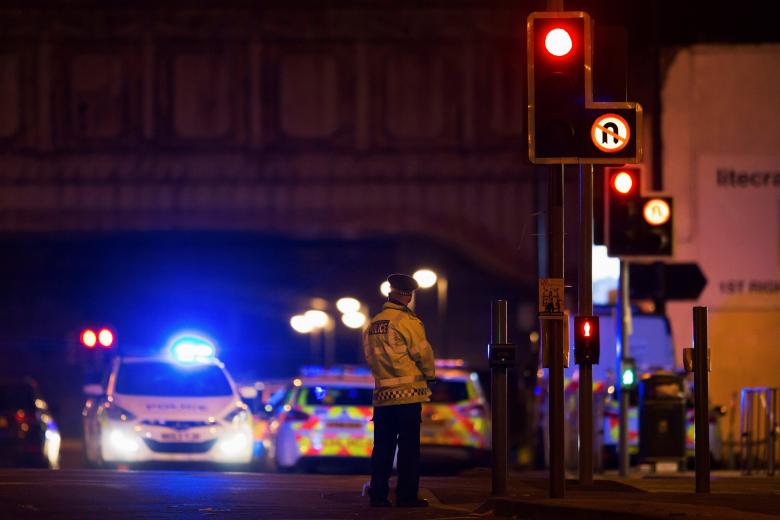 ISIS has claimed responsibility for the attack that took place on Monday in the United Kingdom's city of Manchester.
The death toll has currently reached 22, and 59 have been injured in the terror attack, according to Manchester's police.
ISIS released a statement, reading, "A soldier of the Khilafah managed to place explosive devices in the midst of the gatherings of the crusaders in the British City of Manchester, in revenge of Allah's religion."
"The explosive devices were detonated in the shameless concert arena, resulting in 30 crusaders being killed and 70 other being wounded," according to the statement.
ISIS concluded their statement by threatening that what comes next will be "more severe on the worshippers of the cross and their allies."
According to eyewitnesses, the sound of two explosions was heard during a concert of the US singer Ariana Grande.
The police evacuated the area and warned people to stay away.
British Prime Minster Theresa May said that the appalling attack was an act of "sickening cowardice".The police arrested a 23-year-old man who allegedly has a connection with the incident.
---
Subscribe to our newsletter
---