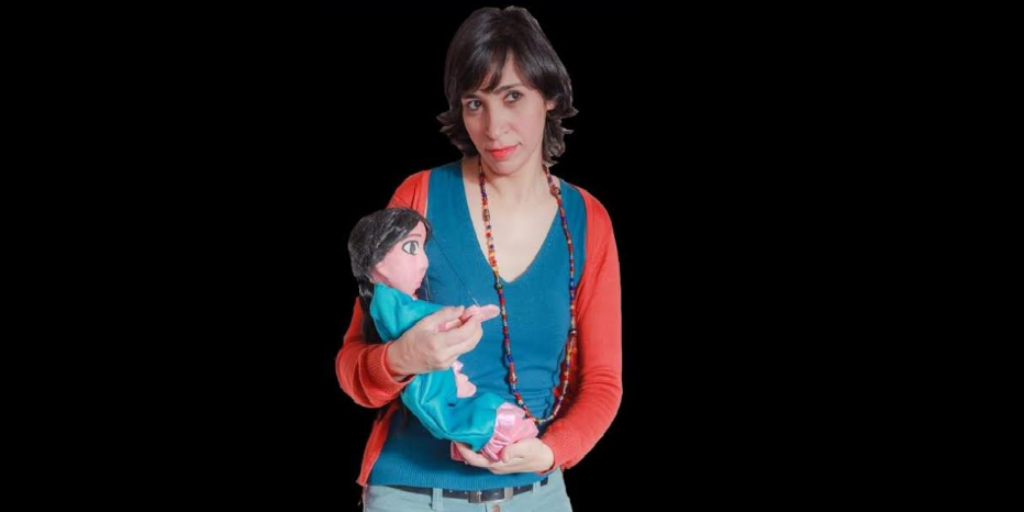 A group of children in Cairo's less fortunate areas gather around a small, yet exciting theater. A sketch named "My Private Space" was on. A lady doll is being verbally harassed by a male doll following her. A policeman puppet and a passerby are on the scene. The audience is asked to make the next move, where one of the dolls other than the harassing one takes action.
The act was composed by The Pergola Theater.
"We love it when the woman doll is made to make a positive move instead of crying, but also like to emphasize how the passerby should not be passive, and how the policeman should come to the woman's aid and help her file a case at the police station," said Rania Refaat, founder of the theater.
Refaat is on a mission to educate children everything related to social and human rights, as well as values of women empowerment.
Loving dolls since her childhood, every doll had a name and a birthday – the day Refaat purchased it. "I dealt with dolls as if they are family, and my room was full of them," she recollected.
Growing up, Refaat still bought a doll every now and then. She realized she can write, act and produce. She teamed up her talents with her passion for dolls and used art to spread ideas she believed in.
The Pergola Theater was born to convey her messages.
The naming is derived from the pergola, a type of umbrella that provides shade from the sun and rain for people to gather under. Refaat wanted to collect all political, legal and societal issues under her Pergola, and for people to huddle there.
Theater was a convenient educational method for Refaat; it is less controversial in conservative societies than other forms of art, such as dancing. The project was initiated in 2010 but launched in 2011 after the 25 January revolution.
Pergola provides different types of theater on a mobile stage with its own décor and lighting, whereby a play is usually around 50 minutes. Furthermore, Pergola manufactures its own puppets, and currently owns 85 different ones.
Interaction is a huge part of what The Pergola does. Indeed, one type of theater is notably named Interactive Theater, and not only allows audience to move the dolls, but also write the script. For example, Refaat works with people who have disabilities, elaborating their problems. They also get to handle the puppets during the show after being trained.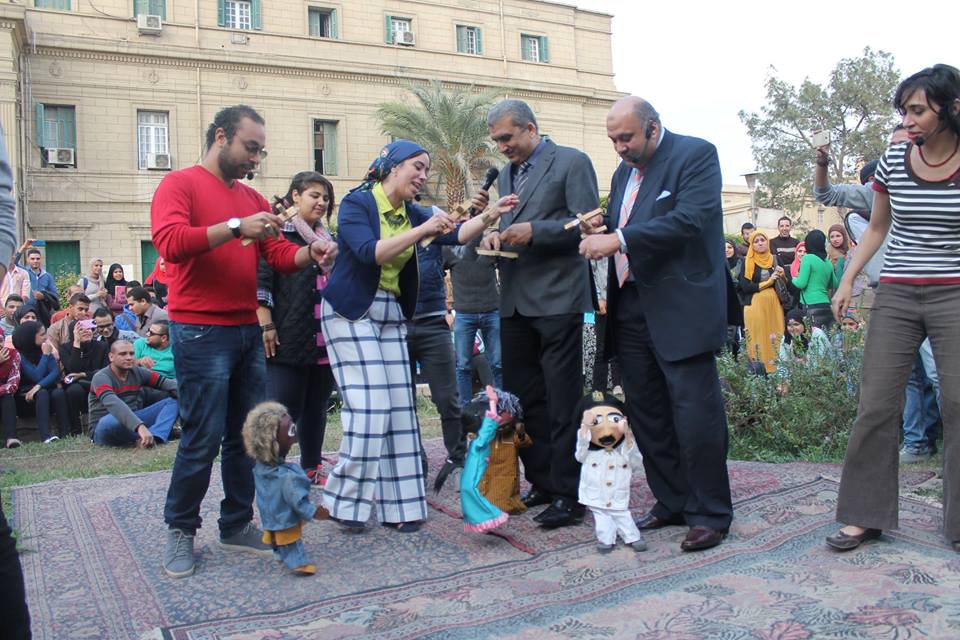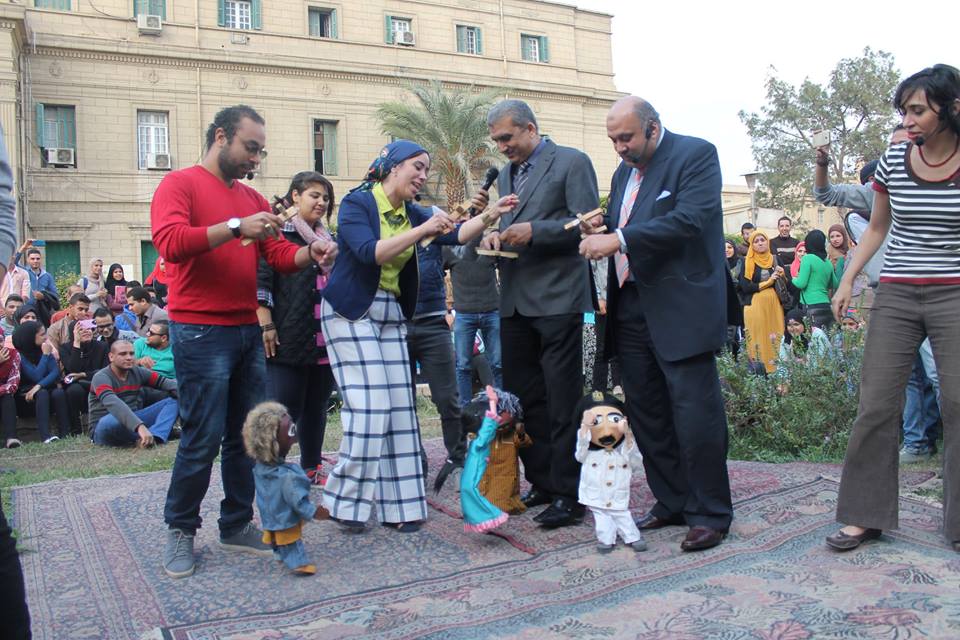 One societal play was named "The Street is a Kingdom", discussing the issue of children living on the street. Refaat spent four months talking to the children in Sayyeda Zeinab district until she comprehended the problem, found a solution, and reached what the children want. She even took their opinion in the script and during rehearsals.
Being a lawyer and having tried to explain law through other methods but in vain, Refaat came up with the idea of legal theatre.
"In third world countries, people need to learn to respect the law. I wanted to educate them about the difference between a police state, and one that respects law, and how law protects both the state from falling, and its people from oppression.
Drugs, early marriages, domestic violence and legalities around detention were all discussed on Pergola's theater.
Applying it in Egypt first, the artist flew her legal theater concept to Germany, where she performs to Arab refugees in Berlin, helping them with integration in the German community.
But Refaat wants more out of it. She aspires to take her legal theater to all dictatorships. "Once people understand law, it is their first step to a civic state. Understanding is key to fighting police states, or religion states," she explained.
Throughout more than 80 shows, Pergola performed in numerous slum areas in Cairo and Giza such as Al Zabaleen district where the garbage collectors live, and also performed in different governorates, including Aswan and Port Said.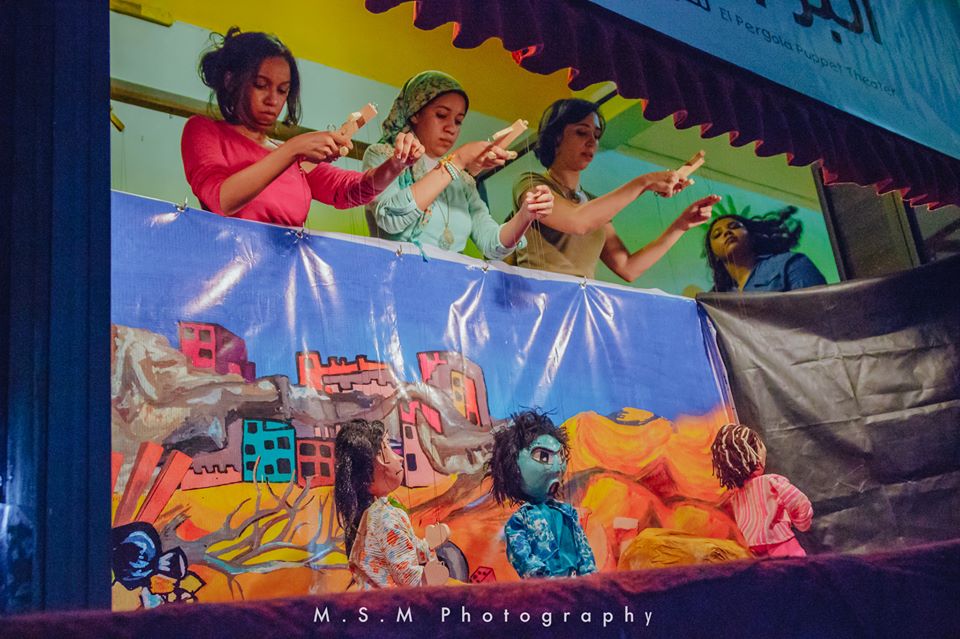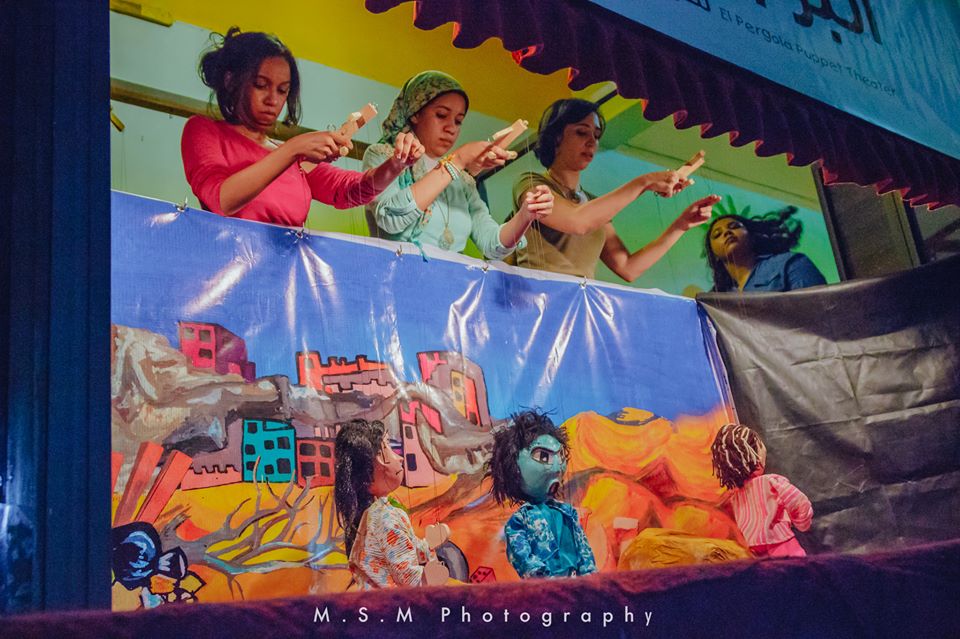 "We are a street theater, and we put the simple Egyptian in less fortunate areas as our priority," Refaat said.
As for how the audience receives the acts, Refaat believes people react wonderfully. "There are high levels of interaction, and they always ask us when we will be back."
People now reach out to Pergola to provide their free of charge services.
The theater has several partners, among which are Goethe Institute, The British Council, Afac, and the Women's Union. These partners do not only support The Pergola, but also provide it with sketch ideas.
With 15 volunteers on board, Refaat picks her team with great care. After passing a test, the performers receive a three-month-training where they learn manufacturing dolls and moving the puppets.
"I make sure that their morals are in line with The Pergola's. Teamwork, respect, and punctuality are important," she asserted.
Pergola Theater's future plans envision a theater in every governorate in Egypt, then spanning throughout the entire Arab world.
Refaat is also preparing herself to be minister of culture, putting together numerous plans.
"Creative youth with problem-solving capabilities are the ones who should hold decision-making positions, for the sake of the advancement of this country."
"Had we support from the government; we could have performed a lot more. Nevertheless, we are trying to change something in the country, despite all obstacles," said Refaat.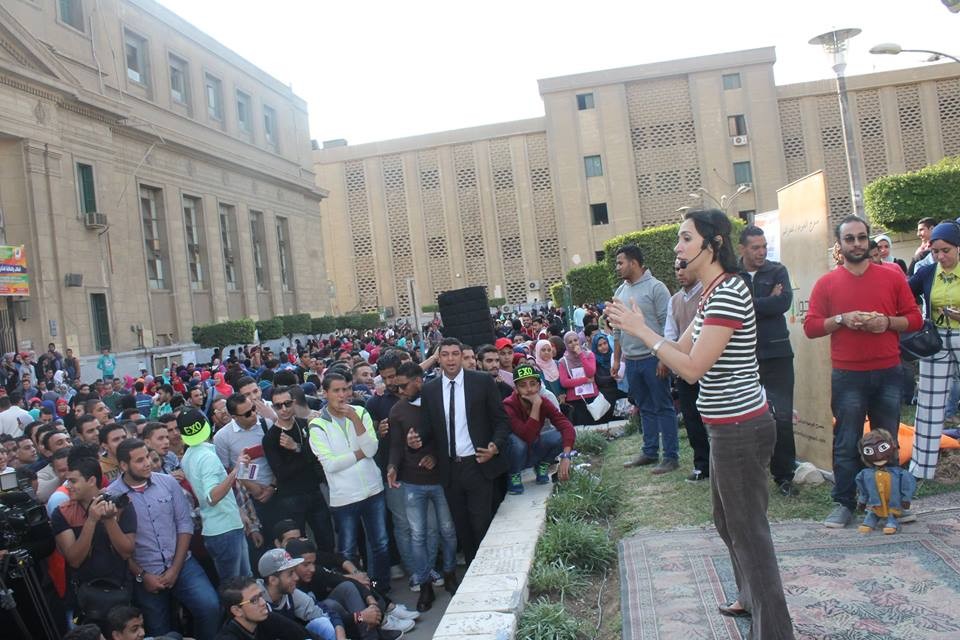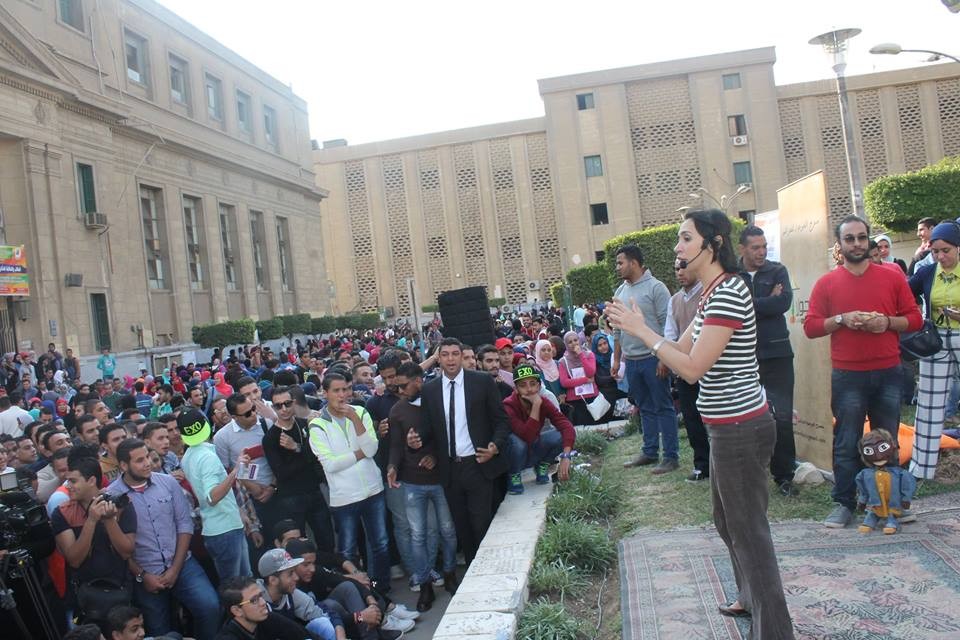 ---
Subscribe to our newsletter
---