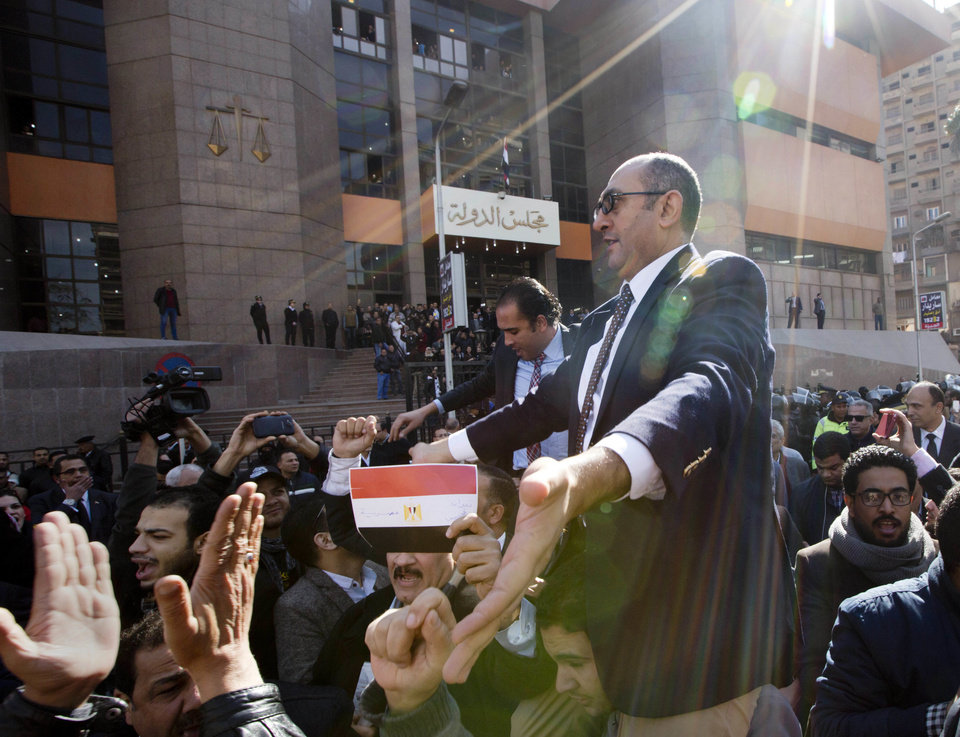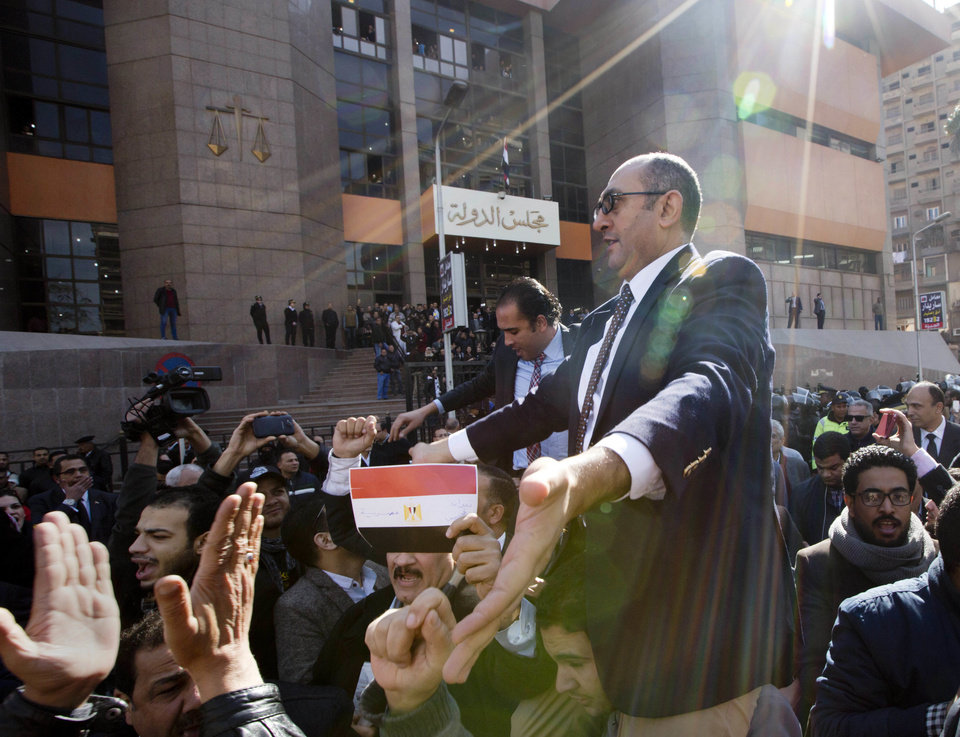 The Dokki Prosecution has decided on Tuesday to detain rights lawyer and previous presidential candidate Khaled Ali, after he had been interrogated on charges of giving a middle finger gesture in public in front of the State Council.
Another charge against Ali is founding a political party without permits.
No formal changes have been made against Ali.
Ali will be detained for 24 hours pending investigations. According to the interrogations, Ali committed an indecent act following the ruling that annulled Red Sea Islands Tiran and Sanafir agreement that would have ceded the islands to Saudi Arabia.
Photos on social media platforms depicted Ali doing an obscene gesture with his fingers that doesn't indicate favorable meaning. The decision of the prosecution will be released on Wednesday.
"Bread and Freedom" party that is currently being founded by Ali is set to hold a conference in solidarity with the rights lawyer. Several members of the party have been detained over the past few days as well.
Ali has recently announced that he is planning on running for Egypt's presidential elections that are set to be held in 2018.
The rights lawyer had previously nominated himself in the presidential elections that were held in 2012. However, he couldn't make it to the runoff.
Ali openly defied president Abdel Fattah Al-Sisi and filed a case against Al-Sisi and the government, accusing them of selling Tiran and Sanafir without a legal base, further saying that they violated the constitution.
The state council issued its verdict in January, declaring void the transfer of the islands to Saudi Arabia.
---
Subscribe to our newsletter
---