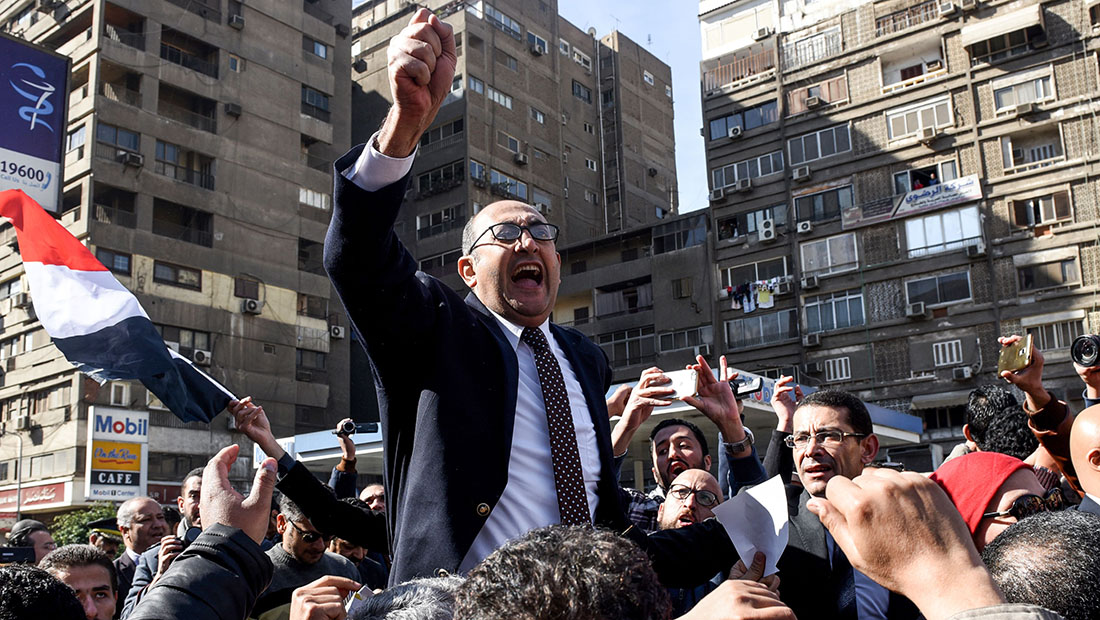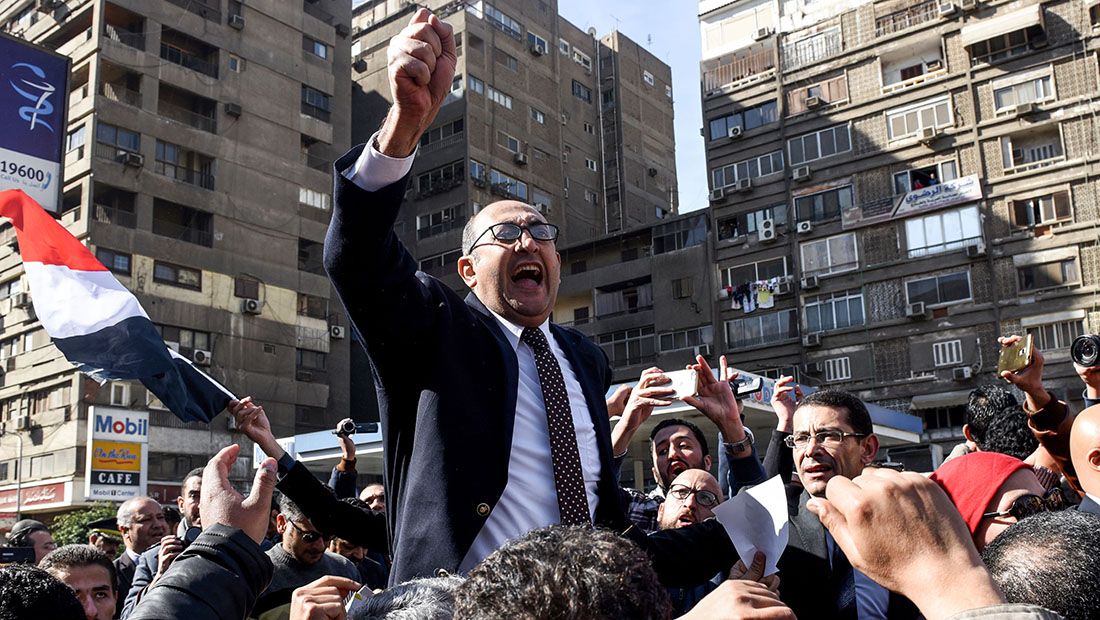 Egyptian rights lawyer Khaled Ali announced, in a press conference on Monday, plans to run for president in the upcoming presidential elections.
Scheduled to be held in June 2018, Ali becomes the first person to announce the intention to run for the presidency. However, multiple others have declared their intentions to run for president next year, including former MP Anwar Al-Sadat.
Egypt's current president Abdel Fattah Al-Sisi hasn't announced yet whether he will run for president next year or not.
Ali is one of the most prominent opposition figures in Egypt. He publicly challenged the Egyptian government when the latter approved the maritime borders deal between Egypt and Saudi Arabia, whereby the two Red Sea islands of Tiran and Sanafir were transferred to the sovereignty of Saudi Arabia.
It was widely thought that Ali would be banned from nominating himself after he had been detained on charges of making an obscene hand gesture in front of the State Council.
Ahead of his press conference in the premises of al-Dostour party, Ali said in a statement that security forces raided a printing house that had papers pertaining to the press conference. However, he said that this raid will not deter him from holding the press conference.
Security sources denied the claims of Ali.
In a separate statement, Ali pointed out Egypt's social, economic, political, and security problems that, he said, is a result of al-Sisi's ruling, promising that they would all be solved.
The rights lawyer had previously nominated himself in the presidential elections that were held in 2012. However, he couldn't make it to the runoff.
---
Subscribe to our newsletter
---