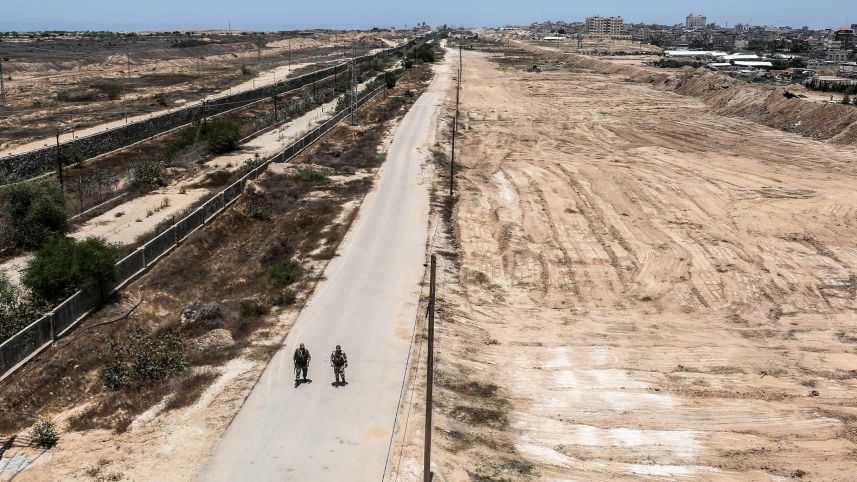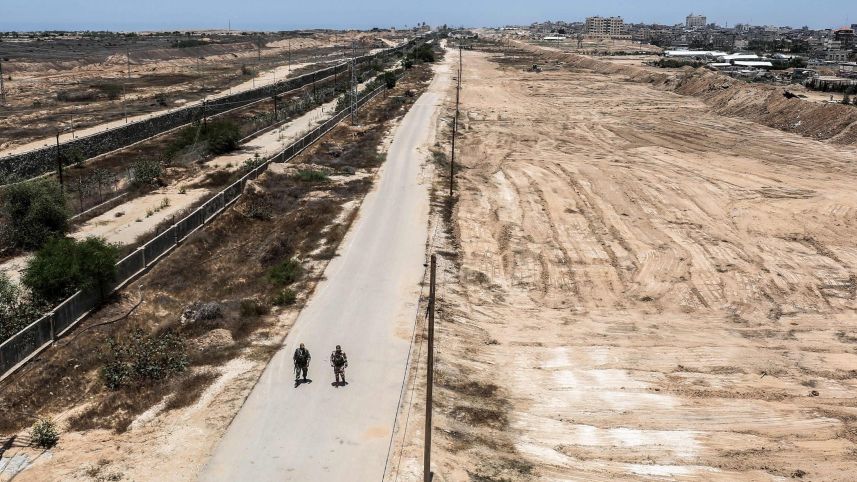 The Hamas-run Interior Ministry in Gaza has announced on Wednesday that it has started constructing a buffer zone along its southern borders with Egypt.
These new measures come in line with the plans of the Ministry to enhance the security on the southern borders of the Gaza strip. The buffer zone that is set to be 100 meters wide, stretching to 12 kilometers will be constructed along the borders and equipped with surveillance cameras.
Deputy Interior Minister Tawfeek Abu Naim said in the statement, "These measures are a part of the recent visit by Hamas' security delegation to Egypt and the agreements that were reached by both parties."
Abu Naim continued that this area will be a closed military zone to ease up borders' monitoring and ban the smuggling of drugs and any wanted persons.
He concluded by saying that these measures are taken for full control over the borders of Gaza Strip with Egypt, stressing that the national security of Palestine is strongly related to Egypt's national security.
The relations between Egypt and Hamas have cooled over the past few years, after the ouster of former Islamist president Mohamed Morsi in 2013. Egypt accused Hamas of aiding the militants of Islamic State (IS). However, relations are thought to have warmed after a delegation from Hamas visited Egypt earlier this month.
Anonymous Palestinian sources told Asharq Al-Awasat newspaper that Egypt handed a list of security demands to the leader of the Palestinian group of Hamas Yehia Al-Sinwar in exchange for providing electricity to Gaza Strip.
The security demands included handing over 17 wanted men on charges pertaining to terrorism, protecting borders of Gaza and Sinai and cessation of weapons smuggling through tunnels into Sinai and security cooperation. In return, Egypt will ease up the movement between borders and provide necessary treatment to humanitarian cases.
---
Subscribe to our newsletter
---