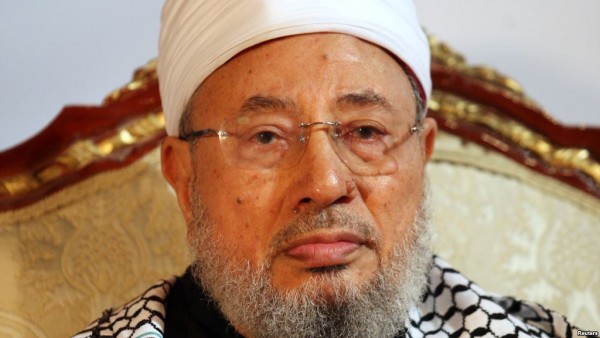 Egypt has repeated its calls on the Interpol and sent a list calling for the arrest of fugitive members of the MB group residing in Qatar and Turkey, an anonymous security source told MENA.
The list includes Islamist preacher Wagdi Ghoneim, former Minister of Interior Hesham Qandil among several others.
Daughter of prominent Qatar-based Egyptian cleric Youssef Al-Qaradawi, who is also on the list, and his son-in-law were detained in Egypt for 15 days pending investigations after they had been arrested on Saturday.
Ola Al-Qaradawi and her husband Hesham Khaled are accused of belonging to the Muslim Brotherhood group, which is outlawed in Egypt, planning an armed attack against security sources and inciting violence, according to an official statement from the prosecutor.
The couple came to Egypt to spend the holiday of Eid Al-Fitr when they got arrested, the couple's lawyer told Anadolu Agency.
Egypt has been calling since 2014 for the arrest of fugitive Muslim Brotherhood members who are currently residing in Qatar and Turkey.
The MB group has ascended to the ruling of Egypt in 2012 one year after the Egyptian revolution. However, people took to streets in 2014 to protest against their ruling.
Earlier in June, Egypt and other Arab states have severed their diplomatic ties to the tiny Gulf state of Qatar on claims of supporting and funding terrorist groups.
---
Subscribe to our newsletter
---