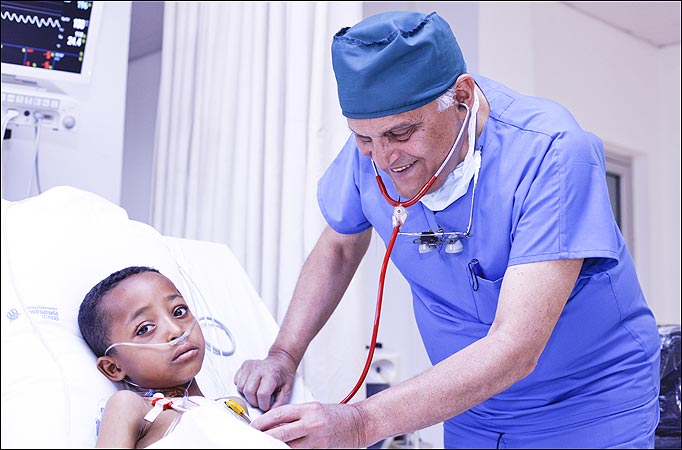 Prominent Egyptian Cardiologist Magdi Yacoub, along with a team of 27 surgeons, concluded their 5-day visit to Ethiopia in which they had operated on a number of poverty-stricken Ethiopian citizens, according to a statement released by Egypt's Foreign Ministry.
The visit comes in line with the several co-operational fields between Egypt and Ethiopia, particularly in the health surgery sector, Egypt's ambassador to Ethiopia Abou Bakr Hefni stated.
This is the fourth visit of its kind for Yacoub since the cooperation between his heart foundation and the Foreign Ministry in 2014.
Yacoub stressed, during a press conference, on the foundation's adherence to its cooperation with the Egyptian government to send delegations comprised of heart surgeons to operate on unprivileged and citizens in need. Also, they give training sessions to Ethiopian cadres or donate new devices.
The Egyptian government, in cooperation with Yacoub's Heart Foundation, has established an Egyptian partition for cardiology in Ethiopia in July 2016.
---
Subscribe to our newsletter
---