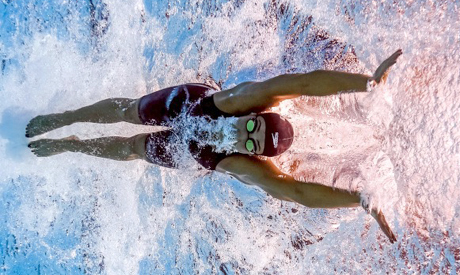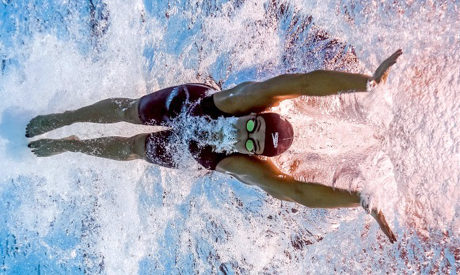 Egyptian swimmer Farida Osman won a bronze medal on Saturday at the FINA Swimming World Championships, becoming the first Egyptian to score a medal of any color in the championship.
The 22-year-old swimmer attained third place in the 50m butterfly in a time of 25.39, with only 0.01 seconds apart from the silver winner.
While competing in the Hungarian city of Budapest, Osman set a new personal and African record that she has held since 2013. In the semi-finals of the championship, she broke her African record twice.
"I am very happy and didn't expect such a great result, I thought I should swim as fast as I could and see where it would lead me. I gave no attention to other swimmers, I was only focused on my performance," Osman told FINA.
Osman is also the first Egyptian to qualify as a finalist in any FINA world Championship.
After she had won her bronze medal, Osman wrote, "I did it! This one is for Egypt!"
Also, before she embarked on the final race, she had said, "Would really love it if you all have the chance to watch me in this historic moment for Egypt! I'll try my best as always to make you and all of Egypt Proud!"
The FINA World Championship is the biggest aquatic championship, it includes swimming, synchronized swimming, water polo, open-water swimming, diving, and high-diving. The tournaments started on July 14 and concluded on Saturday.
---
Subscribe to our newsletter
---