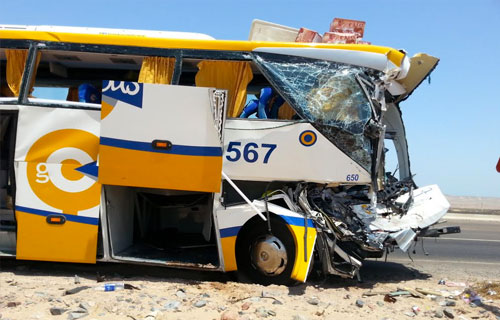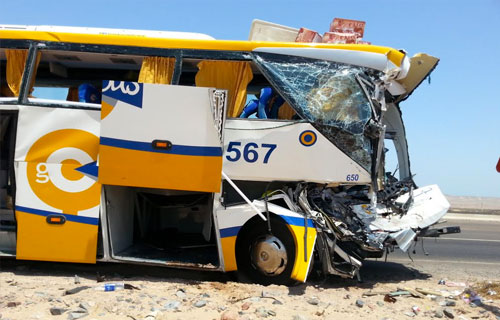 The bus transportation service 'Go Bus' might face suspension of license following an accident near the town of al-Alamein, on Egypt's Mediterranean coast, killing six passengers and injuring 20 others.
General Roads and Bridges Authority Adel Turk said that the suspension has been activated to allow time for investigation of the safety standards followed at the company, reported by Egypt Independent.
In a conflicting statement, Al Borsa News reported that Maher Nassif, GoBus Head, denied receiving an official word or legal action toward the suspension. He added that all services have resumed working.
GoBus will be paying out EGP 100K to the families of the deceased and taking care of hospital bills for the injured.
The company 'Go Bus' has released a statement clarifying that they are following accident investigations with the public prosecution.
The company further stated that the bus involved in the accident is in perfect condition, the speed limit has been set to 115km/hour in addition to guaranteeing the driver's qualifications and experience, according to a statement published on the Facebook page.
Turk added that his authority is assigned to release and revoke licenses to all transportation companies, both private and public.
---
Subscribe to our newsletter
---