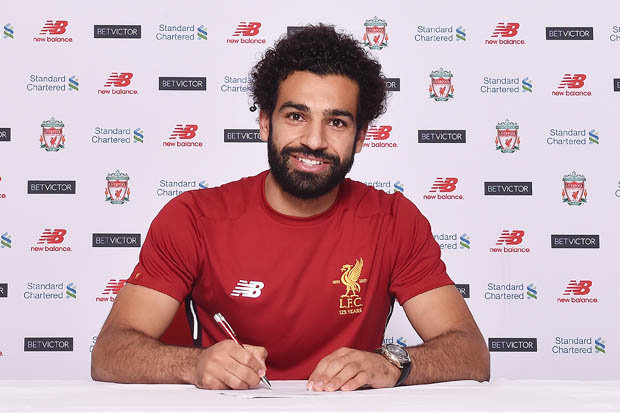 Egyptian footballer and Liverpool winger Mohamed Salah has been named Champions League player of the week.
The 25-year-old player collected the highest number of votes and won the title of the Union of European Football Association (UEFA) that is given out each week to the best Champions League player.
Salah won the UEFA Champions League player of the week after his impressive performance in the 2-2 draw against Sevilla on Wednesday.
Salah attained 51 percent of the votes on UEFA's website, 20 percent went to Barcelona's Lionel Messi, and 12 percent of the votes went to Real Madrid's player Cristiano Ronaldo.
However, the news of the UEFA left the Barca's fans outraged on Twitter, particularly that Messi scored twice in their 3-0 win over Juventus.
Earlier in June, Liverpool FC officially announced that it completed a £39 million, five-year signing of Egyptian winger Salah.
Prior to joining Liverpool, Salah spent two seasons at Roma where he scored 29 goals in 65 Serie A appearances.
---
Subscribe to our newsletter
---