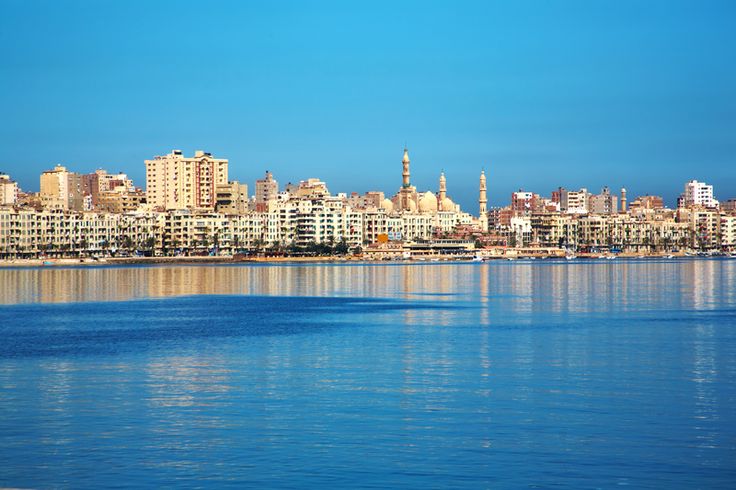 In a bid to boost its struggling tourism sector, Egypt's second city of Alexandria will be hosting an international festival on World Tourism Day on Saturday next week.
Hoping to highlight the city's many sunken monuments that have been discovered along the Mediterranean coast, the event will be attended by a number of officials, foreign dignitaries and public figures, Ahram Online reports.
Hundreds of lost treasures have been found in Alexandria's coastal waters in recent years. In 2015, over 200 treasures from Ancient Egyptian times were excavated, which then were showcased at a six-month exhibition at the British Museum the same year.
The festival in Alexandria next Saturday is organized by Egypt's Ministry of Tourism in cooperation with the Alexandria Diving Company. Aiming to raise awareness about the city's sunken treasures from Pharaonic and Roman times, festival organizer Ashraf Sabry established the diving company last year.
The initial inauguration of the tourism festival was held on Wednesday and included an exhibition of handicrafts and Pharaonic and Roman statues, in addition to a children's art workshop, local media reports.
As the festival aims to showcase various artifacts recently unearthed from Cleopatra's ancient sunken city, the event will be covered by a host of international media outlets, including the Discovery Channel and National Geographic.
Since the uprising that toppled former president Hosni Mubarak in 2011, Egypt's tourism industry has taken a heavy toll.
In the wake of the unrest following the popular revolt, various countries warned against traveling to Egypt, although tourism hotspots Sharm Al-Sheikh and Hurghada have often been exempted from these warnings.
In 2016, in an attempt to bring back foreign visitors, the country's Ministry of Antiquities announced a plan to establish what it dubbed the world's first underwater museum to showcase the submerged relics of Alexandria's ancient treasures.