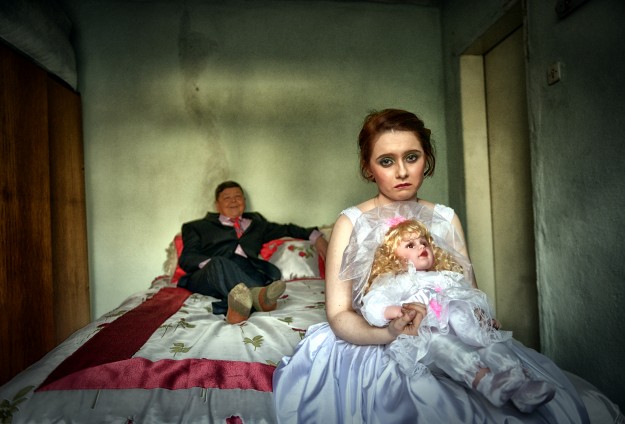 An Imam in Egypt's al-Mahalla al-Kobra governorate was referred to the administrative prosecution authority, then to an urgent trial, on charges of marrying off at least 27 minor girls.
The Imam was referred to an urgent trial for allowing the marriages of minor girls in a clear violation of the Egyptian law, which prohibits marriages under the age of 18.
"The case reached the administrative prosecution authority after a mother had filed a complaint against the Imam who she said had married off her daughter when she was a minor, among other girls," Mohamed Samir, the spokesperson of the authority said in a statement.
"The mother said that the Imam married them off on the claim that these marriages are valid and legal. She continued that the defendant alleged these marriages are religiously allowed until they reach the legal age of marriage.
The mother of the victim added that when her daughter reached the legal age of marriage, her husband refused to make the marriage formal even though the daughter was pregnant.
The Imam denied all the charges directed at him. However, the prosecution had recorded footage of him while he was issuing documents for minors' marriage.
In recent weeks, head of the National Council for Women Rights Maya Morsi called on the parliament to draft a law in order to raise the minimum age of marriage to 21.
Samir continued in his statement that the Imam's crime is deemed as a human trafficking case.
Ministry of Endowment's spokesperson Gaber Tayea told AFP that this Imam is now prevented from preaching and leading people in mosques.
In the year 2015, 15 percent of all marriages in Egypt were child marriages.
Previously, president Abdel Fattah Al-Sisi warned of child marriage and called on people to adhere to the legal age of marriage. He further described child marriage as unfairness and ruthlessness towards children.
---
Subscribe to our newsletter
---