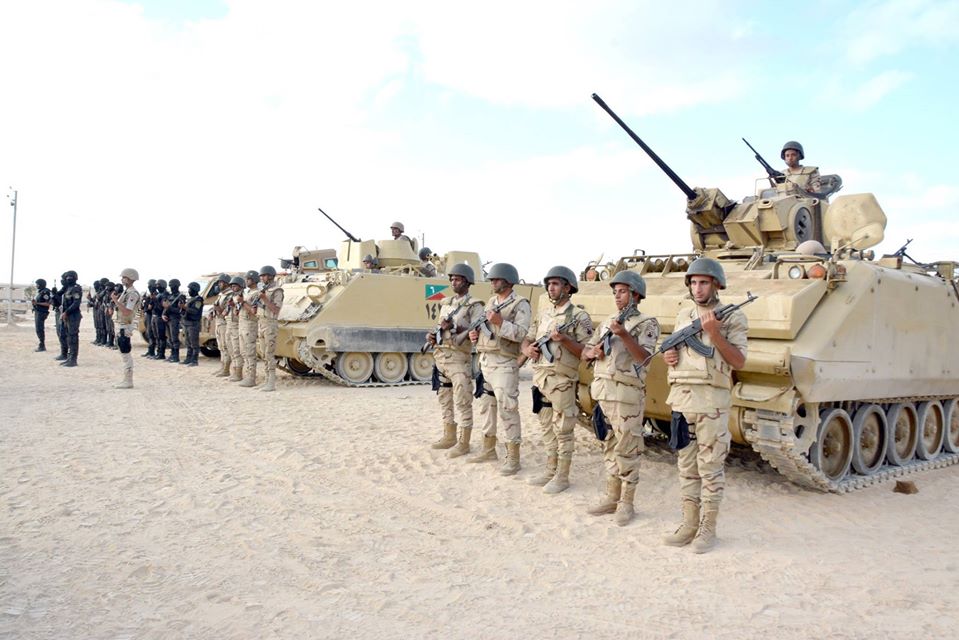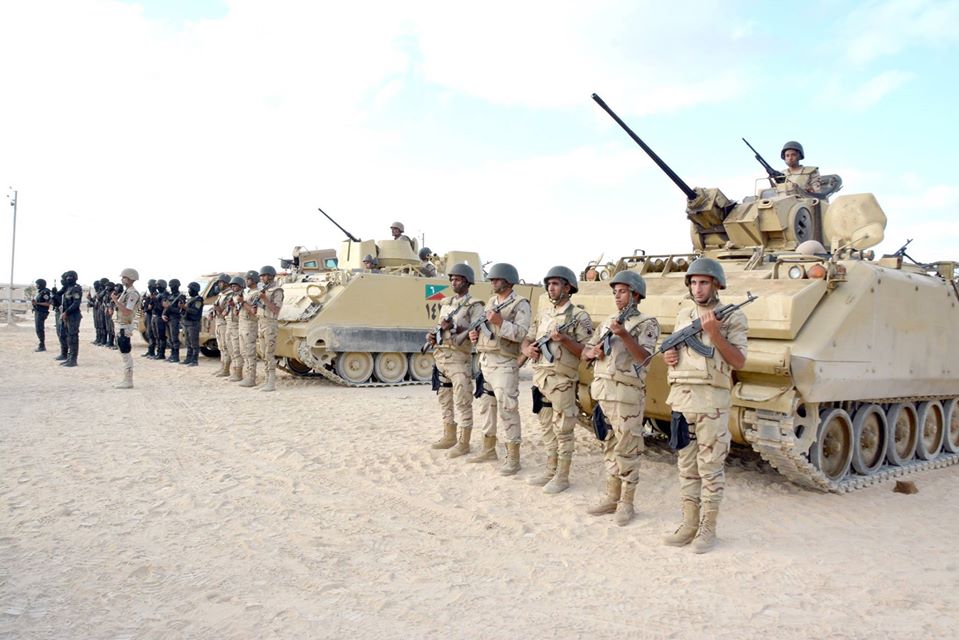 At least  24 militants and 6 soldiers were killed in attacks targeting multiple security checkpoints, in the Kawadis area, in North Sinai on Sunday, according to a statement by the military spokesperson Tamer El-Refaei.
The statement adds that two 4×4 vehicles, used by the militants to carry out the attack, were destroyed.
"The five checkpoints targeted in the city of Sheikh Zuwayed and on the outskirts of Arish in North Sinai included: Karm al-Qawadees, Al-Kharouba, Al-Agara and Borkan 5, which are all permanent security posts on roads connecting villages in southern Sheikh Zuwayed, except for the Borkan 5 security point, which is on the International Road between Rafah and Arish," reported Mada Masr.
According to eyewitnesses, who shared their testimonies on social media platforms, people have rushed to schools to take their children off the streets. Also, gunfire has been heard in the downtown area in Al-Arish city.
Militants robbed a local bank and traded fire with security forces guarding a church in Egypt's Sinai Peninsula on Monday. "Services at the church were suspended months ago, following a wave of attacks on Christians in Sinai," reported AP.
Islamic State (IS) claimed responsibility for the attacks.
On Friday, six army personnel were killed in another attack on a security checkpoint also in Al-Arish leaving a number of militants killed and injured.
---
Subscribe to our newsletter
---