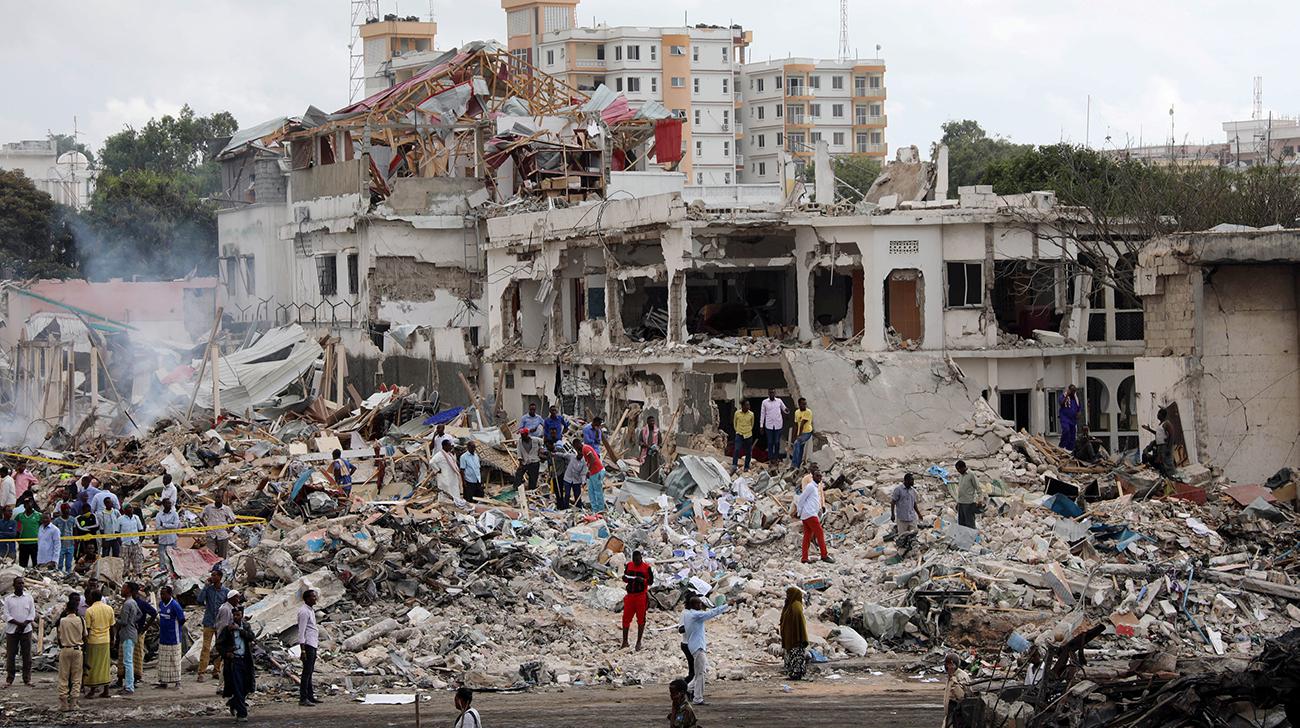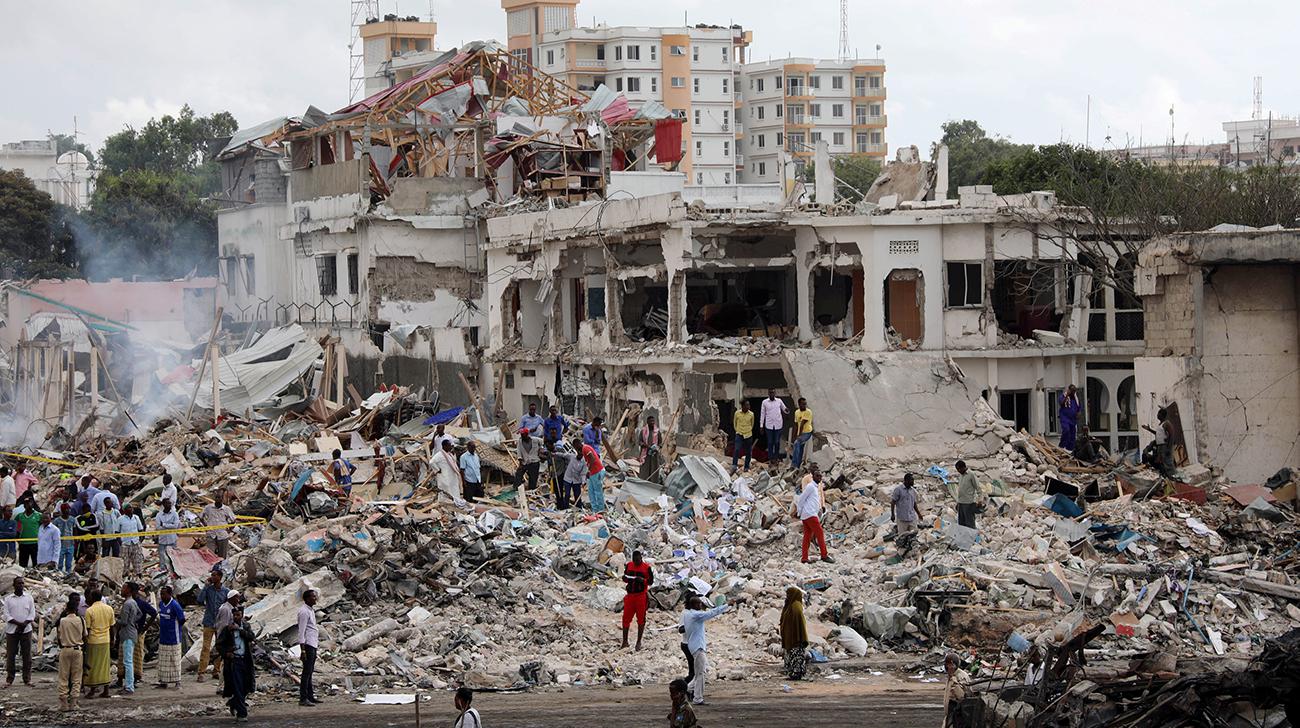 The death toll from truck bombings in Mogadishu, Somalia reached at least 276 making it the deadliest attack in the country's history.
The attack took place in the heart of the capital city, on Saturday, when a lorry packed with explosives detonated near a hotel in a busy street close to several important ministries in Somalia. Two hours later, a second bomb blast struck the city's Madina district.
The attack left rescue works in search for survivors among piles of burned-out cars and the collapsed hotel.
The numbers of dead surged from 20 on Saturday night to about 276 leaving about 300 people injured.
Abdikadir Abdirahman, the director of the city's ambulance service, said that "the death toll will still be higher because some people are still missing," according to Reuters.
Some of the injured have been flown to Turkey for further treatments.
"They don't care about the lives of Somali people, mothers, fathers and children," Prime Minister Hassan Ali Khaire said of the attackers. "They have targeted the most populated area in Mogadishu, killing only civilians."
The Somali president, Mohamed Abdullahi Mohamed, declared three days of national mourning.
Crowds gathered in Mogadishu, Sunday, in protests condemning the bloodshed.
"The Somali government blamed the attack on Al-Shabaab, an Islamist terror group that has fought a long-running insurgency against Mogadishu. The Al-Qaeda affiliated organization had not claimed responsibility for the attack Sunday evening," reported the Telegraph.
There has been no immediate claim of responsibility.
In February, a suicide car bomb in a market left 39 dead and injured 50 shortly after Shabaab fighters threatened a "vicious war" against the newly elected President Mohamed Abdullahi Mohamed.
---
Subscribe to our newsletter
---