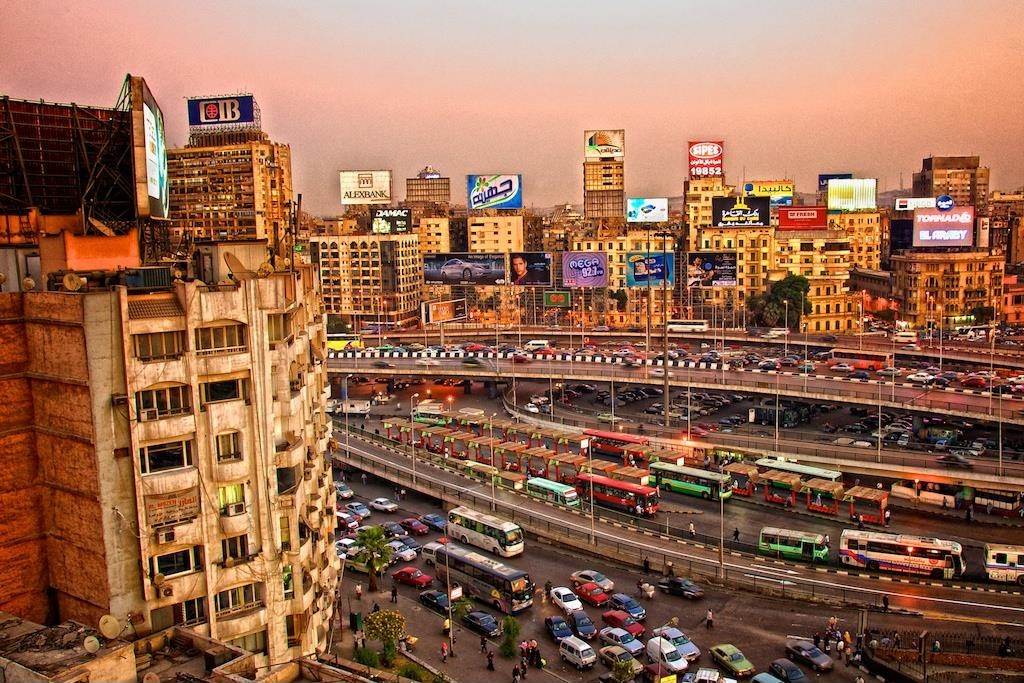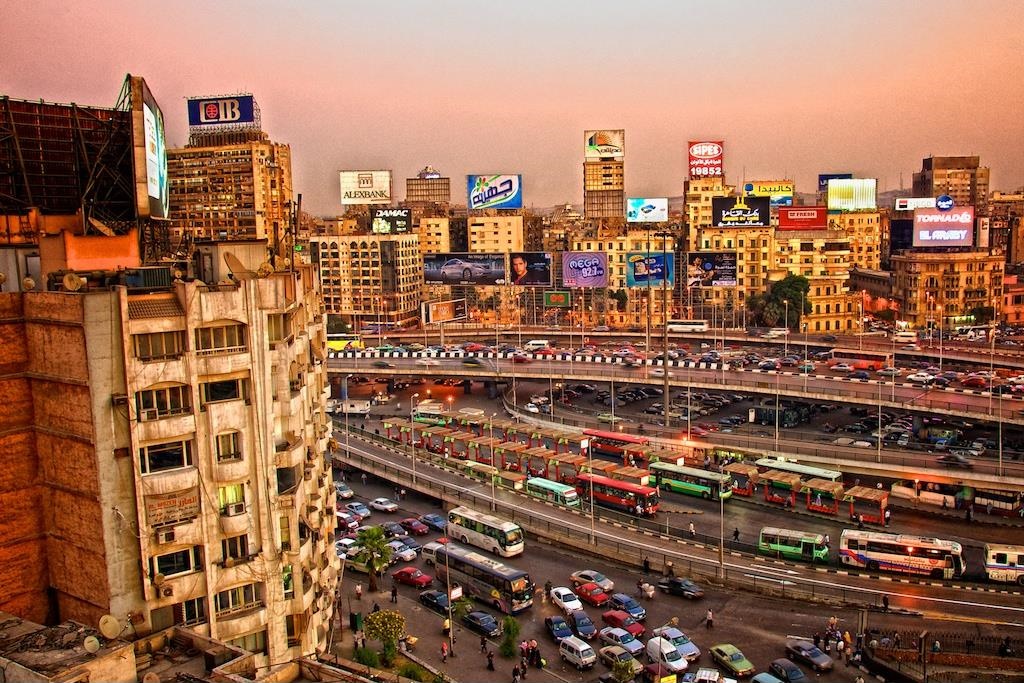 The Egyptian government approved on Wednesday a long-awaited new draft traffic law that is set to introduce new regulations for issuing driver's licenses and heftier penalties for traffic violators, an official statement read.
The draft law would see a new penalty system put in place whereby license holders would be granted a number of points that would be deducted each time a traffic violation is committed.
Once a traffic violator's points run out, their driver's license would be suspended for a period of 30 days. In order for the driver to get their license back, they need to enroll in an accredited driving school, according to Egypt Today.
New regulations for the speed limit would also be introduced, including fines of up to 500 EGP, which would see the driver lose two to five of their points.
Another feature of the law is that the issuing of new public transport licenses for vehicles older than five years would be prohibited, Ahram Online reports.
At a press conference on Wednesday, Egypt's Transport Minister Hisham Arafat said that the new bill would replace the current traffic law, issued in 1973.
The minister stressed that the country has experienced many changes since the 1970s and therefore a new law regulating traffic is warranted.
"There have been many changes from 1973 to 2017; we needed a new law," he said.
The new law aims to improve traffic safety and reduce the number of road accidents, in addition to preventing traffic bottlenecks, the cabinet statement read.
Speaking to Egyptian Streets, Mohammed, a law student who lives in Alexandria, said that it is good that a new law is issued because fewer people who do not know how to drive would be on the roads.
"It is a good idea and it will help lower the number of people who can't drive or do not comply [with traffic laws]. But awareness about the new traffic law needs to be spread in the media, on television and radio."
He underscored that the law itself would not directly help ease traffic problems, rather, the key is to increase awareness among the public.
"[Public] awareness would have a greater effect than the law [itself] because laws in Egypt are not always followed."
Nadia, an architect from Alexandria said that it does not matter how many laws are implemented as long as they are not enforced.
"I think it's useless because the already existing regulations are not applied. Also, this new law will open more doors for traffic officers to exploit their authorities, as some of them sometimes give more fines for the driver because he didn't like the way he speaks or the way he looks or whatever."
Pointing to the issue of corruption and undue privilege, she also said that an officer "sometimes disregards a fine because the driver knows someone with higher police rank or something, so applying these new rules will allow more of this to happen as the fining procedure is, from my point of view, uncontrolled."
The absence of laws is not the problem, Nadia stressed, but rather enforcing them, while also highlighting problems with traffic lights and traffic congestion.
"The problem is not in the fining system, [it is] in applying the fine as a concept on everyone equally. Another problem is that we have an enormous number of cars driving through shitty streets with no traffic lights and when present most of the time they are turned off."
Impressions from Cairo have expressed a mixture of hopes for better road safety and frustration at the current situation.
Waleed Saed, a taxi driver, told Egyptian Streets that laws and regulations need to focus on the spread of TukTuks – a three-wheeled taxi – that represent a major cause of road accidents.
"Penalties for traffic violators is an essential step, so I can't really judge its effectiveness in preventing road accidents; however, strict laws need to control the spread of TukTuks," said Saed.
He added, "I understand that, with the current economic situation, TukTuks are a source of income for many youths, yet they don't follow traffic laws and they cause more trouble than good."
He further explained that lorries represent another major issue. "I usually work during night time to avoid the burning summer heat and traffic congestion, but it is unsafe to drive next to a big lorry that exceeds the speed limit."
Sally Badawy, mass communication student who commutes regularly through the ring road, said that she often hears about traffic laws and regulations, but they don't make much change on the ground.
"Roads are more crowded than ever, the span of rush hours are getting longer and I am not sure how penalties for violators would make any change while there are, barely, any positive enforcement mechanisms," said Badawy.
Egypt has long suffered from major traffic problems.
Besides the sheer number of cars on the roads –over 11 million registered vehicles according to the country's official statistics agency CAPMAS – which contributes to debilitating bottlenecks, accidents are also a daily occurrence.
In 2016, 16.000 people were killed and 60.000 were injured in road accidents, according to the Egyptian Society for Road Accidents Victims Care.
As to traffic congestion, it is not only a nuisance for daily commuters, but it also puts a heavy burden on the country economically.
According to the World Bank, when calculating the total cost of wasted fuel, health impacts due to poor air quality and accidents, as well as reduced economic productivity, traffic congestion in just Cairo costs approximately 47 billion EGP, or 3.6 percent of GDP, per year. That number is projected to rise to 105 billion EGP in 2030.
The price tag for road accidents alone stood at 30.5 billion EGP in 2015, according to CAPMAS.
On the other hand, Hisham Arafat, the minister of transportation, referred to the main reason for deaths in traffic is due to 'personal behaviors'. "About 96 percent of road accidents occur due to driving behaviors and attitudes towards traffic safety," said Arafat in the press conference.
The World Bank study said that measures can quickly be implemented that could "deliver immediate gains".
Such solutions include improving traffic management and using traffic lights at intersections, managing parking spaces, introducing parking meters and constructing parking buildings, in addition to providing proper space for pedestrians, such road crossings and sidewalks, which would significantly reduce accidents and lower the number of traffic disruptions.
---
Subscribe to our newsletter
---