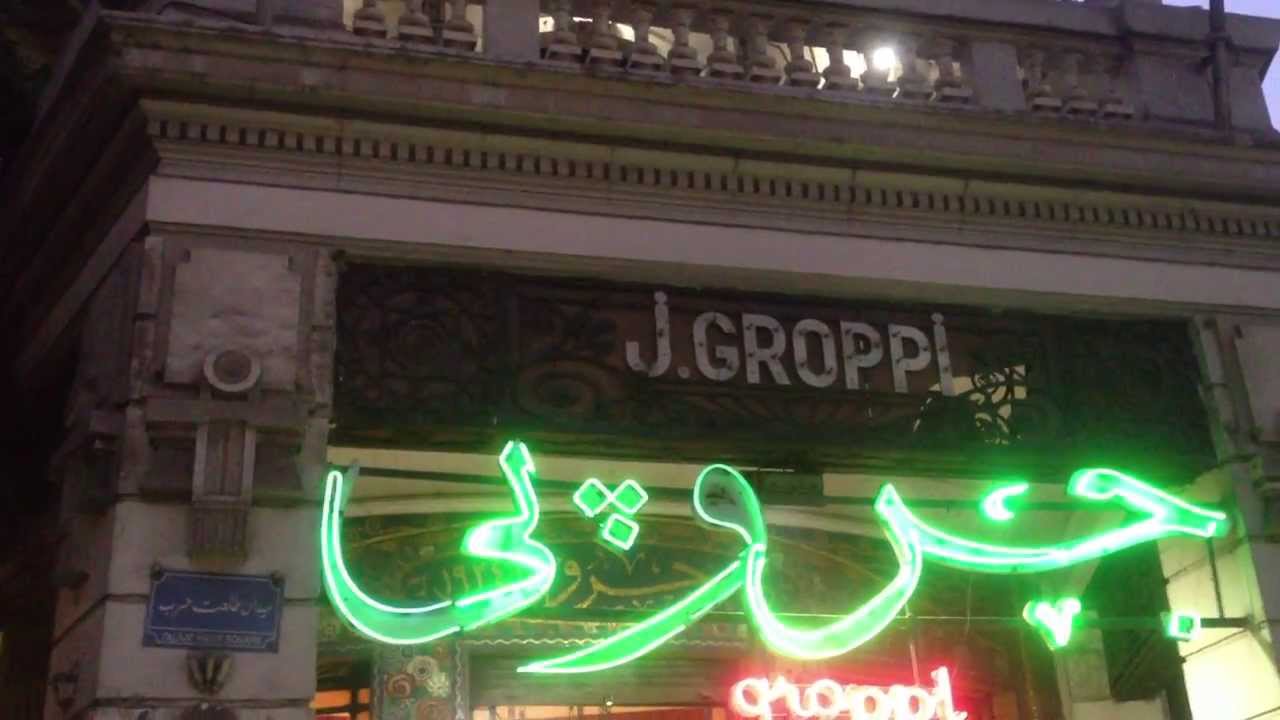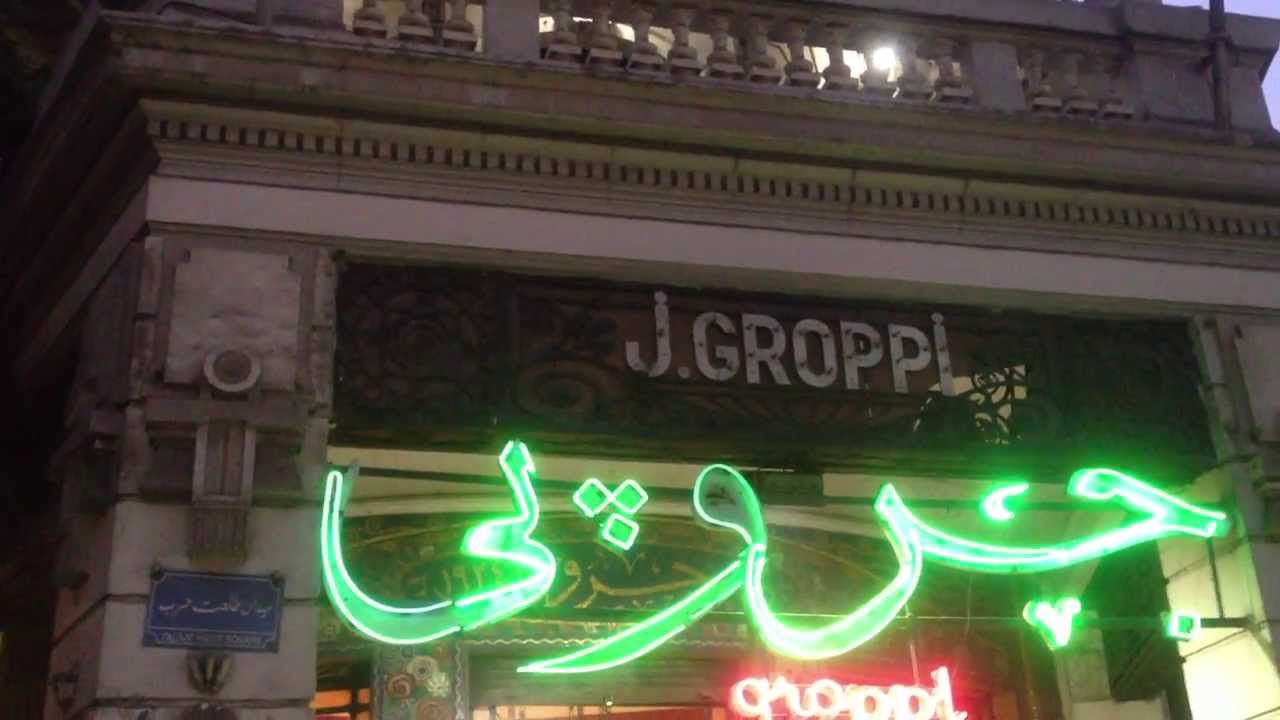 Maison J. Groppi, one of Cairo's Downtown reputable and historical cafés, is currently undergoing renovations to reopen again.
Interior Design Studios Alchemy is responsible for the renovation of Maison Groppi. However, there is no available information on whether the cafe will maintain its Parisian style or transform its designs and decorations.
Maison Groppi is known for its high ceilings along with the chandeliers that contribute to its iconic Parisian style.
It also had a taste of old architecture that dominates the design of the vast majority of Downtown buildings. The particulars of Groppi were always captivating, from the mosaic that garnished the entrance to the old-fashioned chairs and tables.
Alchemy has been working on the renovations of Maison Groppi for the past two years.
Despite having three branches, the distinctive location of this branch, in the heart of Cairo, made it the most remarkable and memorable one.
Downtown falls into the heart of cosmopolitan Cairo and Groppi is centered at the heart of downtown, on the corner of Talaat Harb and Qasr Al-Nil Streets.
Having been standing there for more than a century, Groppi had always been one of Cairo Downtown's prominent gems and hottest spots.
It witnessed the politicians who were planning and starting revolutions, intellectuals who were discussing the future of the British occupation, and artists who were inspired by the cozy environment to produce their artwork.
British Colonel David Sutherland, who died at the age of 85, said in his memoir "He Who Dares", that he used to treat German Nazi soldiers to tea and ice cream at Groppi before turning them over to be interrogated.
Journalist Farah Bahgat told Egyptian Streets that she was really fond of the old design, although she thought their chairs were "designed to kick you out of the place".
"I wish it was a more cozy place, I mean they already make really good and cheap deserts! Maybe if they have couches now it would be better,
"I have to say I'm sort of skeptic about the new design, it seems like it will be just another cafe that's here to remind us of the ugly face of capitalism. But I guess we'll have to wait and see. I just hope they keep the old soul of Talaat Harbs Groppi, no matter how innovative they get," Bahgat added.
She went on to say that maybe if they have couches in the new design would be better.
Giacomo Groppi, a Swiss citizen, chocolate maker and a chef founded the coffee shop in the early 1900s along with his son Achille. At the time, Groppi was the main purveyor of chocolates to kings and monarchs in the Middle East. Giacomo arrived in Egypt in the late 1800s and had worked for several Maisons before he opened his own business.
Not only was Groppi the first chocolatier in Egypt, but Giacomo was also the first to introduce Crème Chantilly in Egypt.
Once a colorful and vivid cafe, the time took its toll on Groppi; the colors faded away and the walls were haunted by deep cracks. Egypt's King Farouk was one of Groppi's coffee major fans.
Since then, the cafe has been an integral part of Egypt's history. From the officers of the British occupation who considered it as their favorite tea spot, to the 25 January 2011 revolution.
The golden era of Maison Groppi soon was disturbed on Black Saturday in January 1952, when the anti-colonial protestors clashed with the British soldiers and burned around 300 buildings, including the Cairo Opera House. Maison Groppi miraculously survived the burning of Cairo, it continued to be a leading chocolatier for a few years to follow.
In the 1960s, the socialist regime started changing the area of Downtown, people from the countryside started to relocate in Downtown and Maison Groppi was no longer exclusive to the Aristocrats. As Egypt shifted to a more open economy afterward, it was too late for maintaining its history and Groppi's descendants left the trade.
Ahmed Al-Masry, a Mass Communication student told Egyptian Streets that prior to his visit to Groppi before the renovations, he thought he was going to see a historic and fancy place, like Cafe Rich which is located near to Maison Groppi.
"Once I stepped a foot in Gropp, I recognized that the designs were not that old, but rather simple and modest. There was a clear difference between what was classic and what was not operating," al-Masry says.
He adds that the new design needs to adhere to its original classical design. It should also include new patterns and decorations, including photos for the place in the 1900s. Or better yet, photos of celebrities who used to visit Maison Groppi at the time. he believes that more classical features should be added.
Al-Masry further continued that the staff was a bit bureaucratic, which is something he hopes will change after Groppi reopens. He says it contradicts the entire expectations of the historical coffeeshop.
The quality of Groppi's food had significantly deteriorated prior to its closure for renovations. While their sandwiches and drinks had a major decline, their pastries and sweets were still of a proper quality, but not as it used to.
It is believed that Maison Groppi was the first coffee shop in Egypt to have a female worker in it. Though its era as a pioneer chocolatier and patissier was long gone, it continued to be tourists' favorite spot at Downtown's shining jewel.
---
Subscribe to our newsletter
---