#MissUniverse Egypt graduated with the highest honors from Ain Shams University. Learn more about her ➡️ https://t.co/v6tPB0k6p0 pic.twitter.com/f09kYW8Btl

— Miss Universe (@MissUniverse) November 20, 2017
Miss Egypt Farah Sedky, 23, may win the title of Miss Universe tonight, but only a few years prior she was considered a "morbidly obese" teenager at almost 100 kg, and battling vicious bullying by her classmates.
The promising pageant contestant and graduate of Ain Shams University says that students at her high school would incessantly taunt her about her weight.
"Growing up in an all-girls school wasn't the easiest. I was brutally bullied and to the point that I was once beaten by one of my peers," Sedky said in an interview with PEOPLE.
"To this day, I still remember her looking down at me on the ground and saying, 'I'd love to wake up tomorrow and not see you at school, no one will miss you if you'll be gone forever,'" she added.
Her weight reached 99 kg by the age of 15, and her doctor informed her that if she were to continue her harmful eating habits, she would become diabetic within six months.
"This was the first time that I saw my father cry, which motivated me to lose the weight and begin to maintain a healthy lifestyle," said Sedky.
Along with a new routine of workout classes and limiting her carbohydrate intake, Sedky, who lives in Cairo, lost almost 40 kg, which gave her a new view on life.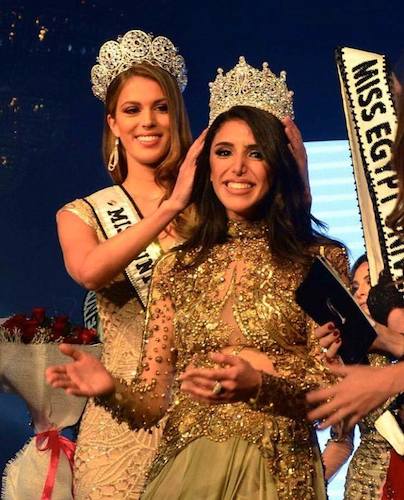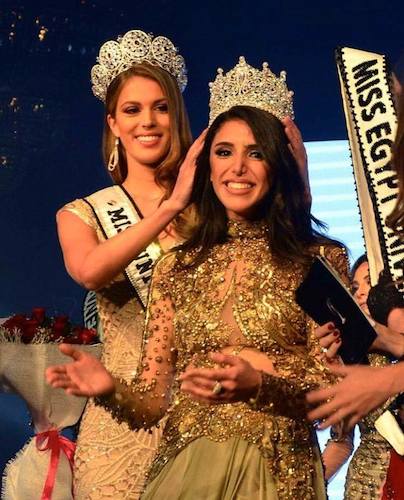 "I've learned how to love myself, which was the hardest thing I had to learn," she said. "I want to be a role model for little girls, just as I needed to have at their age. I want them to know that nothing is their fault; challenges will pass and they'll go on with their lives to become successful individuals. They key is to learn to love and accept themselves."
Her newfound body positivity pushed her to compete in the Miss Universe pageant.
Despite originally losing weight for her well-being, she now believes the bullying she endured was a result of society's unrealistic beauty standards. She feels that women should accept themselves regardless of what others believe is ideal or desired.
"I truly believe it's time to show women that they should appreciate, accept and love their bodies the way they are," she said to PEOPLE. "It's about time that we all come together not just for women but also for children, to make sure they grow up in a healthy environment where they won't feel pressured to focus on fitting in, and fitting a certain perception on beauty. Instead, they will grow to focus on developing their aspirations."
Miss Universe Pageant
The Cairo native never stepped foot in the U.S. prior to arriving for the competition a week ago. She credits her flawless English to watching the popular Amerian television show "Friends".
She also mentioned that for her, the opportunity to compete in the pageant is not solely about beauty, but also an opportunity to better her home country.
"This is about positive body image, but also to have causes in which you have to fight," Sedky stated. "In Egypt we need more formal education and less childhood marriages."
A speaker of five other languages in addition to her native Arabic, Sedky was born and raised in Cairo and recently studied in Spain. Her career as an interpreter for language institutes based in several locations across Africa and Europe helps her blend into the multi-national arena that is the Miss Universe pageant.
Sedky is now one of 92 representatives from all over the world who dream of winning the pageant, which will return to Las Vegas with host Steve Harvey.
The Miss Universe pageant is due to air live on Sunday, 26 of November at 7 pm US Eastern Time (2 am Cairo time).
---
Subscribe to our newsletter
---