Behind the beautiful colors, traditional patterns and creative designs of the handmade products, there is a long and rich tradition of handicrafts that runs through Egyptian families in Upper Egypt and other cities.
Traditions like these often blur the distinction between art and craft; however, Egyptian women have been able to combine their artistic talents along with their skills to create wonderful products as a way to secure a living.
The International Handicrafts Show (IHS) hosted exhibitors from all around Egypt to showcase the handmade products such as textiles, pottery, rugs, accessories and bags among others.
IHS is the main international handicrafts show in Egypt held from 15 November till 24 November in Exhibition Land in Cairo.
One of the exhibitors in the 2017 IHS is Women Economic Empowerment (WEE) project; it aims at enhancing the economic status of women in Egypt through developing their handicraft skills in pottery, textile, tally, embroidery and wicker among others.
WEE project works on strengthening the social and economic role of women in Fayoum, Sohag, Aswan and Asyut through supporting women's micro-enterprise and small initiatives in different sectors.
"It supports rural women, especially young women, to access to their economic and social rights to express and develop their knowledge, skills and talents," according to the official Facebook page of WEE Project.
Egyptian Streets spoke to Amany Bassily, capacity building officer at WEE Project, to take us into further details about the mission of the project.
"The aim behind the workshops is to train the women to inspire from their surrounding environment to develop their designs," said Bassily.
WEE project held series of training workshops in Upper Egypt to help develop the women's skills to design more products.
"Having the women attend IHS is important because it is an opportunity for them to learn about pricing, get more exposure to different designs in addition to observing how to present the product to attract the buyers' attention," says Bassily.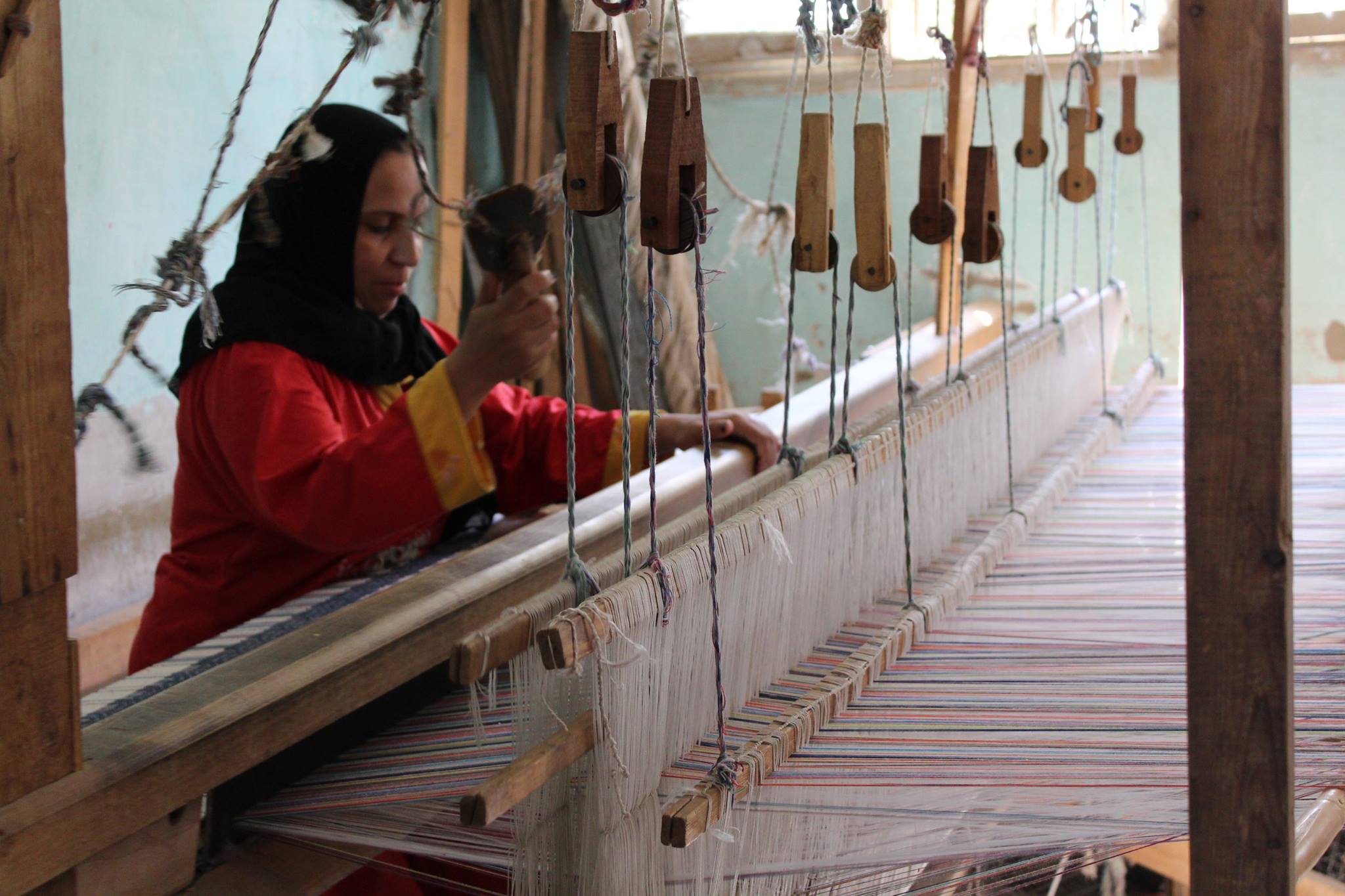 One of the target areas WEE project is highlighting is al-Kawthar village, part of Akhmim in Sohag governorate, where the project is working with 18 women.
"Akhmim's textile is well known for its weaving techniques using looms […] women produce scarfs, shawls, towels, bed covers, using cotton, linen, silk and wool as raw materials," reads WEE project brochure.
Safaa Mansour, 20, from the village of Akhmim in Sohag governorate told Egyptian Streets that she has been working in textile since her childhood; she picked it up from her father who has been working in this field for 25 years.
Mansour works from home with her family members to produce a variety of products. "It is important for me to develop to keep my father's profession alive since he passed away," said Mansour.
Mansour continued saying that the workshops she attended are very beneficial because they allow her to improve therefor "depend on myself to secure a living," said Mansour.
"This is my first time to have direct communication with people who check my products," she said. "It makes me want to learn more and produce better designs of my products," added Mansour.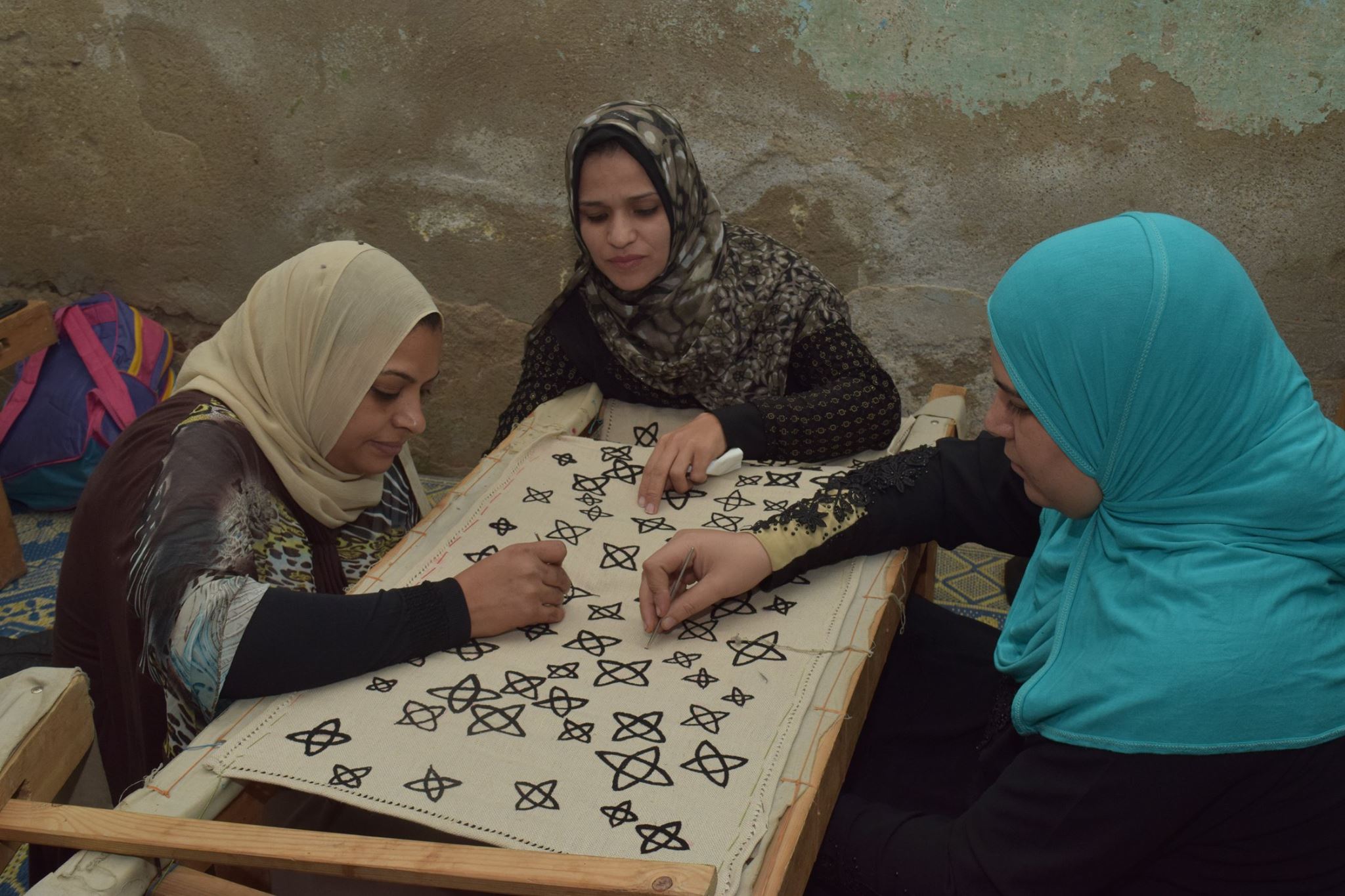 Moving on to Shandaweel Island, in Sohag governorate, where women are known for having their own style of handmade embroidery – called Mansag in Arabic.
Egyptian Streets met Hanan Marghany, 25, from Shandaweel Island who enrolled in WEE project workshops to improve her skills.
"I work in Tally," said Marghany confidently. "In our villages in Upper Egypt, almost all of us [girls] work from home, so we have to be good at what we do to sell," said Marghany.
Tally is an Egyptian traditional needlework where "women sew thin silver and gold metal threads mostly into tulle fabric".
Marghany added that she enjoys the nature of her work. When asking her about her future plans and how she plans on meeting her goals, she responded saying, "I hope marriage is no obstacle."
"I hope my future husband is someone who is understanding and helps me develop my skills and profession rather than put me down," she added.
As for pottery, WEE project worked with 20 women in Tunis village, Fayoum. A 19-year-old, who preferred to stay anonymous, said that she started learning pottery making eights years ago.
She said that joining the pottery school in Tunis village has taught her to inspire from the natural scenery around her to produce a variety of products. Moreover, "these kinds of activities and workshops empower women through education," she said.
Tunis village in Fayoum is famous for pottery. Around 40 years ago, Evelin Porret, a potter from Switzerland, moved to Tunis village where she started her pottery school. Since then, Tunis village turned into a hub for potters, pottery workshops to produce handmade pottery products.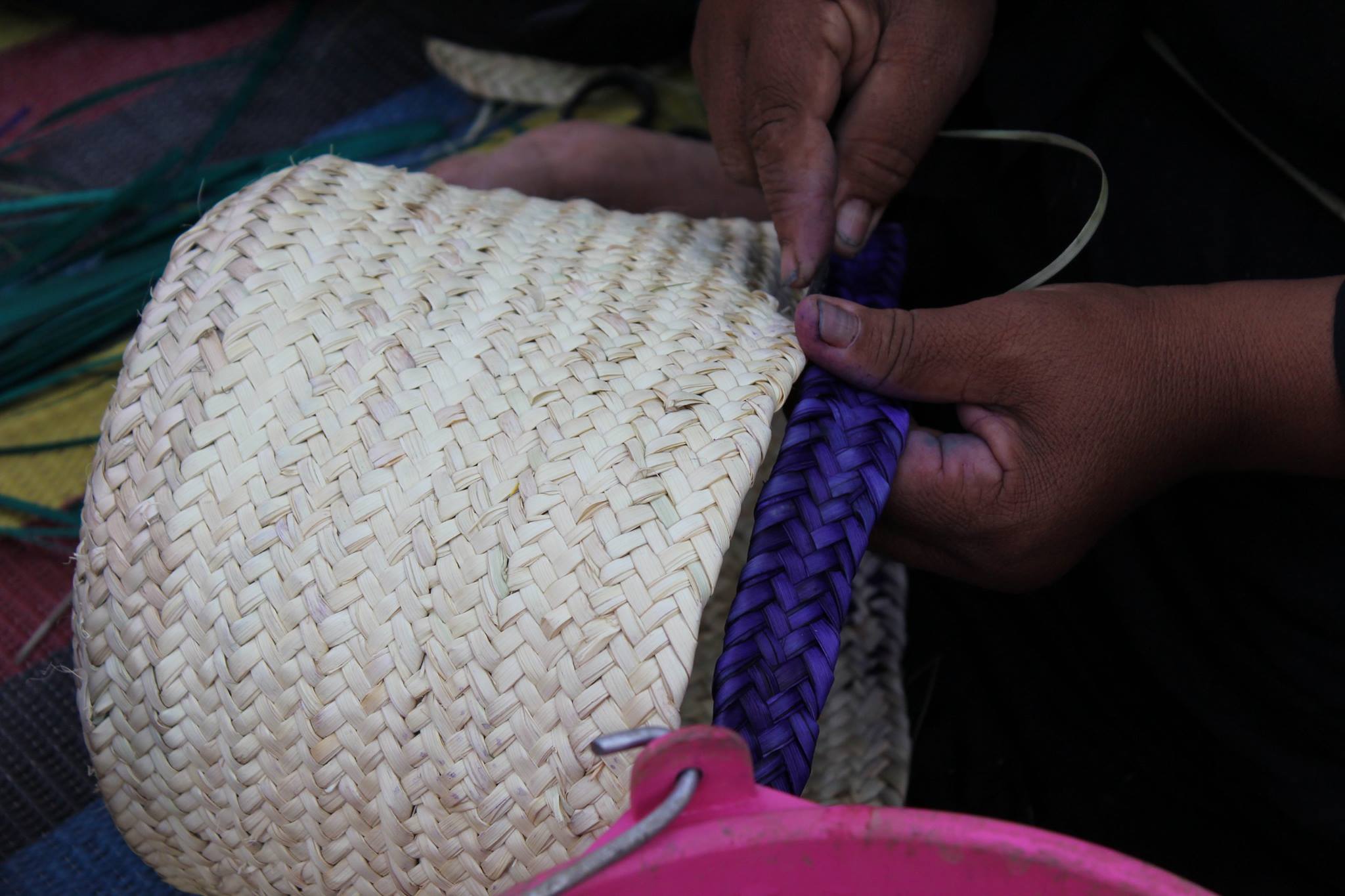 Finally is the wicker, WEE project worked with 27 women in Aswan where furniture among other items are crafted out of leaves, the bark and other parts of white palm trees.
"These women use palm trees as raw material to produce several traditional products such as Nubian dishes and baskets," according to WEE project brochure.
Hanaa el-Sayed, from Awsan, specialized in wicker, consisting of interlaced pliable twigs or branches to produce items of furniture.
El-Sayed said, being a producer, it takes her about 10 days to produce one wicker plate. So, there are about 15 other women producers in the village who work simultaneously to produce all orders.
WEE Project one of many projects implemented by
Ciheam Bari
, a center for post-graduate training, applied scientific research and design, jointly with the Executive Agency for Development Comprehensive Projects (EADCP) and funded by the Italian Egyptian Debt Swap Programme; it is co-financed by the Ministry of Agriculture and Land Reclamation.
There are some 5 million artists and workers in the sector.
The Ministry of Industry has established the handicrafts industries chamber earlier in the year 2015. The chamber includes industries of handmade textiles, pottery, porcelain, ceramics, woodwork, metal handicrafts, carpets, and jewelry.