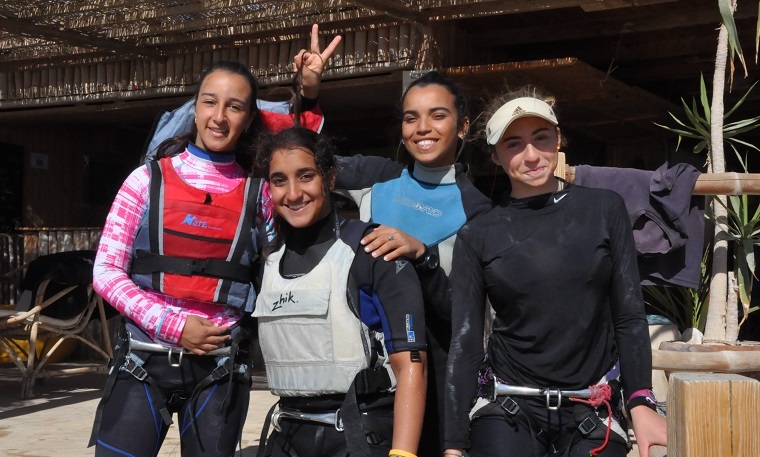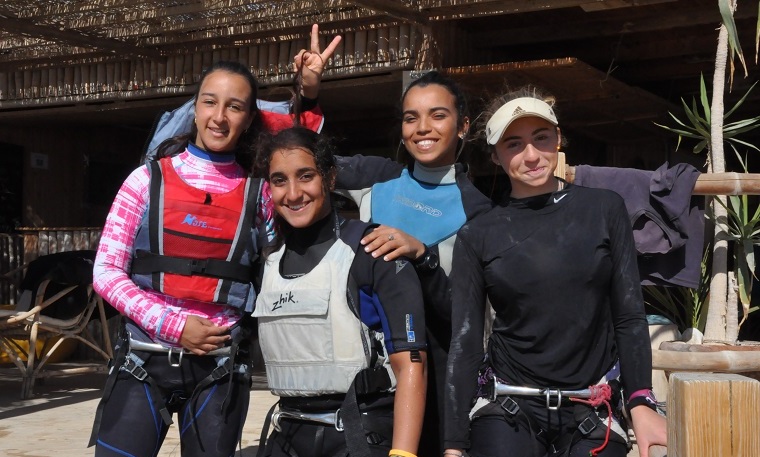 Egyptian windsurfer Salma el-Ashmawy qualifies for the 2018 Youth Olympic Games after her participation in the windsurfing Techno Plus competition which took place at the Moonbeach Windsurfing Centre, Ras Sudr from November 27 to December 2.
Along with el-Ashmawy, four Algerians participated in the Techno Plus for juniors under 19, a competition which serves as a qualifier for the Youth Olympics; the participants are Gihan Maity, Lina Soliman, Naila Rzwany, and Ekram Ebid.
Soliman won the first place followed by el-Ashmawy as the runner-up; both are qualified for the Youth Summer Olympic Games taking place in Buenos Aires, Argentina 2018. Ebid ended in the third place.
El-Ashmawy told Egyptian Streets about her journey and support she received along the way, "I always believe in insistence. I started windsurfing one year ago and I insisted ever since that I am achieving a big goal. It was tough to balance between the school and the training sessions.
However, with the support of my coach, Captain Said Hassaballah, my beautiful family, and the hard work, I managed today to be qualified for the Youth Olympics in Buenos Aires and achieving the athletic dream."
El-Ashmawy is the second Egyptian female sailor to present Egypt at the Youth Olympics following Khouloud Mansy's foot-steps in Nanjing, China 2014.
---
Subscribe to our newsletter
---