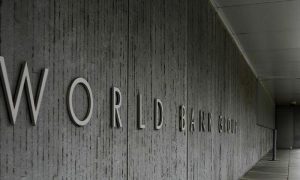 In an effort to support Egypt's IMF-sponsored economic reform program, the Executive Board of the World Bank approved on Tuesday a $US 1.15 loan to the country.
The loan, which is the final installment of a package of three annual loans worth a total of $US 3.15 billion, aims to power job creation, strengthen public finances, ensure energy security and enhance competitiveness for micro, small and medium-sized businesses, according to a statement by the World Bank.
Sahar Nasr, Egypt's Minister of International Cooperation, said that her country appreciates the international lender's support for the wide-ranging reforms.
"We welcome the World Bank's continuous support to the transformational economic reform agenda of the government. This program supports Egypt's program to help improve its attractiveness for private investment, creating jobs especially for youth and women," the Minister asserted.
On his part, the World Bank's Country Director for Egypt, Yemen and Djibouti Asad Alam, said that the Egyptian government has "shown sustained commitment to implementing inclusive reforms. We are privileged to support the country on its path to achieving its full potential and improving living standards for all Egyptians."
The loan package, officially called the Fiscal Consolidation, Sustainable Energy, and Competitiveness Development Policy Financing loans, includes financing contributions of $US 500 million from the World Bank Group, $US 500 million from the African Development Bank and  $US 150 million from Britain, a statement Egypt's State Information Service read.
The United Kingdom is proud to join the World Bank in this strategic support to the Egyptian Government in building an economy that works for all Egyptian men and women,'' said John Casson, UK Ambassador to Egypt.
The Egyptian economy has been in a state of crisis since the 2011 revolt that toppled former president Hosni Mubarak.
Since the ouster of former President Mohamed Morsi in 2013 Egypt has seen heavy crackdowns on dissent and civil society groups, leaving public disgruntlement over the economy largely unexpressed.
According to an IMF report released in September, the country's economic performance "is off to a good start," although it still remains at risk due to potential political instability and security threats.
"Opposition by vested interests, corruption, and fear of escalating social tensions could derail structural reforms …Worsening of domestic security conditions could undermine market confidence and the business climate," the IMF said.
---
Subscribe to our newsletter
---