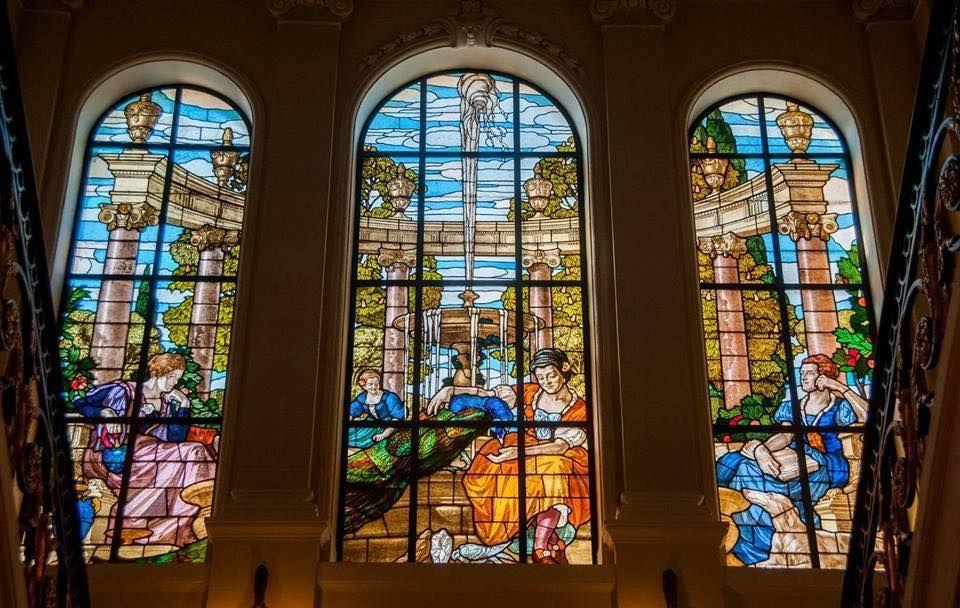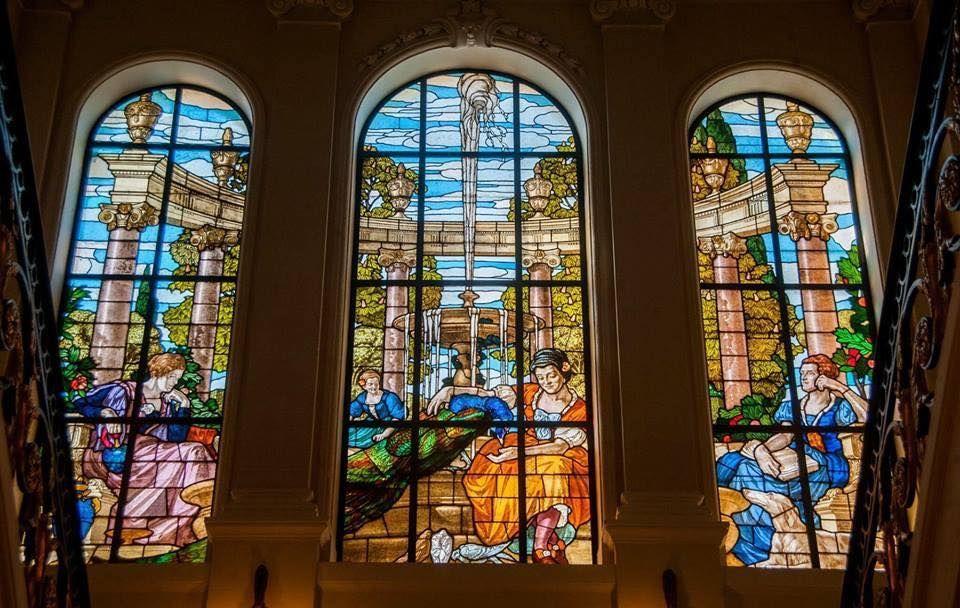 By: Aya Nader
After being closed for 12 years for renovations, Cairo's Aisha Fahmy Palace, located in Zamalek and also known as Mogamaa Al-Fonoon, recently re-opened, much to the delight of art and culture lovers. BECAUSE takes a look at the palace and four others that take visitors on a journey through Egypt's bountiful history.

Aisha Fahmy Palace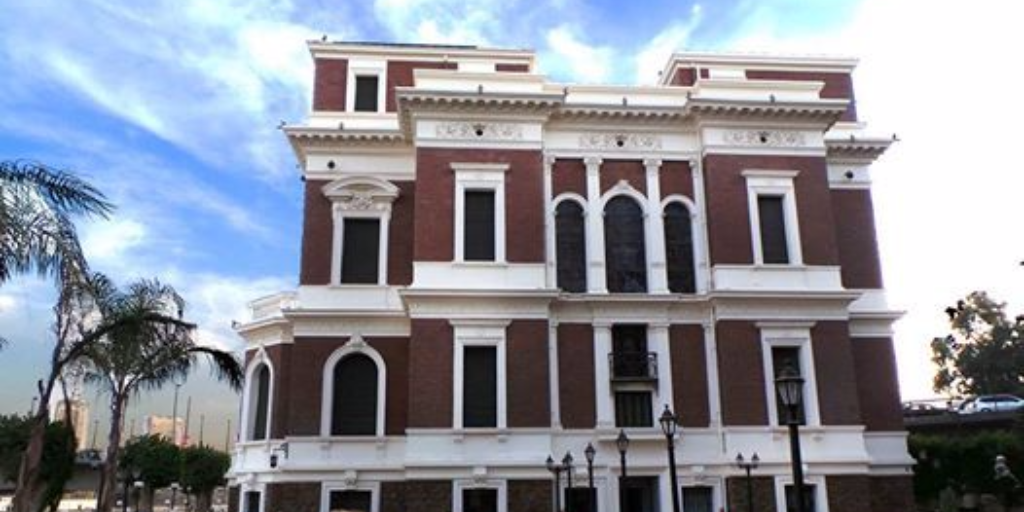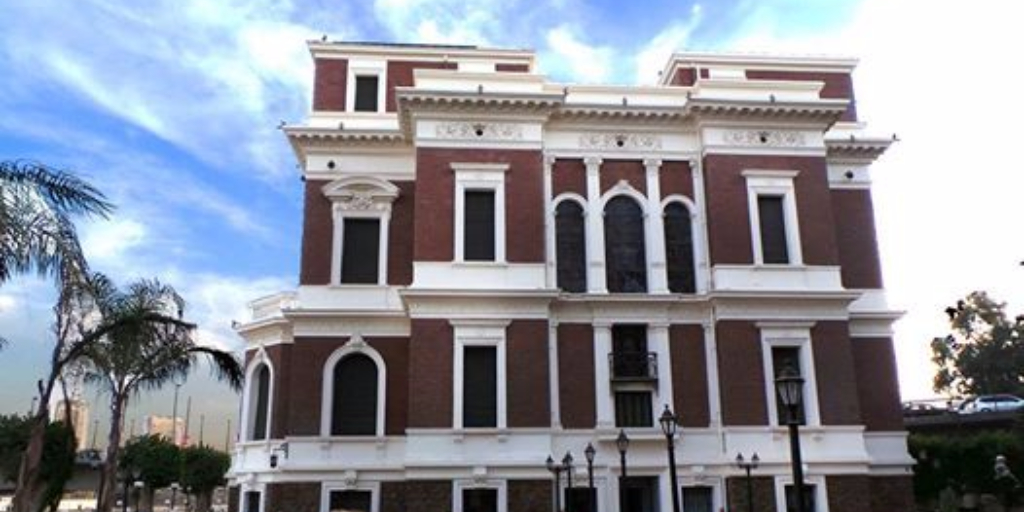 Aisha Fahmy Palace was built in 1907 by Khedive Abbas Helmy to be the home of Ali Pasha Fahmy, the head of the army during King Fouad's reign (1922 – 1936). It was named after his daughter, Princess Aisha. Designed by the famous Italian architect Antonio Lashak, and lavishly decorated, its total area covers over 2,700 square meters and includes 30 rooms, two large halls, a basement and a roof. Lavishes such as frescos, golden Japanese lettering and red silk decorated walls give the palace its grandness and makes for good eye candy.
Amir Taz Palace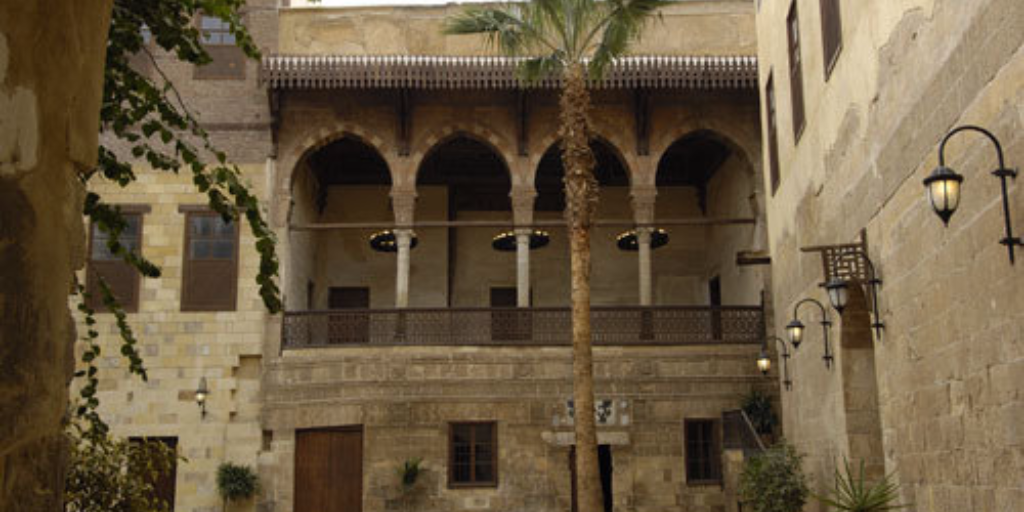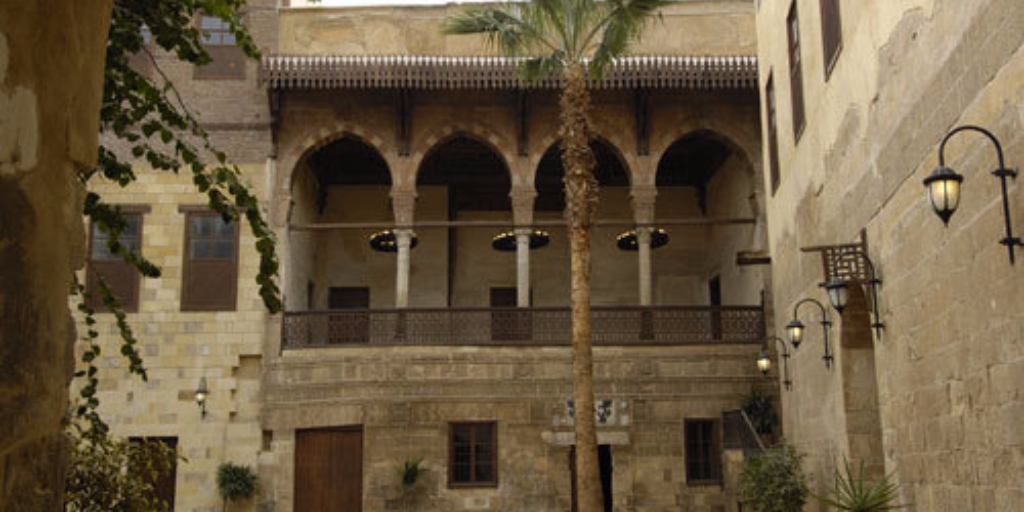 With an advantageous location, Amir Taz Palace's sits at the main entrance to Medieval Cairo.
The palace was built in 1352 by Taz al-Nasiri, who was at first a Mamluk of the Sultan Qalaoun army, but then rose through the ranks and became the chief of the council or Emir Majlis. Amir (here meaning ruler) Taz helped Salah al-Din Salih Mohammed Qalaoun to rise through the ranks and become Sultan in 752 (1351). Although constructed in celebration of his marriage, Amir Taz never got a real chance to settle into his home as he became the target of conspiracies and faced imprisonment.
The palace was remodeled several times, most notably in the 17th century, during the reform of the Khedive Ismail. With gardens and admirable architecture, both the eastern and western sides of the palace are enclosed, giving it a secluded and private atmosphere for relaxing, meditating or even reading.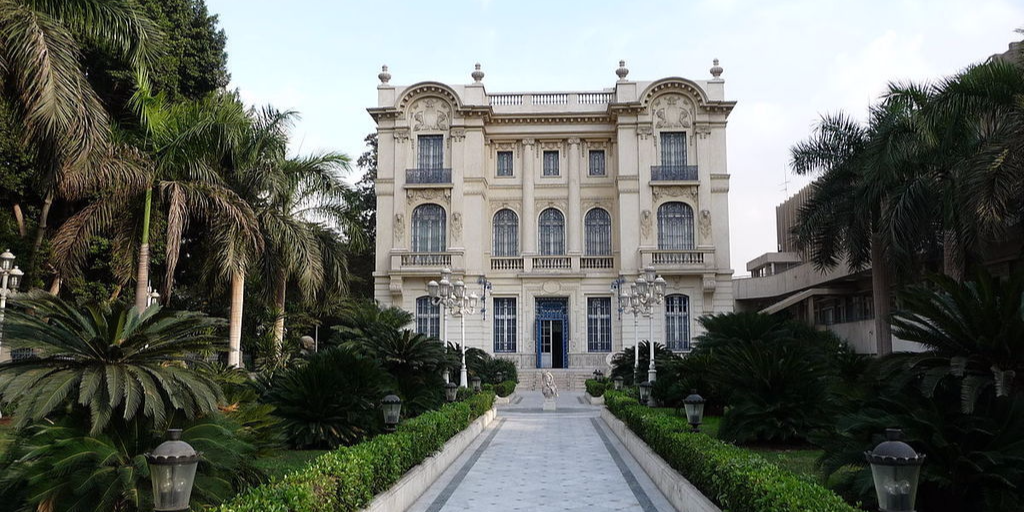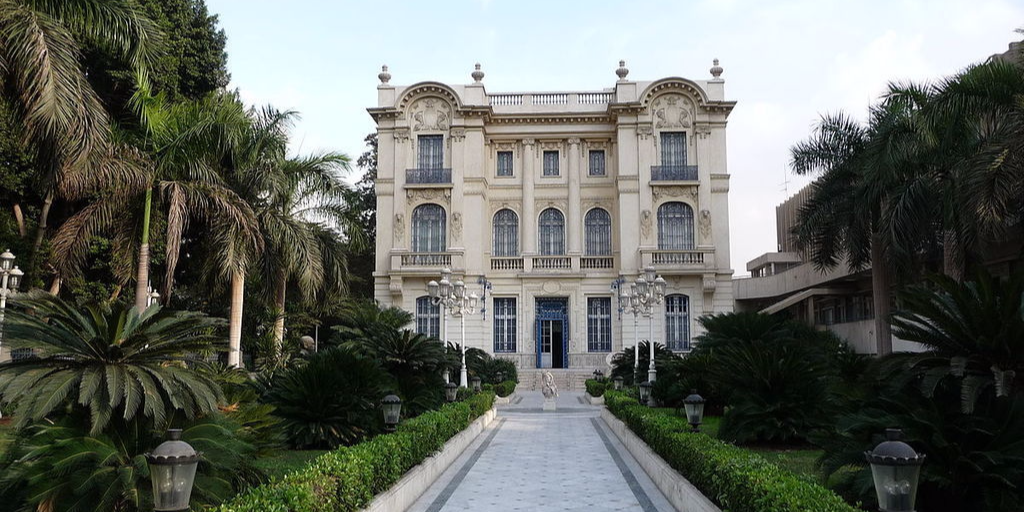 Mohamed Mahmoud Khalil Pacha was one of the public figures who significantly affected the fine arts movement during the second quarter of the 20th century. In 1901, he went to France to study law at Sorbonne University. In 1903, he married Emiline Lock, a music student in Paris, who shared his interests in fine arts, especially painting.
The small palace houses a fine collection of Impressionist paintings, mainly collected before 1928, putting it in competition with most European National Collections. Among the great artists' works endowed by Mohammed Mahmoud Khalil and his wife are those of Paul Gauguin, Claude Monet, Auguste Renoir, Auguste Rodin and Vincent van Gogh. A van Gogh painting known as Poppy Flowers, also known as Vase and Flowers and Vase with Viscaria, was sadly cut from its frame and stolen from the museum in August 2010.
The museum was opened on July 23, 1962, and was dedicated to the couple's memory. In 1971, it was sectioned by the government of Egypt and used for executive offices. The palace was returned to museum use in 1993.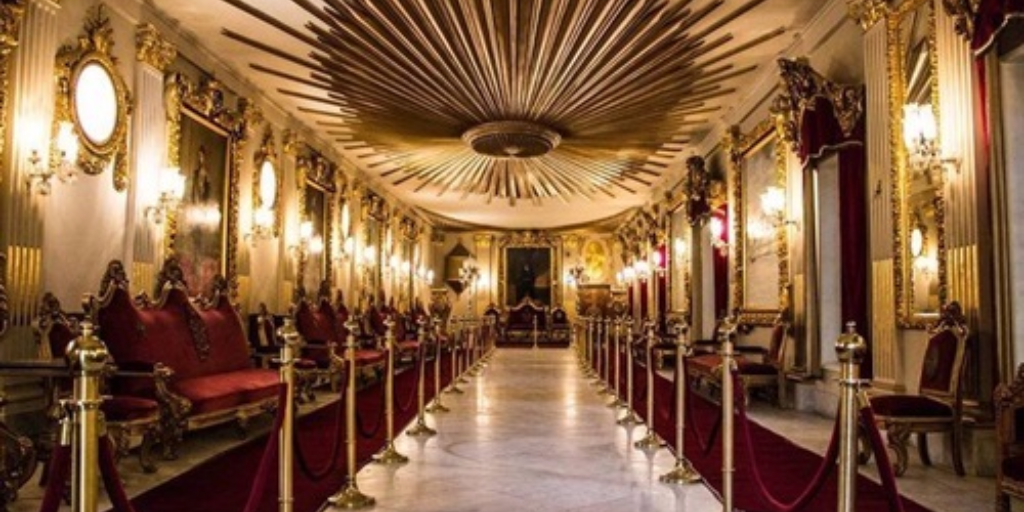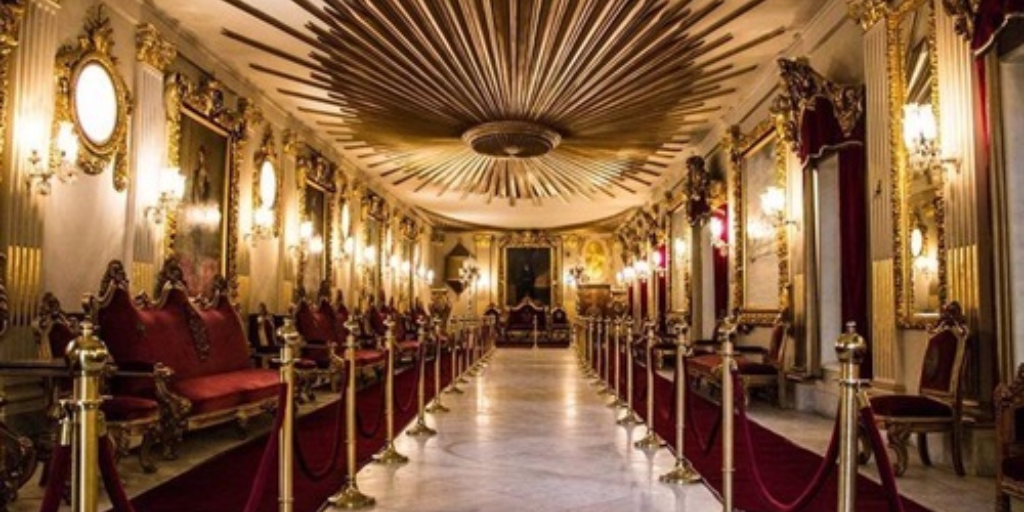 A piece of art housing more pieces of art, the Manial Palace and Museum was built by Prince Mohammed Ali Tewfik, King Farouk's uncle, between 1899 and 1929 and is located on the Nile. The palace was designed in a manner that intertwined European Art Nouveau and Rococo with many traditional Islamic architectural styles, including Ottoman, Moorish and Persian. Within the magnificent walls lay his extensive art, furniture, clothing, silver, crystal, textiles, objets d'art collections and medieval manuscripts dating back to the Middle Ages. Engulfed by gardens that have beautiful plants and flowers, the Manial Palace is now a destination for not only tourists, but also weddings.
And finally, the mighty…
Baron Palace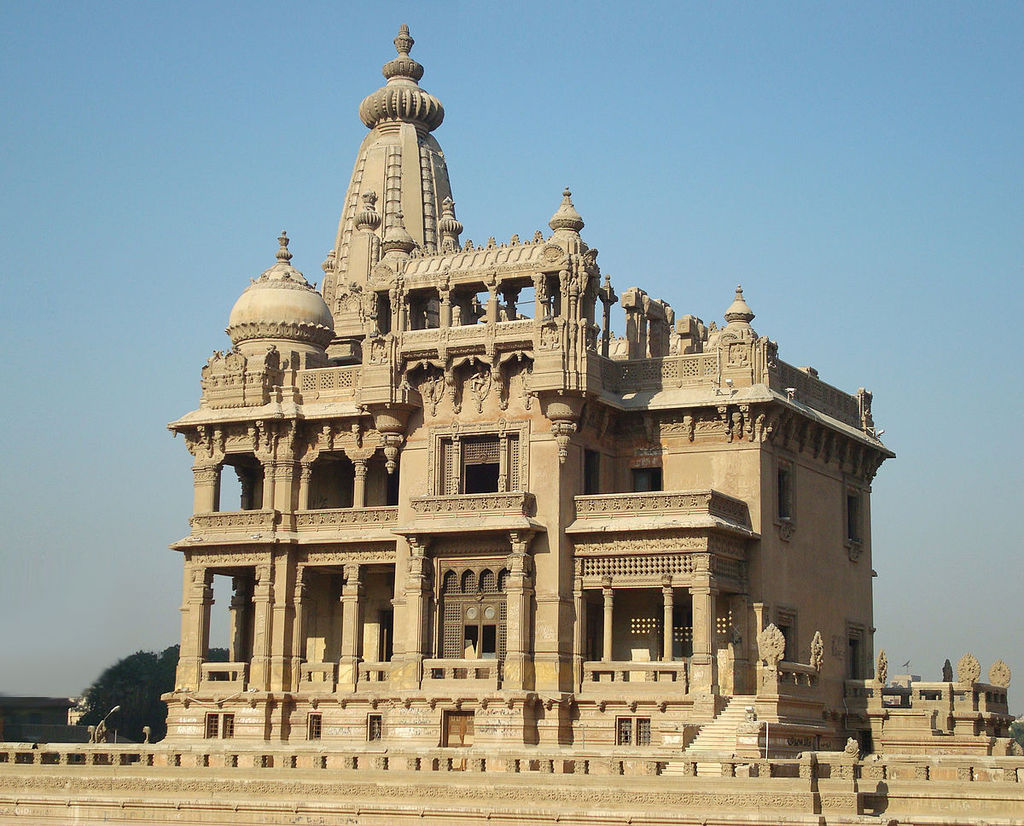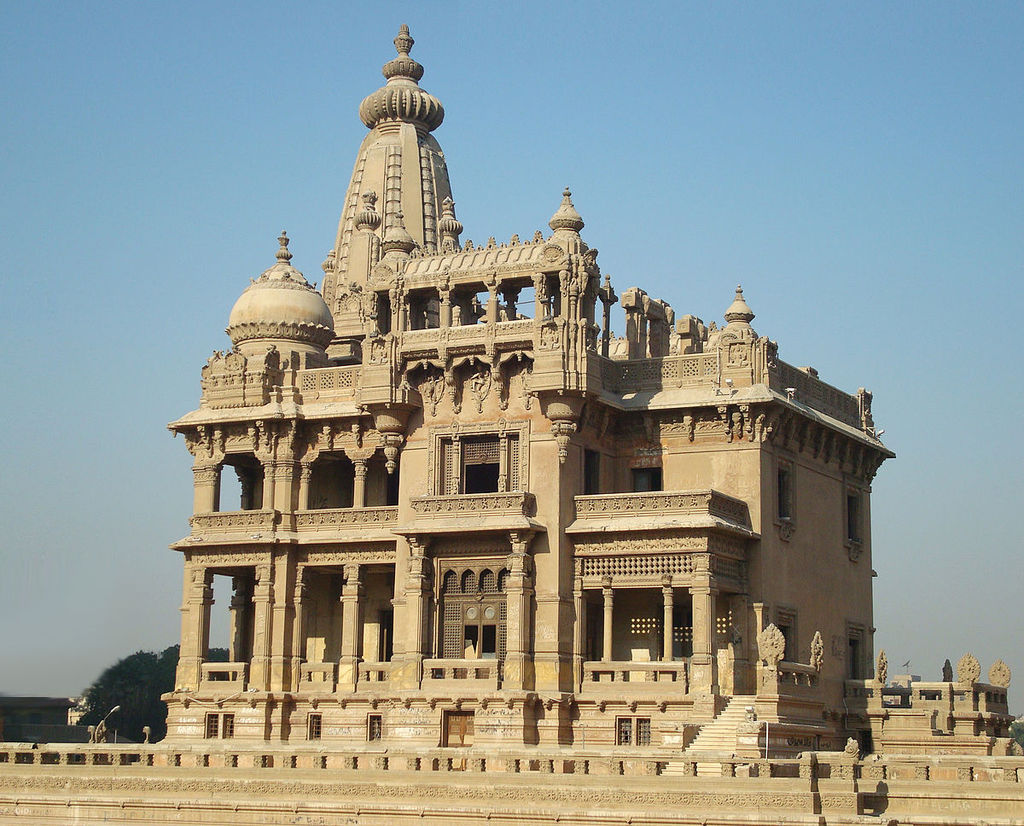 Tainted by mysterious rumors and a dark history, the gigantic Palace of Baron Empain Edouard Louis Joseph makes for one of Egypt's most famous mansions.
The millionaire Belgian industrialist, amateur Egyptologist and founder of Cairo's Heliopolis district gathered his fortune through building railway lines in Belgium and France. In 1904, Baron Empain traveled to Egypt, hoping to get one of his companies contracted to build a railway line. He did not strike the deal, but the Baron stayed in the country. The following year Empain bought a large stretch of desert from the British colonial government. On this he began the construction of Heliopolis, aiming for it to become "a city of luxury and leisure".
Following the designs of the Hindu temples of Orissa in India and Angkor Wat in Cambodia, the exterior is covered with statues of Hindu deities, mythical creatures, and elephants. Each of its terraces has its own set of erotic statues.
There have been murmurs of orgies and satanic rituals in its underground rooms, and even stranger things, such as ghosts. This might be explained by the fact that the main tower—in which Empain had his rooms—is said to have been built on a revolving base to allow a 360-degree view and constant sunlight. Some say the ghosts of his wife and daughter still haunt the palace, the former falling to her death from the revolving tower. Suffering from a psychological illness, the daughter would sit for hours in one of the basement rooms, and it was there where she was found dead.
Today, the mansion is closed to the public. Nevertheless, a late night drive-by the palace dressed in pretty lights is a treat.
---
Subscribe to our newsletter
---