A missile fired at Al-Arish airport in North Sinai killed one and injured two on Tuesday, according to a statement by the Military Spokesperson.
The airport was targeted during a visit by Egypt's Defense Minister Sedki Sobhy and the Minister of Interior Affairs Magdy Abdel-Ghaffar.
The attack damaged a helicopter at the military airport, according to the statement. It further added that security forces have dealt with the source of fire and secured the surrounding area.
ISIS affiliate claims responsibility of al-Arish airport attack in North Sinai, according to the group's news agency Amaq.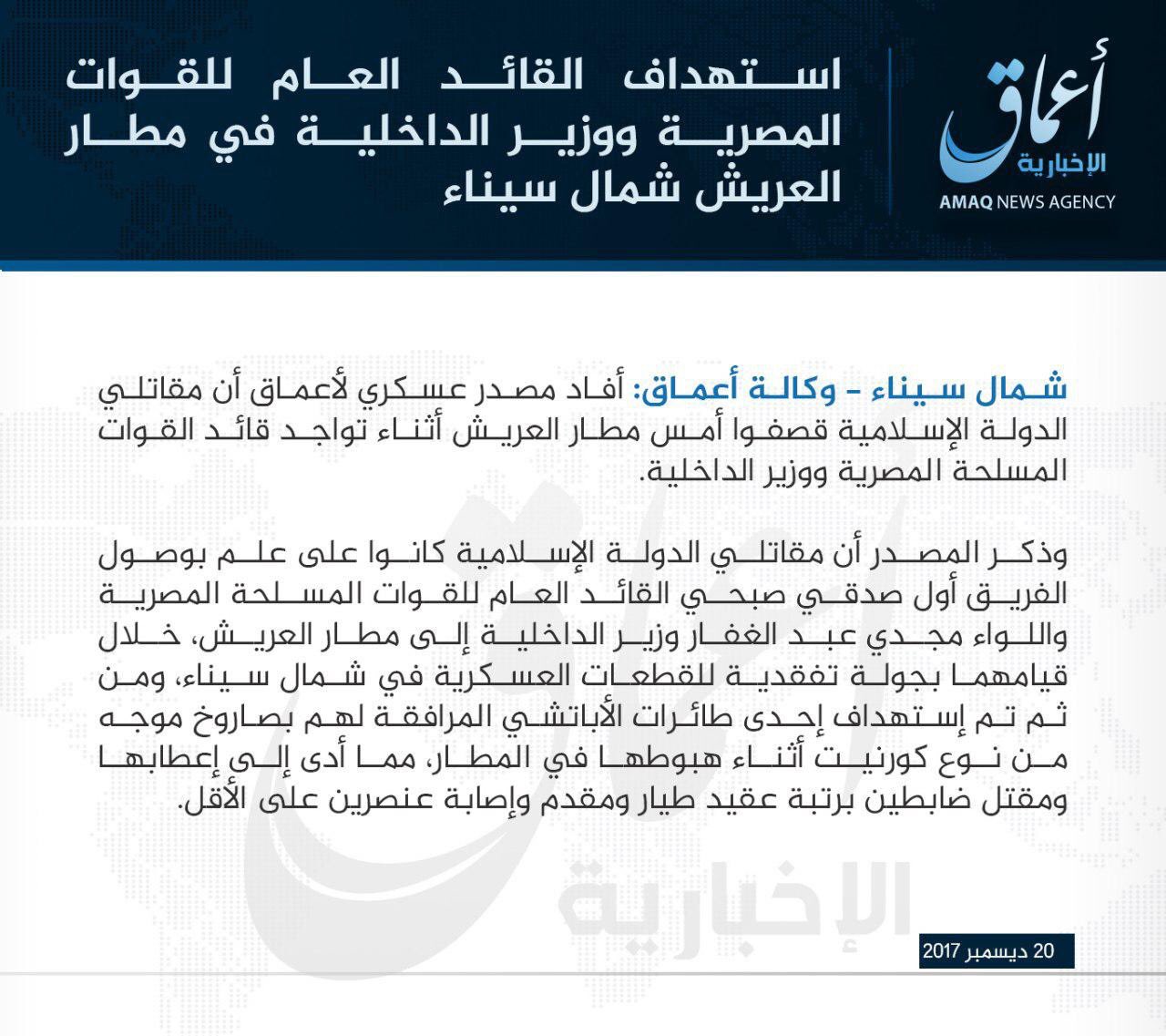 North Sinai has witnessed one of the worst attacks in the modern history of Egypt. An attack on al-Rawda mosque took place as worshippers marked the weekly Friday prayers killed 309 people and injuring more than 100 others.
According to a review by Egyptian Streets, an estimated 2100 people were killed in North Sinai in 2015, including roughly 1800 described by the military as "terrorists," 150 civilians, 40 police officers and conscripts, and 140 military personnel.