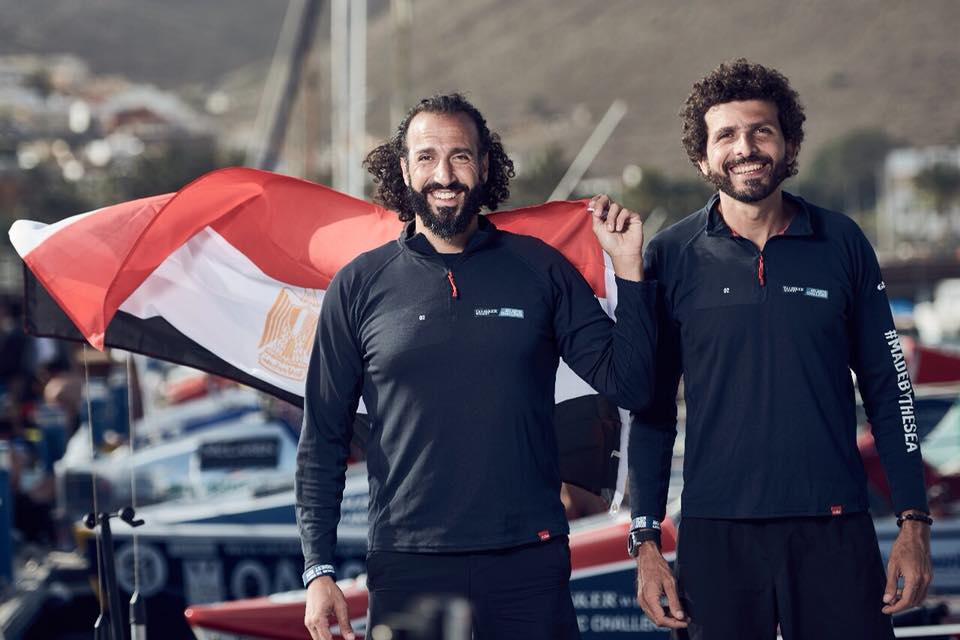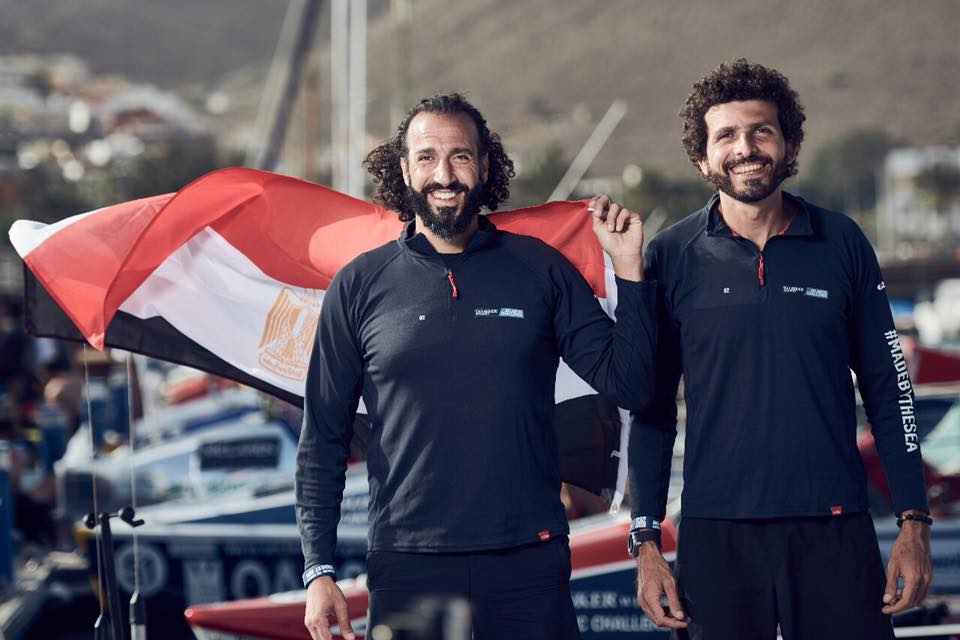 Egyptian adventurers Omar Samra and Omar Nour were rescued on Friday in the middle of the Atlantic Ocean after their boat had capsized and failed to self-right.
Samra and Nour, also known as Team O2, took part in a rowing competition organized by the Atlantic Campaigns, a Spanish company situated in San Sebastian de La Gomera.
A 45-knot wind hit the Atlantic Ocean at 8 AM on Friday, and the 12 hours that followed became a survival story.
"The team is now safe onboard a 200m Greek-German cargo ship that came to their aid and was able to bring them onboard after 3-4 hours of rescue attempts in worsening conditions," Omar Samra's official page on Facebook said in a statement.
The ship's captain and senior officers are Egyptian as well, they provided Samra and Nour with generous support and hospitality despite the limited resources on the ship, according to the statement.
"The ship is bound for Northern Spain and should hopefully reach port by December 28th – the boys should be back home for the New Year. Once back, they will be recounting the details of their survival story," the statement added.
Last year, Samra –Egypt's iconic adventurer and mountaineer– climbed three mountains in Antarctica that had never before been ascended. He is also the first Egyptian to climb Mount Everest.
---
Subscribe to our newsletter
---