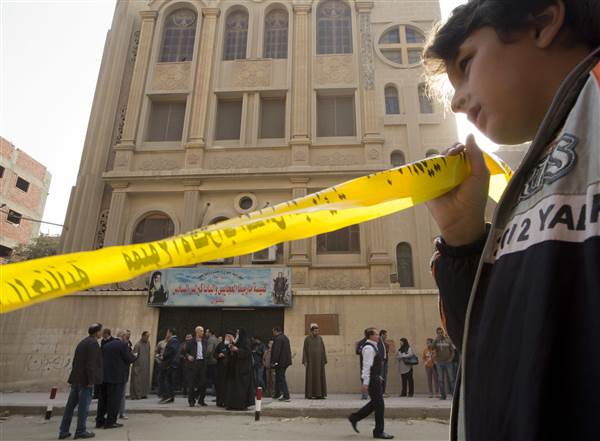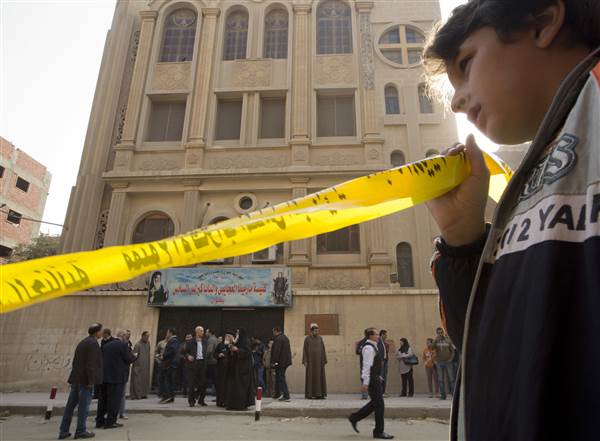 The terror sect the Islamic State has claimed responsibility for Friday's attack on a church in the southern Cairo suburb of Helwan, Reuters reports. The group has however as of yet not provided any evidence that it in fact was behind the act.
Through its Amaq media agency, IS stated that soldiers of "the Caliphate" attacked Christian worshipers and said one attacker was killed, according to security consulting firm and NBC News partner Flashpoint Intelligence.
Nine people were killed, including two police officers, and another 10 were wounded in an attack on the Mar Mina Church in Helwan.
The attacker first shot at an appliances shop owned by a Christian and then went on to open fire on the Mar Mina church.
Egypt's Ministry of Interior stated that security personnel prevented the gunman from throwing an explosive device at the church.
Officials with the Coptic Church said that the victims ranged in age from 43 to 90.
The Interior Ministry identified the attacker as Ibrahim Isma'il Isma'il Mustafa, 33, who according to the ministry has been involved in several prior terrorist attacks.
Ahead of the January 6 Christmas celebrations, Egypt's security apparatus has been on high alert, deploying security personnel at churches across the country.
US President Donald Trump spoke with Egyptian President Abdel Fattah al-Sisi on Friday to offer his condolences. According to a White House statement, Trump "emphasized his commitment to strengthening efforts to defeat terrorism and extremism in all their forms."
Egypt's Copts have been subject to several deadly attacks over the past few years, which has raised questions about the Egyptian state's ability to protect its Christian population from terrorist threats.
---
Subscribe to our newsletter
---