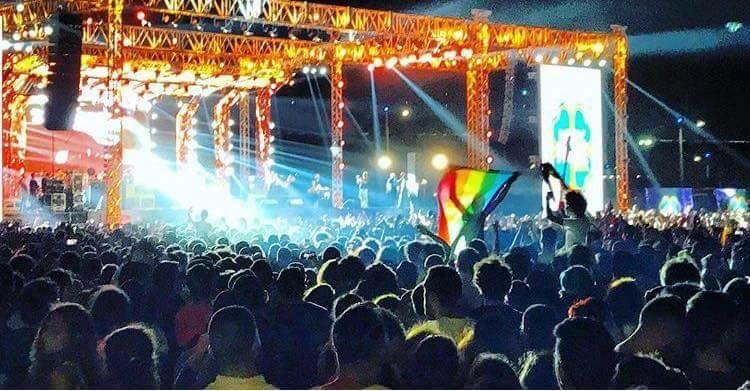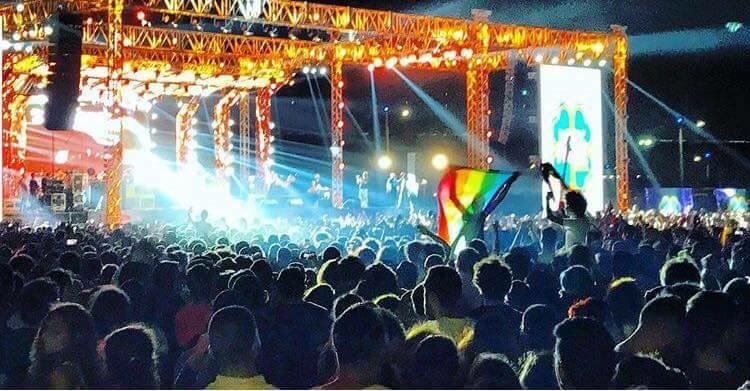 Giza Criminal Court releases Sarah Hejazy and Ahmed Alaa, on EGP 1000 bail each, held over raising a rainbow flag in the concert of Mashrou Leila, a Lebanese alternative rock band.
Ahmed Alaa and Sara Hegazy have been in prison on charges of "joining outlawed groups that aim to disrupt the provisions of the Constitution and the law".
Egyptian authorities have arrested up to 57 people in a campaign against the LGBT community after rainbow flags were raised at the concert of Mashrou' Leila whose vocalist, Hamed Sinno, is openly gay and stands for the rights of homosexuals.
The number stands now at 54 arrested according to the Egyptian Initiative for Personal Rights (EIPR). "A number of these individuals have already been found guilty of charges and 10 defendants in 9 cases have received harsh prison sentences, ranging from one to six years," states EIPR.
While homosexuality is not explicitly prohibited by the terms of Egyptian law, the arrested were detained on charges of inciting debauchery, sexual deviancy and violating public morals.
Lawyer Doaa Mostafa who attended the interrogations with a detained girl said that the hardest thing wasn't the irrelevant questions. However, it was when the girl knew that she was going back to a prison cell where she is allegedly sexually assaulted by other prisoners.
Association for Freedom of Thought and Expression Lawyer Ahmed Othman added that the interrogations continued for more than 10 hours. He said that the defendants were asked about their religious and political views. Additionally, passwords to their social media accounts were taken and their messages were examined.
---
Subscribe to our newsletter
---