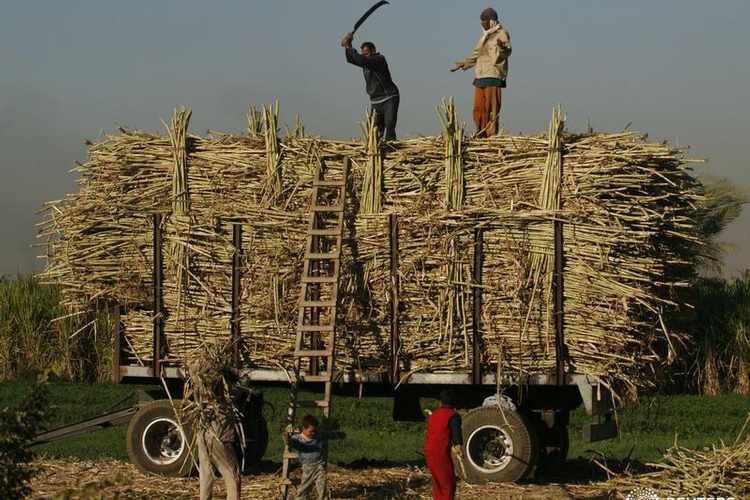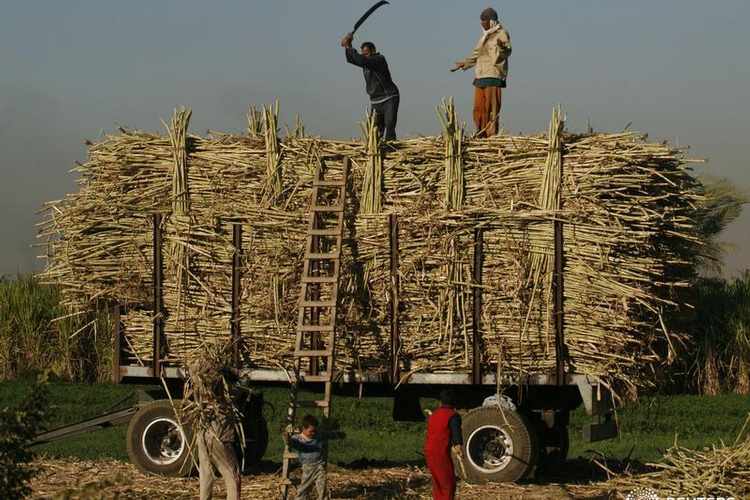 Egypt's Farmers Syndicate has won a dispute with the government and the agro-business sector over the price of sugarcane, with a tentative agreement reached to raise the current price of EGP 620 to EGP 700 per tonne.
Following negotiations between government officials, members of parliament and representatives of Egypt's farmers, Supply Minister Ali Mosilhy informed the Farmers Syndicate that the government agreed to raise the sugarcane price purchased by sugar producers from local farmers, state-run Ahram Arabic reports.
However, parliament's Agricultural Committee member Abdel Hamid al-Demirdash said in a phone interview with private TV channel CBC on Wednesday that a solution to the sugarcane price dispute has yet to be reached, pointing out that it is unclear how costs and expenses of farmers and sugar producers are calculated by the government.
Meanwhile, Farmers Syndicate head Hassan Abo Saddam told CBC on Wednesday that despite a tentative deal for a price increase having been achieved, EGP 700 is still too low, describing it as "unfair" to farmers.
The Syndicate had previously requested the price be raised to EGP 1000, "in order for it to be fair to farmers," he went on to remark.
Earlier this week, a large number of the nation's sugarcane farmers announced that they intended to boycott state sugar factories, with the beginning of the sugarcane harvesting season having begun in the past days. However, with a preliminary deal reached, the boycott was called off and sugarcane farmers supplied sugar factories with their produce, Saddam said.
Egyptian sugarcane farmers, whose plantations are largely concentrated in the country's south, have in the recent year been increasingly burdened by price hikes on fertilizers, pesticides and transportation following the devaluation of the pound currency in November 2016 and the slashing of energy subsidies.
According to private financial newspaper al-Mal, the government had agreed earlier this week to raise the sugarcane price to EGP 800, not EGP 700. Head of parliament's Agricultural Committee Hisham al-Shainy said that he was optimistic that the dispute between sugar  companies and farmers would be solved.
Saddam further called on the government to support domestic farmers and show more concern for the sugarcane crop for the sake of Egypt's food security, warning against the possibility of farmers giving up the crop for other ones that are more profitable.
Egypt's farmers have long complained about the low profitability of sugarcane, with many saying that, due to sugarcane fields having very tall crops that prevent the sun from reaching other nearby crops, they have no other choice but to continue.
Egypt produces around 1,5 million tonnes of sugar every year, with sugarcane crops covering almost half of the nation's total farmed area.
Due to the crop's low profitability, local farmers say that large-scale farm owners, who do not have to rely on loans from agricultural banks, are the only ones who can make good profits.
---
Subscribe to our newsletter
---