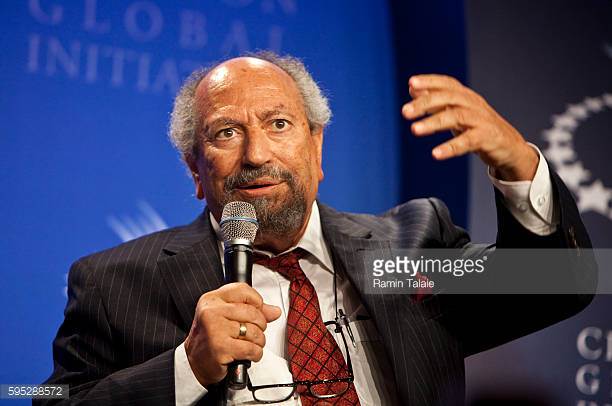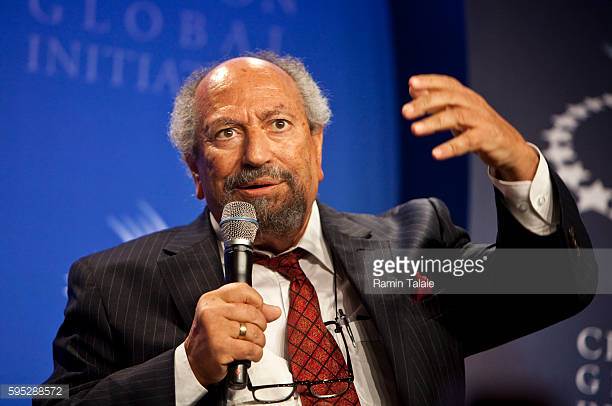 Prominent Egyptian academic Saad Eddin Ibrahim has come under fire for attending an international conference in Israel where he gave a lecture on Egypt and Egyptian-Israeli relations, with students calling him a "traitor" for legitimizing the normalization of relations between the two countries.
The 71-year old sociologist is known for being in favor of Egypt having a constructive and open relationship with Israel, a view that has been widely condemned in Egypt and the Arab world.
In an interview with Israeli TV, Ibrahim said that he has visited Israel three times in the past 20 years.
Some 20 Arab students attending Ibrahim's lecture held at Tel Aviv University tarted heckling him, chanting "long live the Palestinian struggle" and "traitor, shame one you."
"You gave up on your nationalism, you traitor. You're working for normalization and are selling out the Egyptian people and the entire Arab world. It's a disgrace. The people of Egypt renounce you and people like you," they went on.
Ibrahim noted that what the Arab Students did was "witty" because they were against him for delivering a talk in the university while they receive their education at the same institution.
Ibrahim was received with extra warmth by all the other attendees and participants in the conference, according to al-Masry al-Youm newspaper.
Ibrahim is the founder of the Ibn Khaldun Center for Development Studies and the Arab Organization for Human Rights.
The visit, described in Egypt as "provocative," stirred controversy in the Egyptian parliament. Multiple MPs viewed the visit as treason and described it s "catastrophic." MP Tadros Kaldas condemned Ibrahim's visit to Israel, historically having been the main enemy of the Arab states as it violates the rights of Palestinian people, according to Youm7 newspaper.
Additionally, MP Nashwa al-Deeb said that Ibrahim shamed himself with the visit. In statements to Youm7, she said that the timing of the visit is important because it came soon after United States president Donald  Trump's declaration of Jerusalem as Israel's capital.
The Israeli embassy in Egypt said in a Facebook statement that all Egyptians are welcome to visit Israel, based on the peace treaty between the two countries. The embassy further described the interruption caused by the Arab students as "hypocrisy".
"They are Israeli-Arab citizens and receiving their education at an Israeli university. They enjoy the freedom of speech and the same level of prestigious education," the statement concluded.
---
Subscribe to our newsletter
---