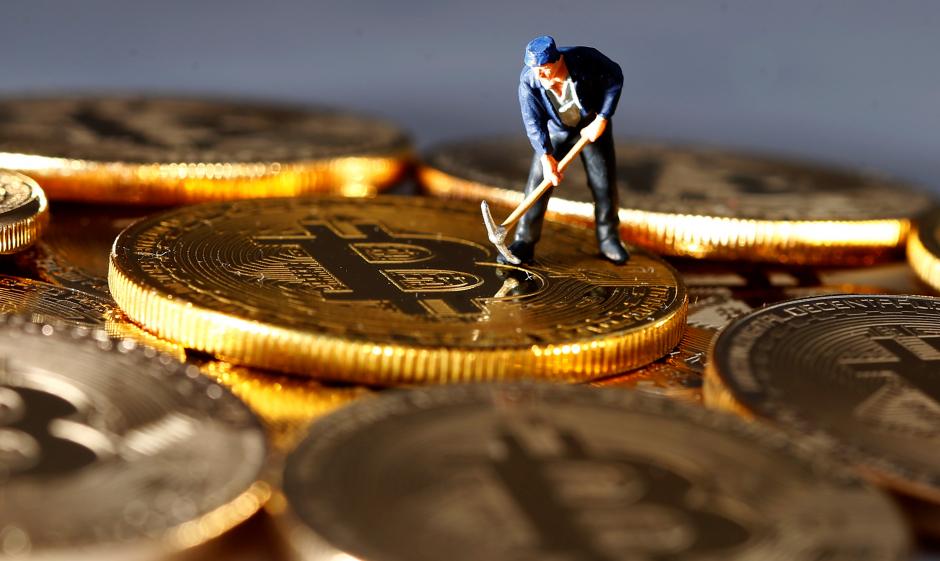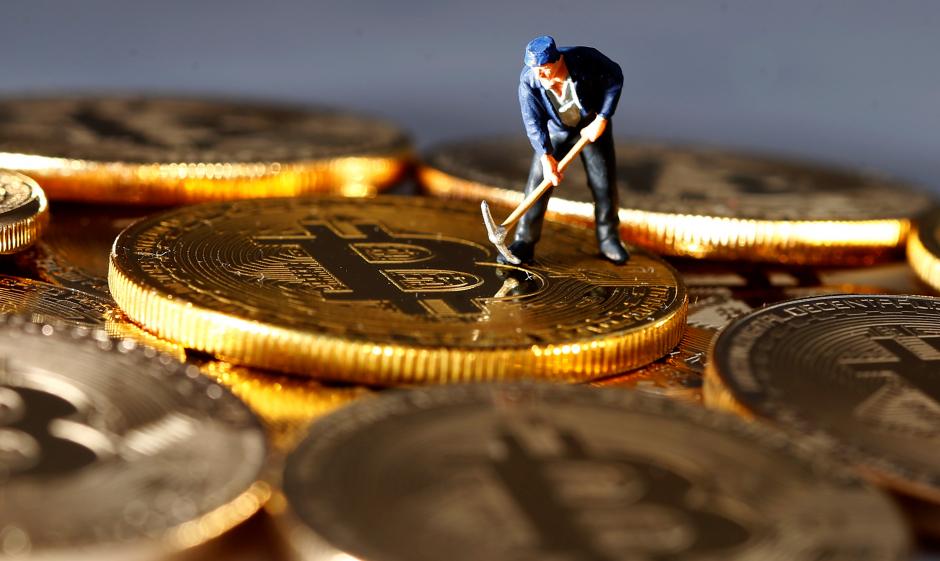 While the world is witnessing a boom in the cryptocurrency exchange rates soaring over a value of $US 16,000, Egyptians have been joining the financial trend with eyes on its risks.
With a population reaching 104 million, according to the latest report by the Central Agency for Public Mobilization and Statistics (CAPMAS), 21.7 million people fall under the youth sector accounting for 48.5 percent of the total workforce with a minimum wage averaged at EGP 1200.
Egypt's stagnated income rates push youth to find jobs in the private sector and seek alternative ways to secure more money to build a sustainable financial future.
Many Egyptians started exploring the once shady underground world of cryptocurrency exchanges and understood how to engage in successful investments.
Cryptocurrency exchanges are not controlled by a central bank; transactions are regulated by international payments by mining, the process by which transactions are verified. The independent currency allows direct interaction between users and traders with no intermediate.
Co-founders Amr Khalil and Omar AbdelRasoul launched Bitcoin Egypt in August 2017 introducing the cryptocurrency market to the Egyptians.
Soon after, Central Bank of Egypt (CBE) announced that it has no intention of issuing legislation or passing a law that allows the trading of the digital currency. CBE further stated that any dealings rely on "the responsibility of its users" which has nothing to do with the banking sector.
Cryptocurrency is not regulated by the government and it is not considered illegal to engage in transactions in Egypt. Yet, in December 2017, Egypt's Grand Mufti Shawki Allam said in an official Fatwa on Monday that trading with Bitcoin is 'unlawful'.
Egyptian Streets spoke to A.M on condition of anonymity, for safety reasons, about his experience exchanging cryptocurrency in Egypt.
"I have this friend who I've met [at] the beginning of 2017… he talked me into it and I was totally hooked," A.M explained how he was first introduced to the world of bitcoin market. He added, "I had some cash on the side; as Egyptian citizens, we do not have much [opportunities] to invest with good [Return On Investment] (ROI), so we are talking about 100 percent ROI on bitcoins here so, I am in."
A.M proceeded to explain that he lost his first investment worth of $US 2000, but continued with more investments till he understood and developed to become a 'mature trader'.
Reflecting on how easy or difficult it is in terms of engaging in these transactions, A.M commented saying that nothing is free from risks, but he is not worried about government regulations since cryptocurrency tradings are not announced illegal.
"I think I am all in for the risk because I saw its return and I am a bit acknowledged of how to manage it by this phase," said A.M adding that "getting [cryptocurrency] is a bit hard since there are no online exchange sites for Egypt."
Speaking to O.E, he explained that he was first introduced to bitcoins through a friend who is doing his master's degree on cryptocurrency in Scotland. He further added that he noticed a decrease in posts which announce cryptocurrency trading updates after an arrest case related to trading digital currency.
Egyptian police arrested a 30-year-old dentist for conducting bitcoin to dollar transactions on LocalBitcoins.com, a popular digital currency trading portal, according to media reports. He was accused of trading in foreign currencies. Marking this incident, O.E said that following this event "people stopped posting about bitcoin for that reason".
E-commerce in Egypt faces many challenges as only 3 percent of the Egyptian population own credit cards and only 7 percent are banked. With these kind of challenges, the future of cryptocurrency market is still unclear amid efforts by many to secure more income.
---
Subscribe to our newsletter
---