While the Egyptian government has been keen to stress its alleged efforts to restore Downtown Cairo's old splendor by renovating (the facades of) decaying buildings, the preservation of some of the city's richest architectural gems nonetheless seems to be of low priority.
This became apparent a year after authorities announced plans to demolish one of the most historic hotels in Egypt when workers on Tuesday January 28 began tearing it down.
Overlooking Downtown Cairo's Opera Square and the Azbakiya Gardens, the Grand Continental Hotel (also known as the Continental-Savoy) was built in the 1860s (some claim the 1880s) as part of the country's modernization projects that included the building of the Suez Canal.
The demolition plans were first announced in August 2016 by the Egyptian General Company for Tourism and Hotels (EGOTH), the hotel owners. Mamduh Rutab, the company's deputy chairman, told Gulf News at the time that it is a "threatening humanitarian disaster until we demolish it".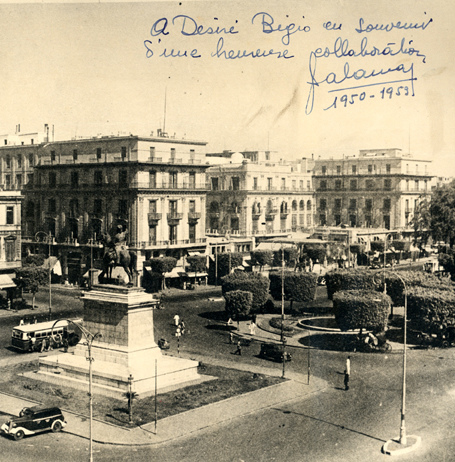 On the site of the hotel, a new luxury hotel and adjacent shopping mall will be erected, worth approximately EGP1,2 billion, according to local media.
The new hotel will reportedly be constructed according to the same architectural style as the old one, Mantiqty reports.
The Grand Continental has great historic value, which has prompted local heritage preservation groups to criticize the demolition plans. "The Continental is part of the heart of historic Cairo and must be preserved," Zahi Hawass, a leading Egyptian archaeologist previously said in an interview on Egyptian television.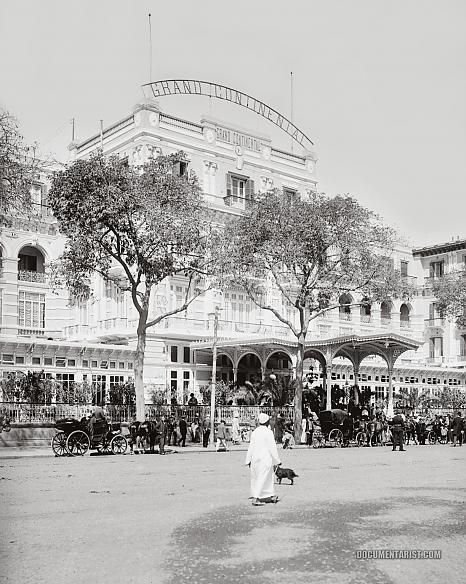 The hotel was the venue of Egypt's declaration of independence from Britain in 1922, and King Farouk (r. 1936-1952) also used to visit it to enjoy the spectacular view from its grand terrace. Personalities having stayed there include Egyptian nationalist icon Saad Zaghloul and British diplomat and military officer T.E. Lawrence (Lawrence of Arabia).
Throughout its long history, the building has survived a number of threats. The 1952 Cairo fire that swept through the city's central districts destroyed part of the hotel. But luckily, a member of the Free Officers Movement, which toppled the British-backed monarchy, soon had it reopened for business.
In 1992, an earthquake that devastated many of Cairo's neighborhoods and killed more than 500 people, again hurt the building.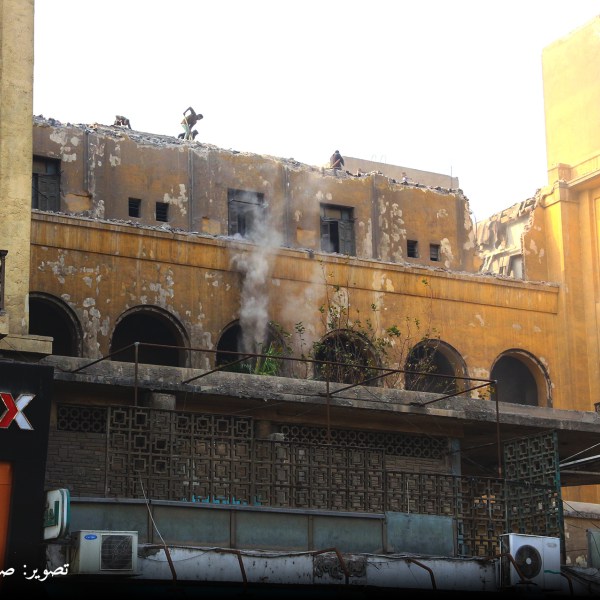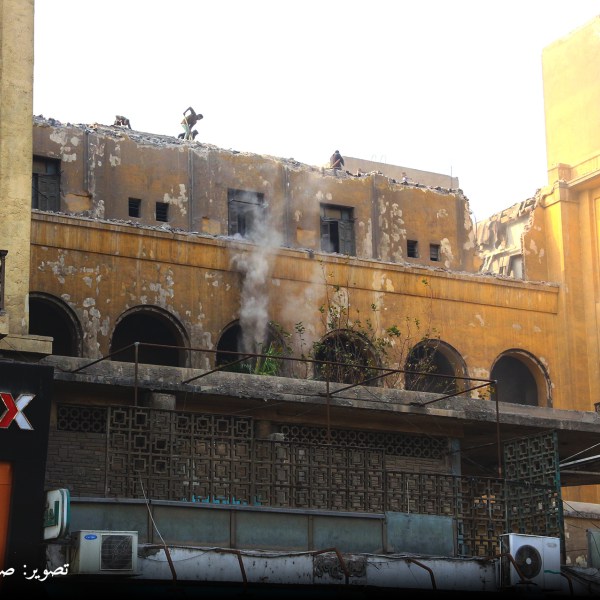 Although the Continental is listed as one of Cairo's architectural landmarks, it is not considered a heritage site due to the many changes it has witnessed since its establishment.
"The decision to demolish the Continental was taken because the hotel includes rickety parts and ceilings that pose a serious threat," head of the government's urban landscaping agency Mohammad Abu Seda previously said.
Video from the demolition site: