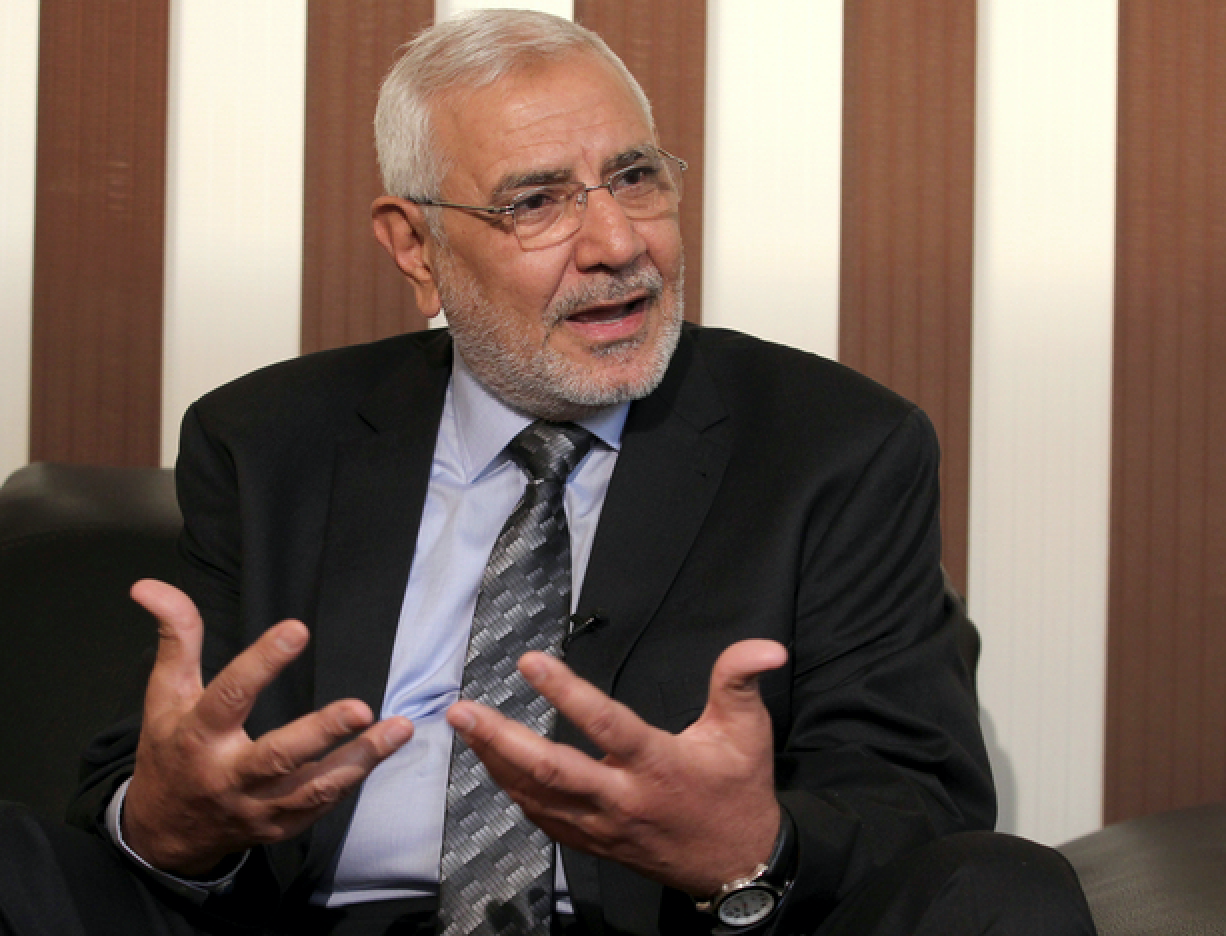 The South Cairo Criminal court has issued a ruling, on Tuesday, to add former presidential candidate Abdel Monem Aboul Fotouh on terror list following his arrest for alleged claims of leading a terrorist organization and spreading false news inside and outside the country, according to MENA.
He has been arrested upon returning to Egypt from London, where he gave critical interview about Egypt's upcoming presidential elections.
The terror list that now includes Aboul Fotouh also includes former football player Mohamed Abu Treika and the owner of Daily News Egypt newspaper Mostafa Sakr, along with hundreds of names that are believed to have alleged ties with the outlawed Muslim Brotherhood (MB) group.
Aboul Fotouh is a former MB member and the head of the political party "Strong Egypt".
On February 14, Aboul Fotouh's son wrote that his father, along with six other members of his political party "Strong Egypt" were arrested. All party members have been released except for Aboul Fotouh.
The list of charges against Aboul Fotouh includes; inciting against the state and the constitution, being a member of a law-labeled terrorist group and communicating with fugitives. Additionally, he is charged with destabilizing Egypt's stability, security, aiming to topple the current regime, calling for chaos and spreading rumors and hindering the state's organizations from practicing their role regarding stabling and securing the country
Aboul Fotouh announced that he had separated from the MB group and ran in Egypt's presidential elections in 2012. He urged, along with several political figures including former presidential candidate Hamdeen Sabahy, to boycott the upcoming presidential elections in March.
---
Subscribe to our newsletter
---