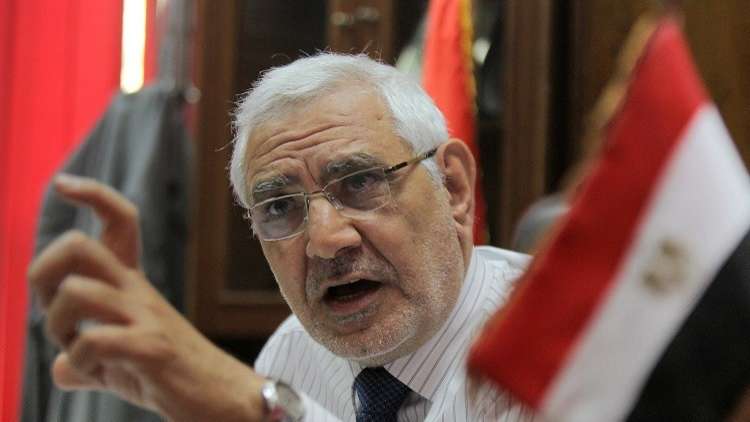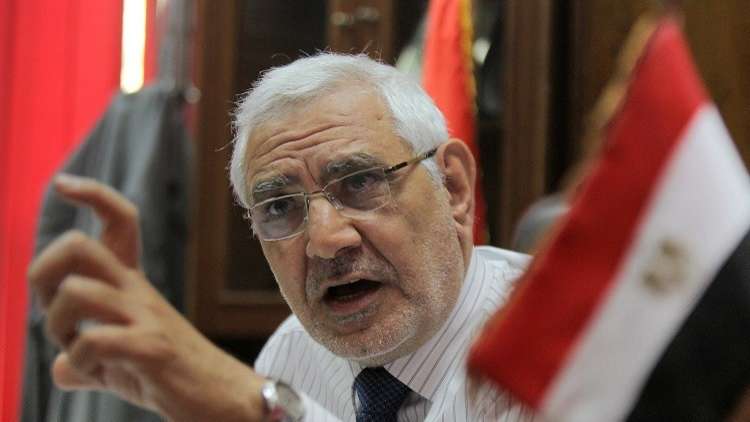 State Security Prosecution has ordered on Thursday the detention of former presidential candidate Abdel Moneim Aboul Fotouh for 15 days in prison pending investigations on charges related to leading a terrorist organization and spreading false news inside and outside the country.
Aboul Fotouh's son wrote that his father, along with six other members of his political party "Strong Egypt" were arrested. All party members have been released except for Aboul Fotouh.
The detention of Aboul Fotouh comes a few days following the arrest of the party's deputy president, Mohamed al-Qassas.
Aboul Fotouh ran in Egypt's 2012 presidential elections. There have been several calls and complaints to the general prosecution to arrest Aboul Fotouh over the past few days after he had appeared in an interview with al-Jazeera channel. Aboul Fotouh severely criticized Egypt's current regime, particularly president Abdel Fattah al-Sisi.
Watch Aboul Fotouh's full interview with al-Jazeera below:
---
Subscribe to our newsletter
---