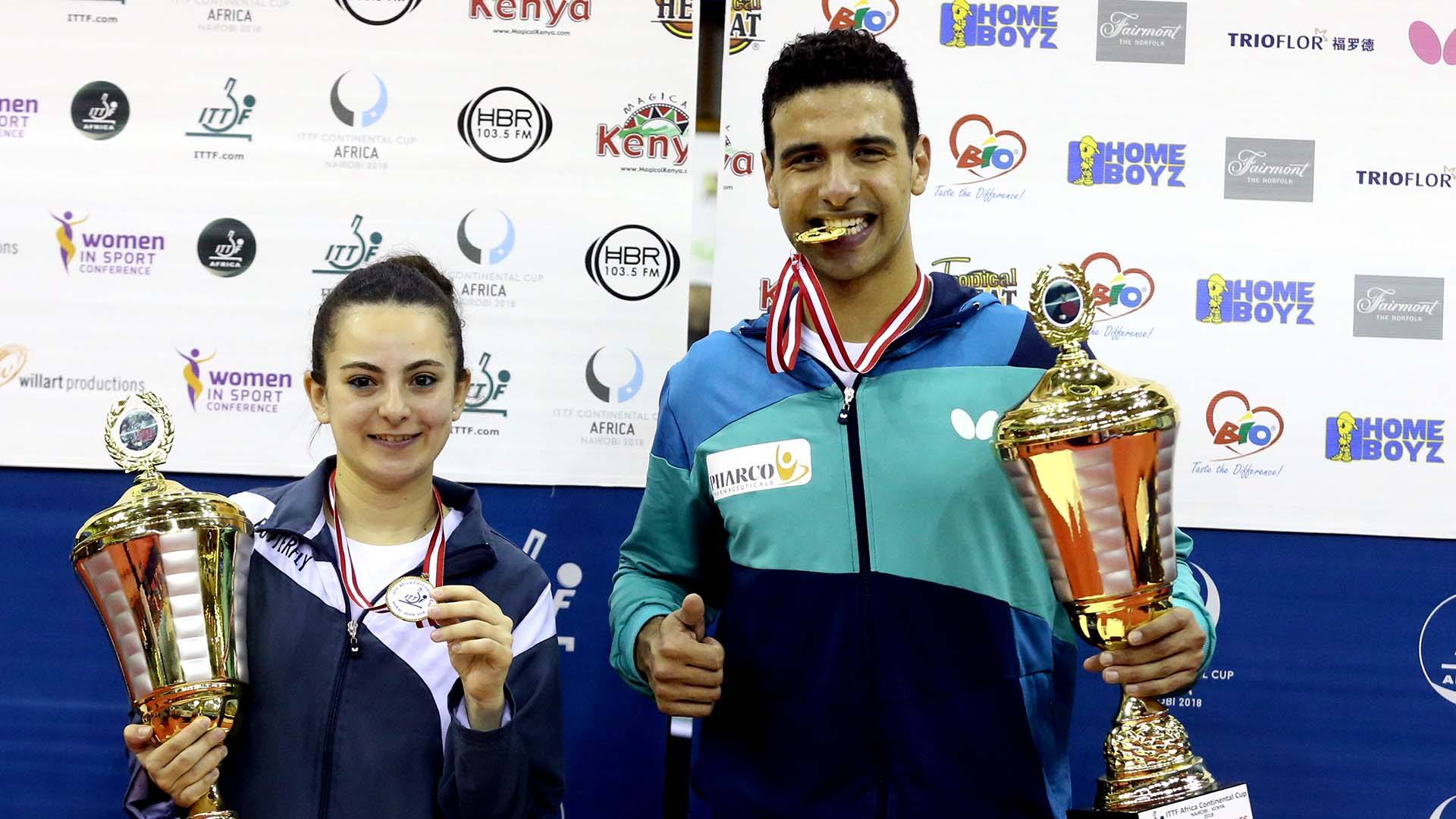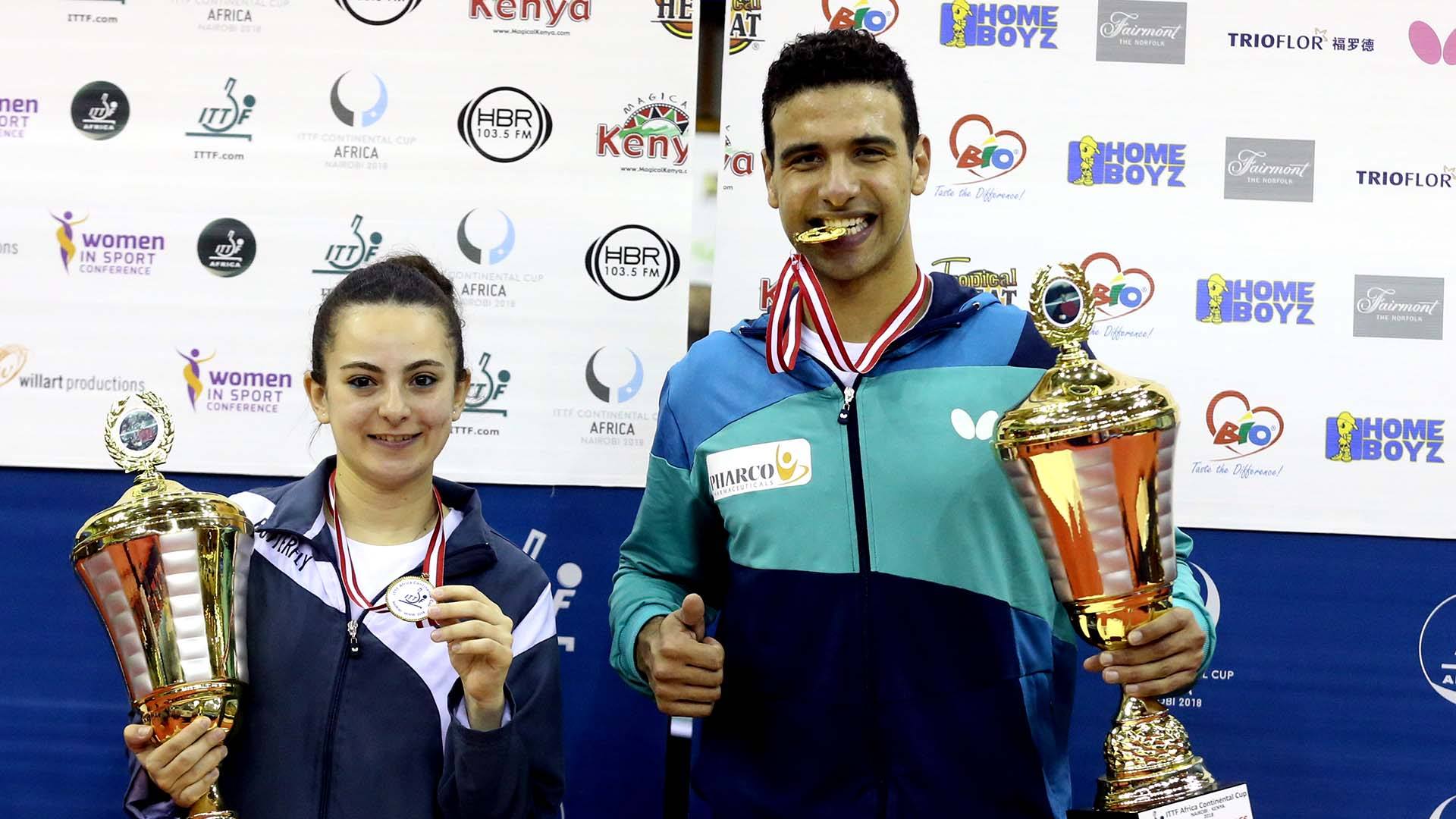 Egyptian Tennis Players Dina Meshref and Omar Assar have won the 2018 Africa Table Tennis Cup which took place in Kenya's capital, Nairobi, in a celebration of the 2018 ITTF Africa Cup competitions which ended on 3 March.
Top 32 tennis table champions of Africa included 16 male players and 16 females who competed for a $US 5000 for the winners of each division.
The men's final took place between Asser and the Nigerian Aruna Quadri. The result was 4-3 in Assar's favour.
Commenting on his victory Assar said, "it is unbelievable for me to win this tournament and it came at the right time I needed my confidence after starting the year not too well at the Hungarian Open and in the German Bundesliga. There has been a lot of pressure on me after moving clubs. I think winning this will restore my confidence."
In regards to the women's final, Meshref beat Cameroun's Sarah Hanffou by 4-1. Meshref commented, "I am happy that my dream of making it to the ITTF World Cup has become a reality because that tournament is special to me."
Thanks to this victory Assar qualified to the Liebherr 2018 Men's World Cup to take place in Paris, while Meshref qualified to the 2018 Women's World Cup to be held in the Chinese city of Chengdu.
At the 2017 ITTF Africa Cup held in the Moroccan city of Agadir, Dina claimed the women's title while Assar came in the second place of the men's competition.
---
Subscribe to our newsletter
---