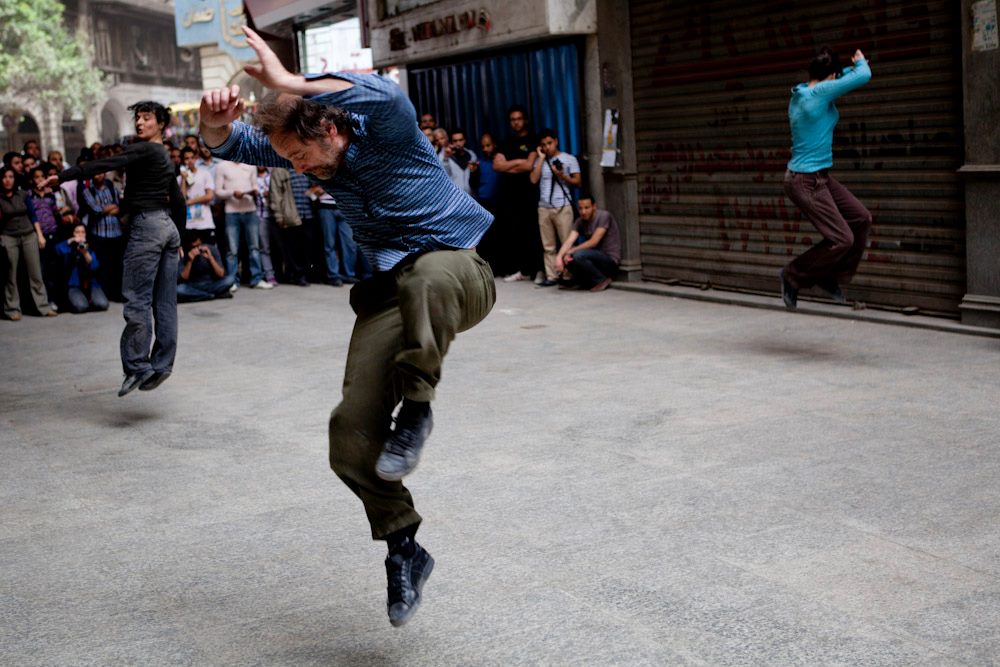 Following Women's International Day, Downtown Contemporary Arts Festivals – or D-CAF – has introduced its new series of exquisite performances celebrating the 7th edition of the festival to take place from March 9 until March March 29.
The three-week-long event brings a glossary of art enthusiasts and professional performers to take to the streets of downtown Cairo.
The event launched with an opening ceremony that took place in Al-Azhar park hosting Moroccan Singer Samira Saeed who expressed her happiness participating in the inauguration of the event, according to a phone interview with TV Host Lamees el-Hadidi.
The opening event also hosted French singer Elbi, Singer Pink Oculus from Holand and from Egypt Shahira wel-Nas el-Khateera.
The festival focuses on the blinding arts with the architectural heritage of Cairo in a fusion of artistic performances that expands from dance performances, film screening, music, to special events and on-street contemporary dance performances.
D-CAF lists all events of the festival bringing talents from all Egypt, regional and international countries. D-CAF is the biggest festival held in Egypt dedicated to contemporary art. For seven years, it has been expanding and bringing new talents open to the festival in aims to becomes the biggest contemporary arts festival in the Arab world.
D-CAF open space for people with disabilities to participate and be part of the festival as part of a campaign called 'Art for All'. About 10 percent of the Egyptian population has disabilities. Executive Manager of D-CAF Festival Reem Allam said that "Arts for All is an initiative I started last year with the aim of allowing wide segments of the Egyptian society to enjoy arts," according to an interview on D-CAF Facebook page.
She further added that D-CAF provides them with free tickets and transportation to attend D-CAF events and performances.