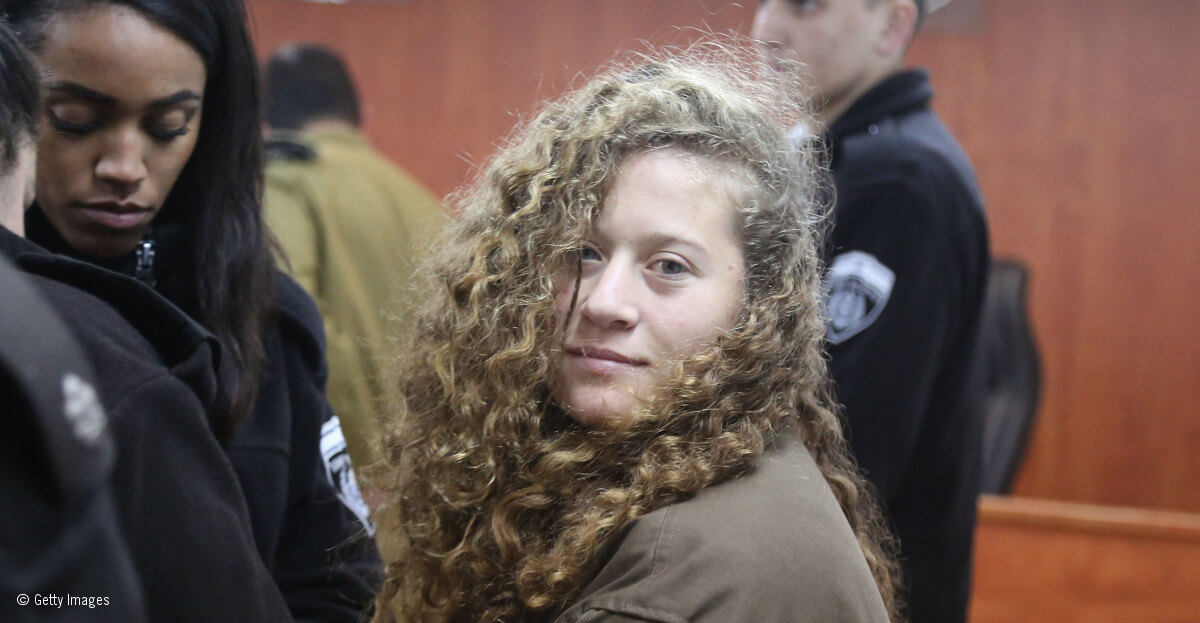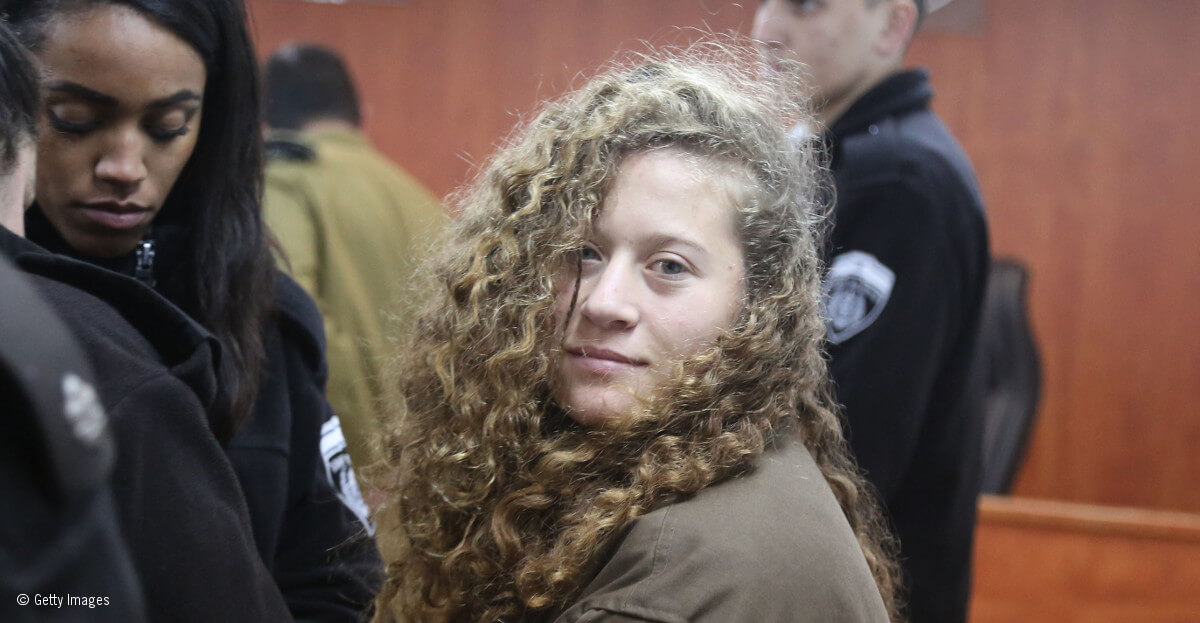 Palestinian activist and teenager Ahed El-Tamimi jailed for eight months in a plea deal with the military prosecution after Tamimi agreed to plead guilty to four out of 12 charges she faced, including the videotaped incident of slapping the Israeli soldier, Israeli newspaper Haaretz reported on Wednesday.
The court ruling included a fine of 5,000 shekels – or $US1,437.
"The court's decision means she will be released this summer as the sentence includes time served," according to her lawyer, Gaby Lasky, quoted by AFP news agency.
The plea deal included Nur and Nariman El-Tamimi, Ahed's cousin and mother, who were involved in the incident of slapping an armed soldier who entered the driveway of their house. The video showing the incident went viral on social media platforms.
When asked why she accepted the plea deal, Lasky said that "when they decided to keep her trial behind closed doors, we knew that we were not going to get a fair trial", reported the BBC.
Nour el-Tamimi was sentenced to serve 16 days in prison and a fine 2,000 shekel ($US 575). Nariman Tamimi's sentence is eight months in prison and a fine of 6,000 shekels ($US 1,725).
Egyptian Streets has previously reported stating that about 700 Palestinian children are prosecuted by the Israeli Occupation Forces every year.
"The occupation forces continued in their policy of arrest of Palestinian children, denying protection due to them by more than 27 international conventions," according to a report by the Palestinian human rights organization Addameer.
The number has been increasing every year. "In this context, since the Aqsa Intifada of 2000, the occupation forces arrested more than 12,000 Palestinian children," added the report.
17-year-old Ahed has been arrested in December when two soldiers blocked the way of her home in the village of Nabi Saleh in the West Bank while she and her cousin approached them and started pushing them to move away.
Tamimi's family have a long history of struggles with Israeli forces. The Tamimi family are among villagers who fight for their land rights with Israeli settlers. The villagers regularly protested Halamish settlers who have occupied that reportedly belonged to the Tamimi family for generations.
---
Subscribe to our newsletter
---