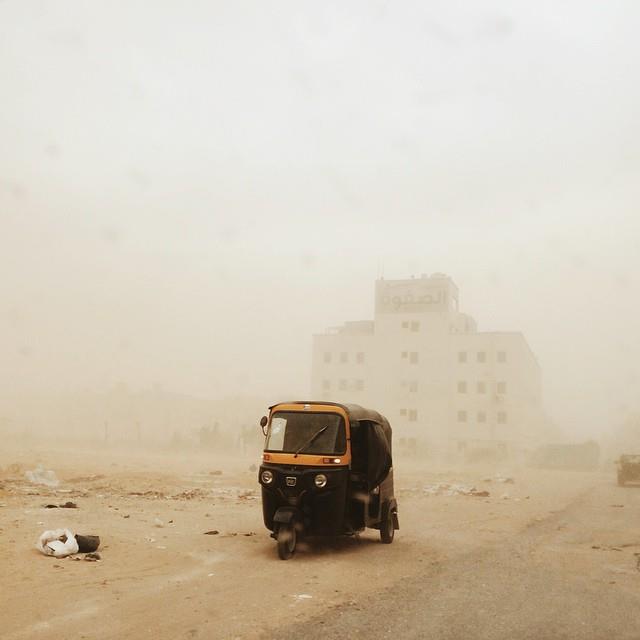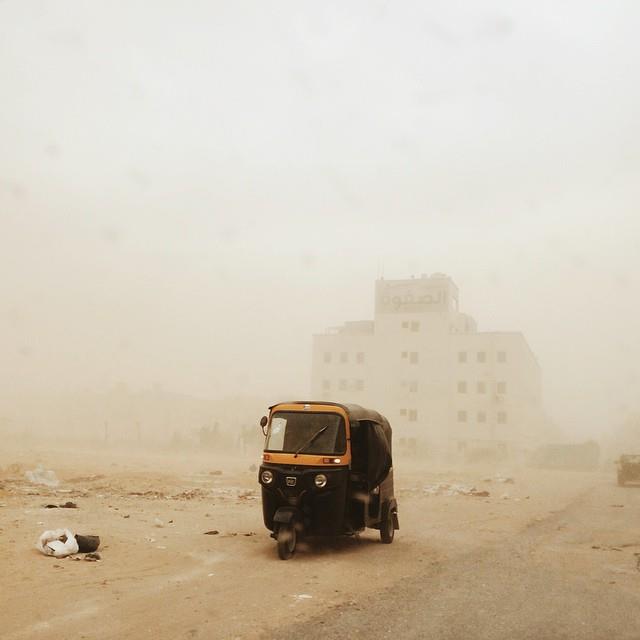 Egypt has been experiencing some curious weather over the last week. In Cairo, daytime highs have varied significantly, dropping from a toasty 38 degrees to 22 the next day. In addition, sandstorms have swept most of the country, in the capital ushering ominous thunderstorms and prompting school closures across the country.
Having coated everything in its path with a thick layer of dust, the ferocious sandstorm had schools suspended across the country.  All schools in the governorates of Sharqiya, Daqahliya, Sohag, Assuit, and Qena have shut, alongside many in other regions.
The storm blew in from Sudan and was supported by southern European winds, prompting government concern for the wellbeing of children and the elderly due to compromised air quality and reduced visibility. In addition, several major highways were closed, and traffic officials are urging drivers to slow down and turn on all car lights to avoid accidents.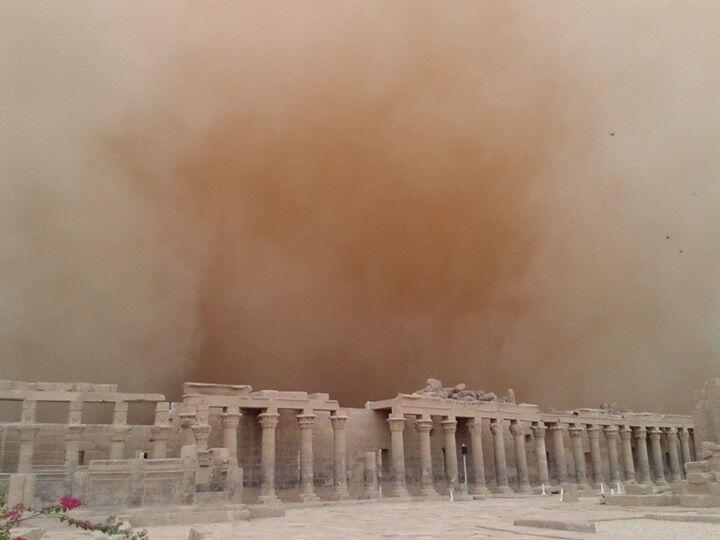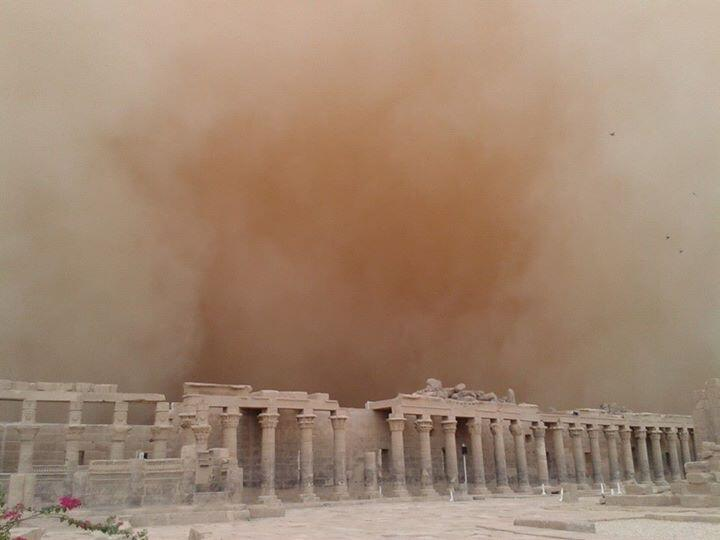 Though dust is still billowing through the country today, the Egyptian Meteorological Authority (EMA) has stated that it should decrease. Yet, much of the country can be expected to continue experiencing cloudy skies, alongside rainfall in some areas. Temperatures are expected to drop by around 10 degrees, with a low of 15 degrees in Cairo and Alexandria.
In addition, strong winds are expected in the Red Sea, Mediterranean, and the Gulf of Suez, greatly heightening the risk of getting lost at sea, for the enormous gusts will cause severe disruption to maritime navigation. According to the state-run news agency, MENA, two major ports in Alexandria have been shut for the second day, and wave height has reached 3-4 meters.
---
Subscribe to our newsletter
---