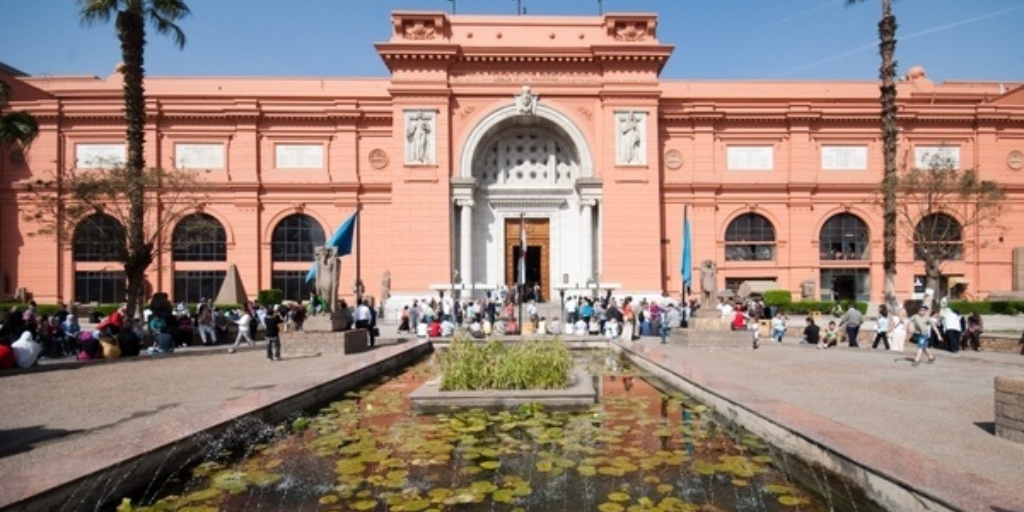 A temporary archaeological exhibition has been inaugurated by Minister of Antiquities, Khaled al-Anany, at the Egyptian Museum which will display 300 never-before-seen artefacts.
According to Youm7, the exhibition will include pieces excavated by a Dominican archaeological mission working in the Taposiris Magna area near Alexandria. Head of the Museums Sector, Elham Salah, stressed the importance of the archaeological site, detailing how it dates back to the time of the last active ruler of the Ptolemaic Kingdom, Queen Cleopatra VII (51 – 30 BC). The evidence for this lies in the statues of Isis, with whom Cleopatra sought to associate herself, coins, and paintings found at the site with inscriptions dating to the era.
Salah explained the collection presents a picture of daily life, administrative and religious activities, and the royal and social role that emerged at the end of the Ptolemaic period. It includes a painting inscribed with hieroglyphics and demotic writing, similar to the gifts given by Ptolemy the Fifth to the Isis Temple priests, as well as a bronze piece shaped into a fly, dedicated to a soldier as a reward for his bravery.
The head of the Dominican mission, Kathleen Martinez, believes that Taposiris Magna was an extremely important location for Queen Cleopatra, yet recognises that there is still much to be unearthed about her rule.