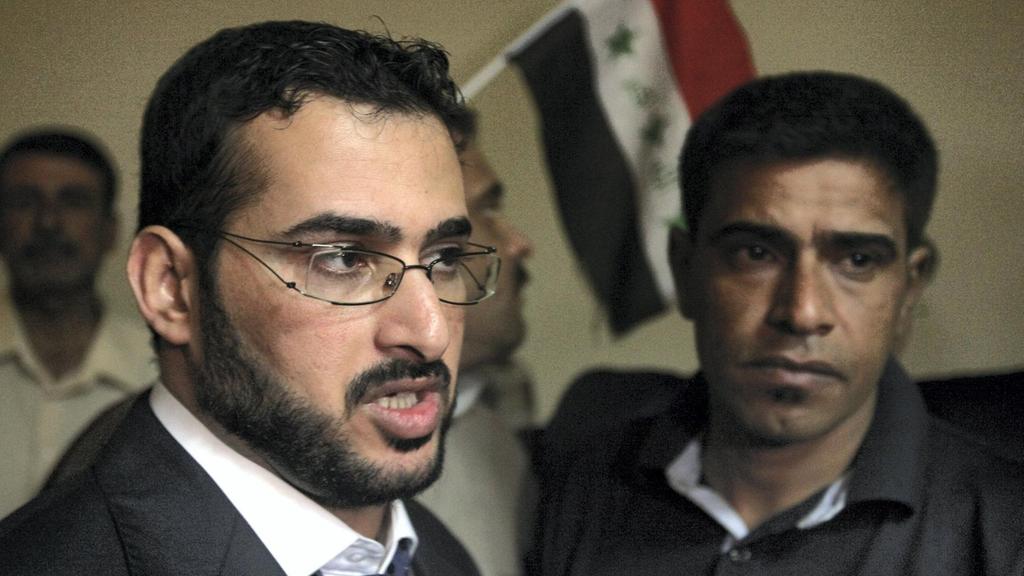 Iraqi Reporter Muntazer Al Zaidi / Photocredit: AFP/Getty Images
Muntazer Al-Zaidi, the journalist who made headlines worldwide after chucking both his shoes at former president George W. Bush in 2008, is now running for office in his home country of Iraq, according to NBC News.
Almost a decade after inciting an international diplomatic incident, Muntazer Al-Zaidi has announced that he is pursing a political career as lawmaker in Iraq. Al-Zaidi is infamously known for chucking both of his shoes at Bush in protest of the U.S invasion during a conference held in the Iraqi capital of Baghdad.
"This is a farewell kiss from the Iraqi people, you dog!" Al-Zaida shouted as he flung his footwear at Bush. Quickly after, Al-Zaidi was tackled to the ground and hauled out of the room by security officials. Al-Zaida was sentenced to three years in prison where he says he was tortured and beaten during his subsequent imprisonment.
Now 39, Al-Zaidi told NBC News that Iraqis are "tired of politics," and has vowed to imprison "thief politicians" if he succeeds in attaining a seat in the country's parliament later this month.
Al-Zaidi is running for the Council of Representatives, Iraq's parliament. The president of Iraq, along with the prime minister, is elected by the country's parliament. If Al-Zaidi is successful in winning the upcoming elections, he will play a role in choosing Iraqi's next government.
"I don't have any issue with America or Americans," Al-Zaidi told CNN on Wednesday. "If I become the prime minister of Iraq or the president then the first thing I will do is to ask the United States of America to officially apologize to all Iraqis, to compensate the victims and hold former president George W. Bush accountable."
---
Subscribe to our newsletter
---