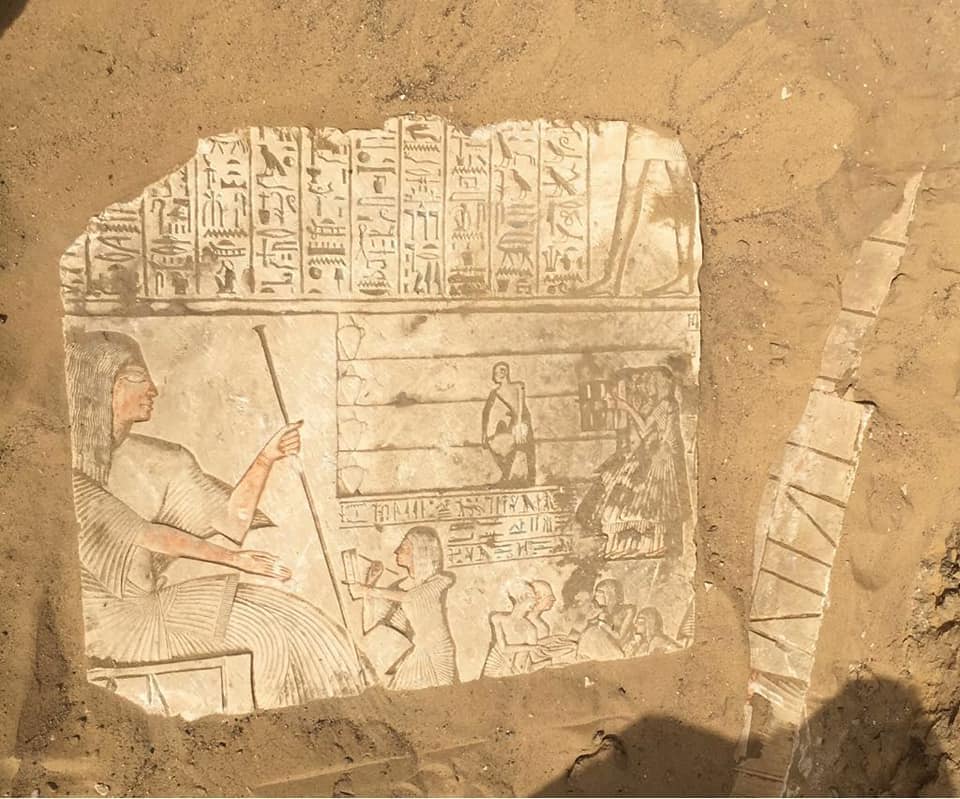 The tomb of a "great army general" under Ramesses II has been discovered by Egyptian archaeologists at the Saqqara burial complex near Cairo.
In a statement made on Tuesday, the Ministry of Antiquities said that the general, named "Iwrhya," was found in the New Kingdom necropolis. Though yet to be fully excavated, it contained a lot of material revealing the high status of its owner and his family.
Dr. Ola El-Aguizy, head of the mission and Professor of Egyptology at Cairo University, explained that the tomb is probably dated to both the reigns of Sety I and Ramses II, boasting artistic features characteristic of both reigns, with Iwrhya's name appearing on the tomb together with that of his son, "Yuppa," and his grandson, "Hatiay," who occupies a significant position in the inscriptions. Although it is probably that was foreign and not Egyptian, Iwrhya began his military career under Sety I and reached his highest positions in the Egyptian court under Ramesses II. Owing to the names of family members on the walls, it is likely a family tomb. She also noted how the tomb seems to follow the style of contemporary tombs in the area, with a forecourt, peristyle court, and western chapels.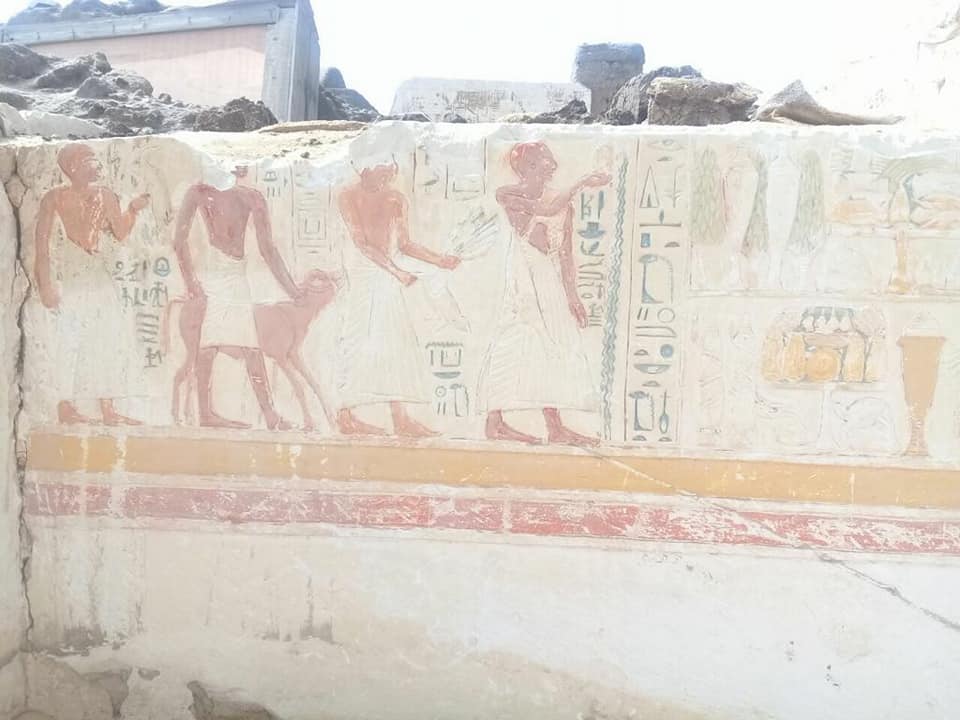 El-Aguizy detailed how the remaining scenes on the walls of the statue room and on blocks found buried in the sand showed unusual scenes of everyday life and activities, seemingly related to the military career of the tomb's owner and foreign relations with neighbouring countries as mooring boats with loads of Canaanite wine jars are depicted. A block which may have been detached from the northern wall shows an infantry unit and charioteers crossing a waterway with crocodiles. At first glance, scholars think that this represents the eastern bordered of Egypt with its fortified walls. It has only one parallel – a scene on the wall of the hypostyle court of Karnak temple.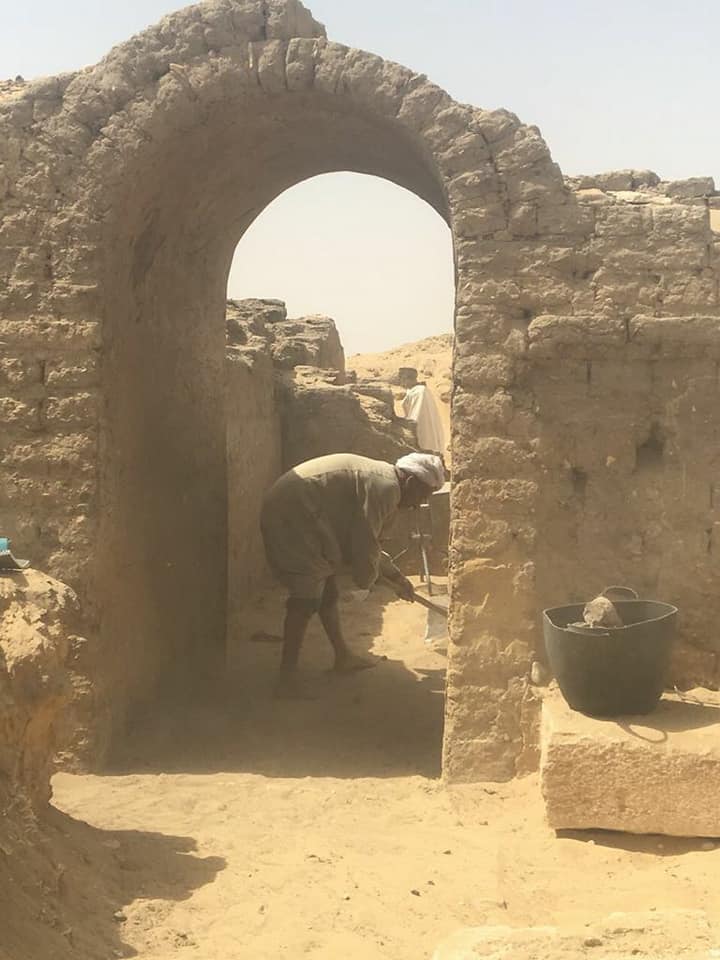 Sety I was a Nineteenth Dynasty pharaoh, ruling the New Kingdom between c. 1294 BC and 1279 BC. His reign formed part of one of the most prosperous periods of Ancient Egypt, and his son, Ramesses II, is often celebrated as the most successful and most powerful pharaoh of the Egyptian Empire, credited with expanding the empire's reach as far as modern Syria to the east, and modern Sudan to the south.
---
Subscribe to our newsletter
---