In what is proving to be a fruitful year for ancient Egyptian archaeology, the Ministry of Antiquities announced the discovery of another Roman temple near Siwa oasis on Thursday in an official statement.
The Egyptian archaeological Mission of the Ministry dated the remains to the second century or, more specifically, the reign of Emperor Antonius Pius. The site on which they made their find was located at Al-Hag Ali village near Siwa Oasis.
This discovery reflects the history of Siwa Oasis and the northern coast during the Roman era, explained Dr Ayman Ahsmawy, Head of the ancient Egyptian Antiquities Sector.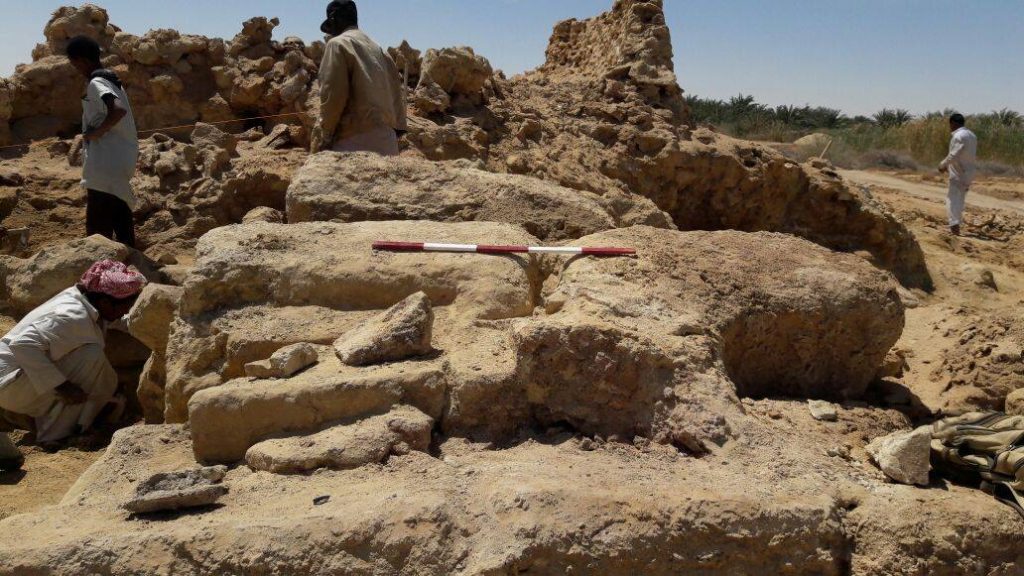 Archaeologists found foundations of a large rectangular limestone building with a Northern entrance sidelined with two small rooms. The latter would have led to a hall as well as the most sacred part of a temple, the naos or 'holy of holies'. The temple would have also had 'enclose walls'.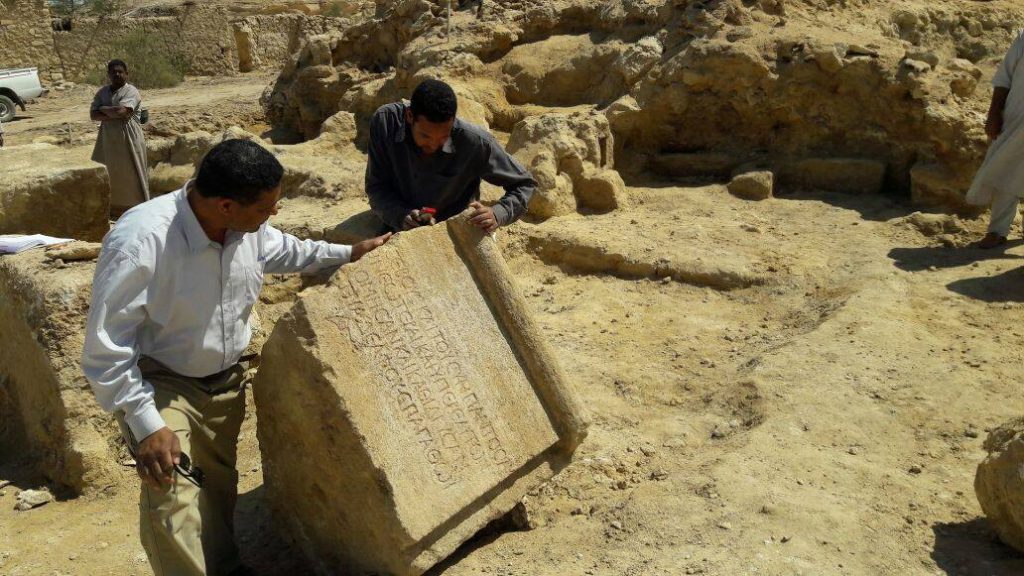 The most important discovery, however, was a five meter limestone painting laden with Greek inscriptions and a sun disk surrounded by cobras as decoration. According to Abdul Aziz al-Damiri, head of the mission, it was this painting that had given the mission the name of the emperor who built the temple as well as the ruler of Egypt at that period.
The limestone painting was taken to the Siwa museum's magazine where it will undergo restoration.