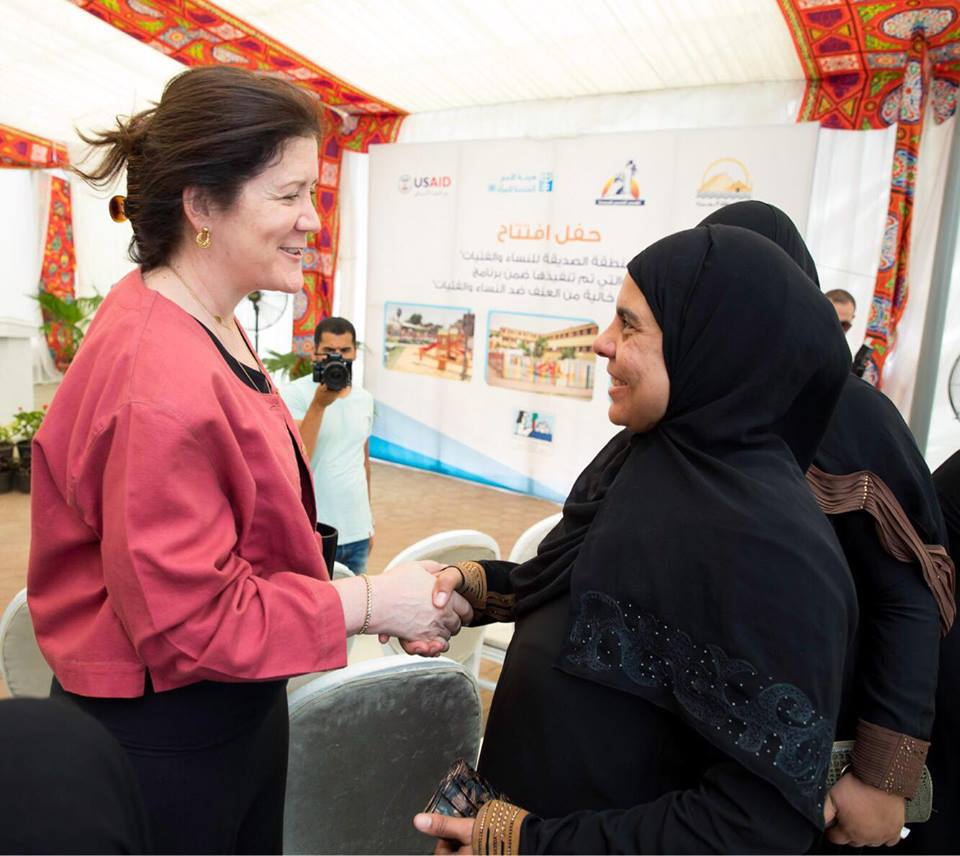 The Giza Governor General, Mohamed Kamal el-Daly and US Deputy Chief of Mission, Dorothy Shea, inaugurated the first community hub for women and girls in Imbaba on Sunday, according to an official statement by the US Embassy in Cairo.
The community zone is considered to be one of the first and few safe spaces solely dedicated to women in Cairo, where sexual harassment is a pressing concern for many.  The zone, meant to be empowering and safe, features a park, and close it is an area dedicated to exhibiting handicrafts projects for women and girls.
"The US is committed to supporting Egypt's efforts to ensure that women and girls are socially, economically, and politically empowered in public spaces," said US Deputy Chief of Mission Dorothy Shea.
"One step at a time, we are working in partnership to create an Egypt that says no to sexual harassment – and yes to safe cities."
The Safe Cities programme is part of the $30 billion that the American people have invested in Egypt through USAID since 1978.
The USAID is partnering with UN Women to end violence against women and girls by combating sexual harassment, promoting legislative reforms, and improving support mechanisms for survivors of violence against women, according to the statement.
The Safe Cities initiative by  UN Women is dedicated to strengthening the capacity of public institutions and community service organizations to provide safe spaces for women and girls, as well as victim services such as shelters and legal support.  The initiative is also committed to empowering women socially, economically and politically.
In order to change perceptions of violence against women, the project supports advocacy efforts and uses innovative awareness-raising tools such as interactive community theatre, storytelling, and art to promote a culture of zero-tolerance for violence against women – and a culture of responsibility towards the survivors of abuse.
For nearly 40 years, USAID has worked with the Egyptian people to improve their quality of life.
---
Subscribe to our newsletter
---