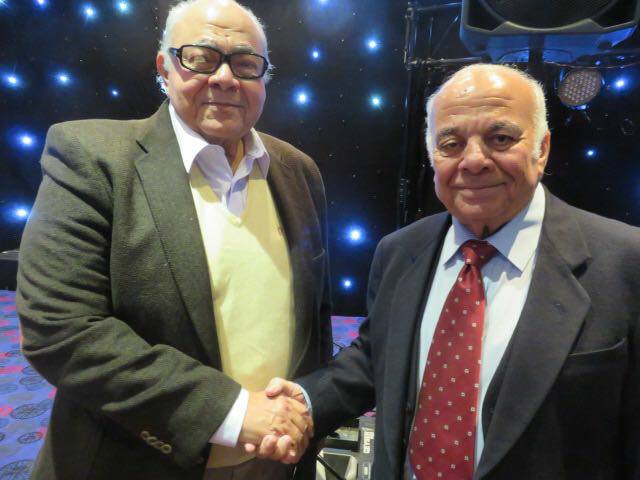 The New Consul General of Egypt to Sydney, Yasser Abed, spoke to members of the Egyptian community, the general public and politicians during the dinner which was held to celebrate his new posting to the Egyptian embassy in Sydney.
Mr. Abed spoke of the role of the Egyptian embassy in Sydney as one which was meant to foster positive ties of friendship between Egypt and Australia.
"The role of the Egyptian embassy in the diaspora is to build networks between the diaspora and the homeland," Mr. Abed said.
"In the few months that have passed I have been honoured to meet with many fine community representatives and leaders."
Also in attendance during the evening was Ms Tania Mihailuk, State Parliamentary Member for Bankstown, a largely Arab part of metropolitan Sydney. Ms Mihailuk spoke of the history of the Muslim community in Sydney.
"The holy month of Ramadan is a unique time of the year. I spend nearly every night during the month of Ramadan being very well fed and looked after," Ms Mihailuk said.
"In the seventies and eighties the families broke the fast quietly. Now Ramadan has become more public."
Ms. Mihailuk, who visited Egypt in 2003, noted the importance of the Egyptian community to wider Australian society.
"When I went to Egypt, I was so in awe of the culture and hospitality of its people," Ms. Mihailuk said.
"I'd like to thank the Egyptian Forum Council for making sure that the Egyptian community is well recognised."
"All of you are pioneers for the Egyptian community in Australia, and many of you have come here at great and personal sacrifice."
During the event, which was hosted by the Australian Egyptian Forum Council, participants celebrated the Egyptian National team's participation in the FIFA world cup.
Mr. Abed spoke of future football viewing events in Sydney which would bring the Egyptian community together.
"We are looking forward to hosting Egyptian youth at the consulate in the World Cup matches where Egypt will be playing in Russia," Mr. Abed said.
---
Subscribe to our newsletter
---